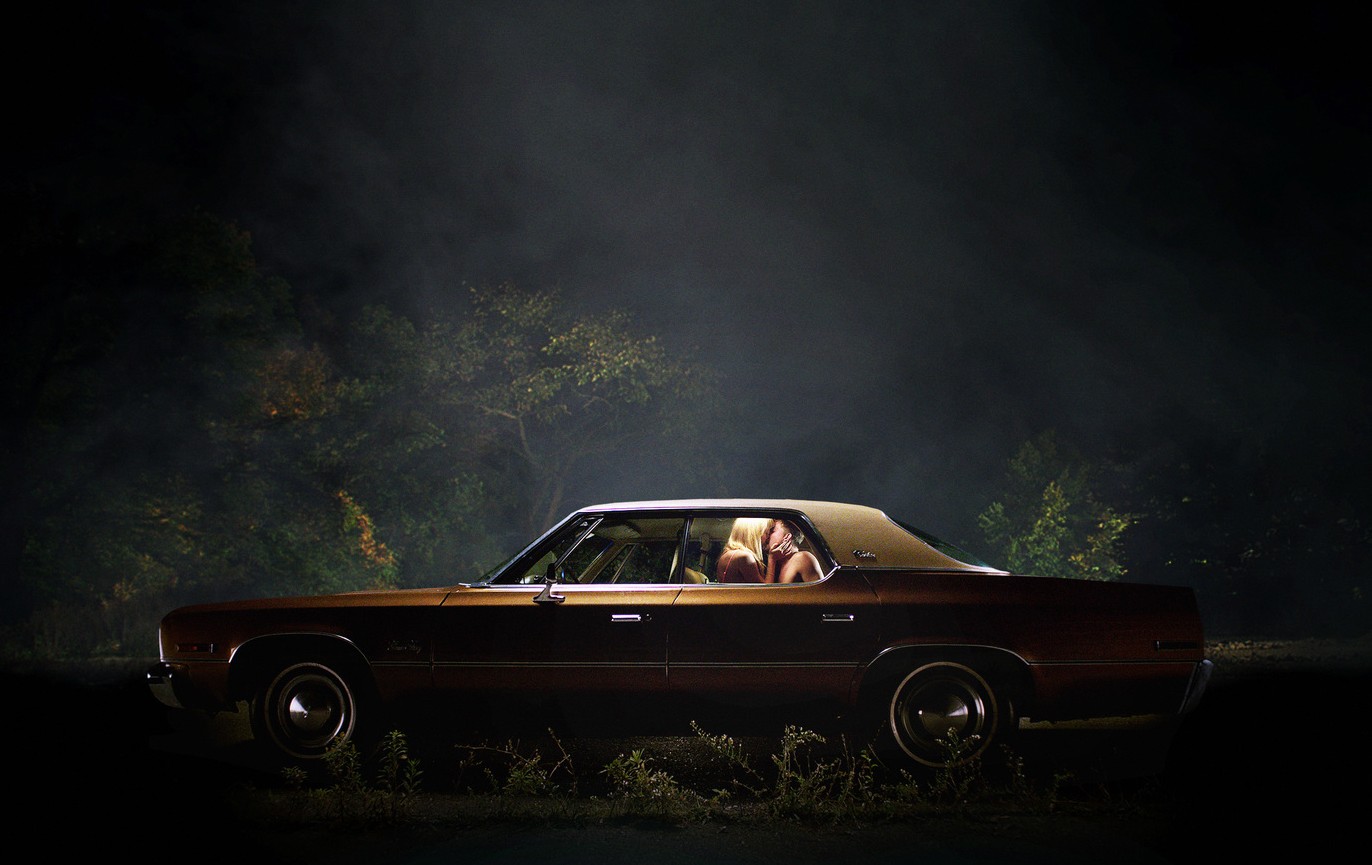 BGH's Best Horror Movies of 2015
As is our tradition here at BGH, the team came together this past month to compare notes, and yes, to vote on our favorite films of the year. Over the past couple of weeks you've seen the staff's individual picks, but here we present the BGH hivemind's ultimate top 10. The BEST! of 2015.
We had 16 voters this year -- our most ever! -- and 33 total movies received at least one vote. In the end though, the winner was decisive. Make sure you stay tuned at the end for our worst three. We would never suggest you actually watch any of those, but it's helpful to know what to avoid. If video is more your thing, swing by our YouTube page and check out the livestream of the podcast episode where we run down the list complete with the crew's thoughts.
---
Honorable Mentions
Bone Tomahawk
This "breakfast simulation" had the BGH crew divided, but with enough defenders to make it onto our honorable mentions list. The only thing that needs no defending: those hunky savage cave dwellers!
BGH Review | Podcast
Votes: 6
1st Place Votes: 0
We Are Still Here
A throwback that featured some good laughs and some good scares, this flick received a first place vote but just missed on the top 10.
BGH Review | Podcast
Votes: 5
1st Place Votes: 1
---
The Top 10
10. Goodnight Mommy
Never has a movie about brotherly love featured so much torture or so much weird mommy relationships. Proof again that the Austrians know how to crank out some messed up horror.
BGH Review | Podcast
Votes: 6
1st Place Votes: 1
9. Spring
The finest blend of love story and tentacle monsters, Spring will also help you fall in love with Southern Italy. How about those views!?!
BGH Review | Podcast
Votes: 8
1st Place Votes: 0
8. Creep
With a film in both our top 10 and bottom 3, Mark Duplass proves he may be horror's most versatile -- and unlikely -- star. Creep also sets a new record for "best of" film with the fewest cast members.
BGH Review | Podcast
Votes: 8
1st Place Votes: 0
7. The Final Girls
Like Spring, The Final Girls mixes emotional resonance with some good old fashioned horror tropes. A mother-daughter relationship takes center stage here, but the real star may be the throwback slasher setting and meta-plot devices.
BGH Review | Podcast
Votes: 9
1st Place Votes: 0
6. The Visit
Film fans' favorite punching bag M. Night Shymalan returned in 2015 and delivered on some of the talent that lurks beneath the years of terrible dialogue and plot twists. The Visit was equal parts creepy and hilarious, but best of all is that it was coherent -- a big step forward for M. Night!
BGH Review | Podcast
Votes: 11
1st Place Votes: 0
5. Krampus
2015's final flick was also one of the year's most highly anticipated around the BGH office. Thankfully it delivered the goods with holiday-themed creature action, and of course, the 'Koech.
BGH Review | Podcast
Votes: 11
1st Place Votes: 1
4. Crimson Peak
Ornate, gothic narrative paired with ornate, gothic architecture in Guillermo Del Toro's latest. This film made nearly every list, and was tops on two lists.
BGH Review | Podcast
Votes: 13
1st Place Votes: 2
3. Ex Machina
Gorgeously rendered sci-fi with a persistently threatening undercurrent, Ex Machina spins thoughtful and thought-proviking tension out of the the Turing test for artificial intelligence.
BGH Review | Podcast
Votes: 12
1st Place Votes: 2
2. What We Do in the Shadows
If Christopher Guest did a horror comedy, it would be What We Do In the Shadows -- a hilarious hybrid of This is Spinal Tap and Interview With a Vampire.
BGH Review | Podcast
Votes: 15
1st Place Votes: 0
Most votes ever without a #1. Evil Dead (#1 2013) had 100% votes, but only 1 #1.
1. It Follows
An early entry on the 2015 horror screne, It Follows wowed out of the gate and never went away. Combining a truly unique narrative arc with beautiful visuals and pacing, It Follows was at the top of a majority of the crew's lists, leaving little doubt that it would be BGH's Best of 2015.
BGH Review | Podcast
Votes: 15
1st Place Votes: 9
---
The Worst 3
3. Insidious Chapter 3
While it gave rise to a delightful run of ghost-finishing moves and Lin Shaye vs. memes, the actual third Insidious film gave most viewers little other than slight indigestion.
BGH Review | Podcast
2. The Lazarus Effect
Easy pick as the weirdest cast of a horror movie in 2015, with more "why the hell is he in this?" than any other sentiment.
BGH Review | Podcast
1. The Gallows
We get it, not every horror movie is made for "us". But that shouldn't be an excuse for garbage like The Gallows that barely cracks 80 minutes and throws every cheap scare it can come up with at the screen. Do not watch.
BGH Review | Podcast