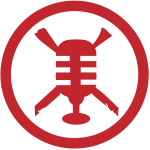 Louis
Contributor
Louis Fowler is a pop culture critic who is a frequent contributor to Bookgasm, Exploitation Retrospect, Bloody Good Horror, Paracinema Magazine, Carbon 14, Pop Syndicate and The Hungover Gourmet. He's also had pieces featured in mags like Hitch, Scars, Okay Magazine, Eyeball and Microcinema Scene. He has written for such newspapers as the Fort Collins NOW, Rocky Mountain Chronicle, Rocky Mountain Bullhorn and the Colorado Springs Independent.
He's also the award-winning host of DAMAGED Hearing, Tuesdays at 1 PM, MST, on 88.9 KRFC-FM in Fort Collins, CO.
He wears husky jeans.
Louis's Latest Posts