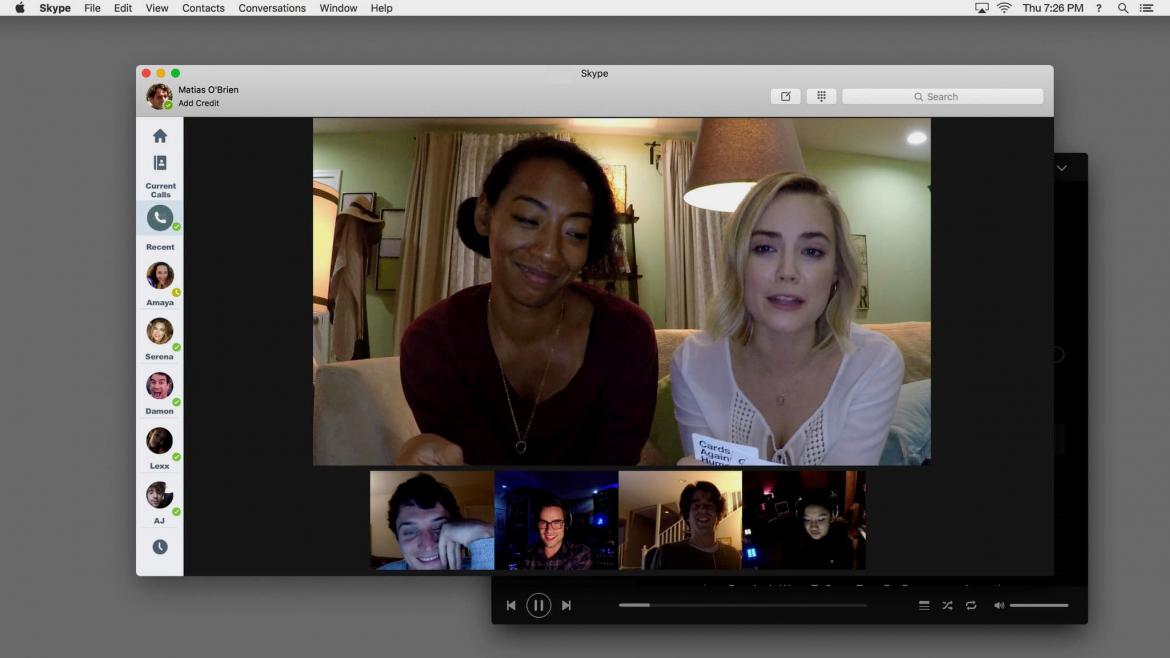 Unfriended: Dark Web (Movie Review)
Whether the horror community asked for it or not, a sequel to 2014's Unfriended arrived earlier this year. While Unfriended: Dark Web has no direct connection to the first film's supernatural and teen-centric plot, it does bring back its unique point of view, letting the entire story unfold from the perspective of a computer screen. This makes for another tense experience that thankfully manages to be more than a visual gimmick, but similar to last time, it's far from perfect.
Unfriended: Dark Web follows Matias (Colin Woodell), a college student working on a speech to text application that will help him more effectively communicate with his deaf girlfriend Amaya (Stephanie Nogueras). Unfortunately, the new computer that Matias is using to create the app comes with a dark connection to the internet's most dangerous hole: the dark web. After a user disguised as "Norah C" threatens to kill Amaya if Matias doesn't return what turns out to be a stolen laptop, Matias turns to his friends on a Skype call for help. The group quickly uncovers a sinister plan connected to the dark web, and it's up to them to play along with Norah's sadistic game and find a way out alive.
What Dark Web does significantly better than the first Unfriended is offer a story that feels grounded. While the concept of the dark web can be a hard one to swallow, it does indeed exist and makes for a perfect catalyst for horror. The choice to use young adults, post-college years, also opens up the story as these characters aren't mired down by the immature decisions that Unfriended's teens had to make. However, the film does step into some ridiculous plot points, which serve as a reminder that this series will likely never break out of its B-horror style.
Despite this, Dark Web keeps its tension high by continually introducing new problems to solve. Once the characters figure out one way to best their abuser, another wrench is thrown into the system, creating an evolving issue that clearly has no way to end but poorly.
The dark web as the source of the horror serves as an equally terrifying movie villain and a reminder to the viewer that there is a dark corner of the Internet. The players of the Circle continually use their online skills to outsmart and outplay Matias' group, adding another layer of tension as we wait for their next move.
Overall, though, Unfriended: Dark Web falls into a similar trap as its predecessor. While the horror and tension work reasonably well, the concepts that could be explored, such as the extreme nature of the dark web and the real world effects it can have, are overlooked mainly to deliver another scare. It's just pulpy, tense fun.