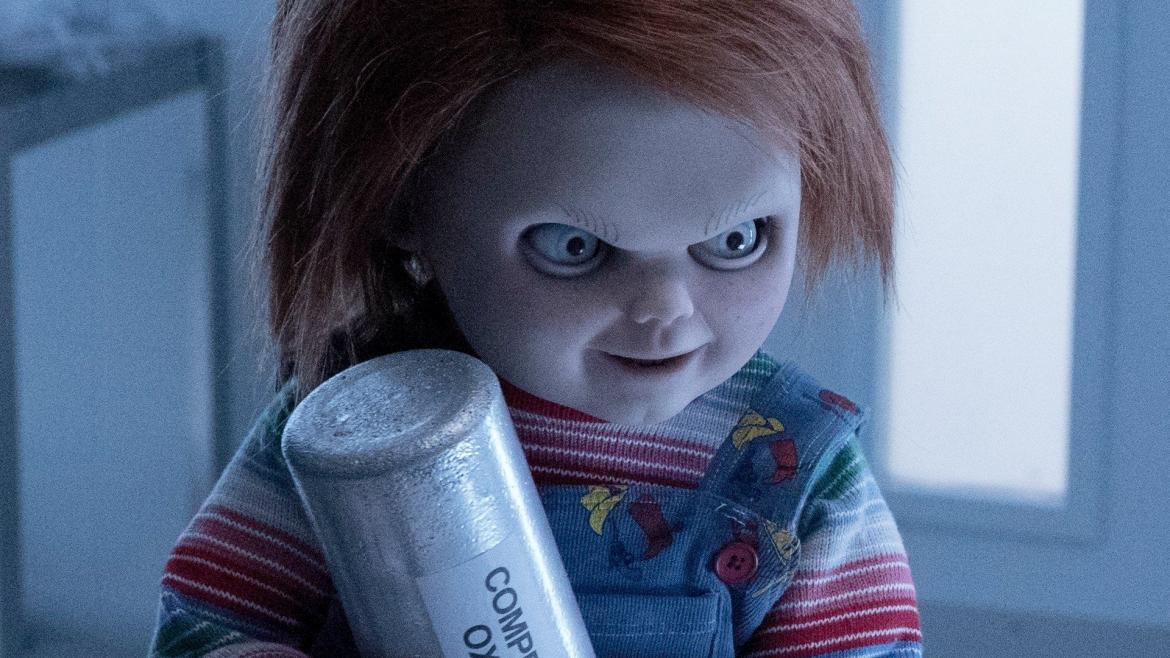 Cult of Chucky (Movie Review)
The long running franchise gets an ambitious makeover in the hands of creator Don Mancini. Cult of Chucky is quite literally the most insane installment to date, though it still suffers from some of its generic pitfalls.
Picking up where Curse of Chucky left off, Cult finds Nica (Fiona Douriff) committed to a mental institution after being pinned for the murder of her entire family and claiming a Good Guy doll possessed by serial killer Charles Lee Ray was actually responsible. The institute's shady doctor brings in a Good Guy doll to facilitate Nica's recovery while unwittingly giving Chucky access to Nica and the rest of the facility's patients. As the body count begins to pile up Nica uncovers a sinister plan concocted by Chucky that'll change the killer's legacy forever.
Man, is this movie fun. Forget for a moment some of the repetitive Child's Play beats that plague almost every sequel to date and focus simply on how batsh*t insane the concept of this movie is. It's not revolutionary by way of innovation within the slasher genre, but for a Child's Play sequel, the arc to this point has been fairly predictable and Cult finally zigs when most of us expected it to zag. We're not digging deep into our psyches to find the answers to life, or any other cathartic self reflexive journeys--we show up to watch a plastic potty mouth doll slash his way through anyone in his way. And slash he does.
There's always been a mean streak running through the Child's Play franchise even with the tongue-in-cheek humor. Cult hits some of the series' darkest moments, while still keeping hints of that humor that's endeared many over the course of the various sequels. The violence has been kicked up a notch as well--delivering some of the bloodiest and more graphic kills in the series. Still, it's tonal shifts make for some conflicting feelings in regards to its bleaker implications. Similarly the film just sort of toys with the audience at times as a Child's Play entry is want to do. It's only when Mancini cranks the dial to 11 that the film becomes an absolute blast right up to the bitter end--leaving yet another end credit tease that feels like obvious fan service just as much as it hints toward yet another sequel.
Make no mistake, Cult of Chucky is not a transformative experience. Your life will not be changed, you'll be no better or worse a person for having enjoyed it--well maybe a little worse depending on what you laugh at. The latest Chucky entry is just uninhibited dark fun that morphs the trajectory of the franchise in exciting and surprising ways.
Игровой клуб argo casino всегда рад новым гостям