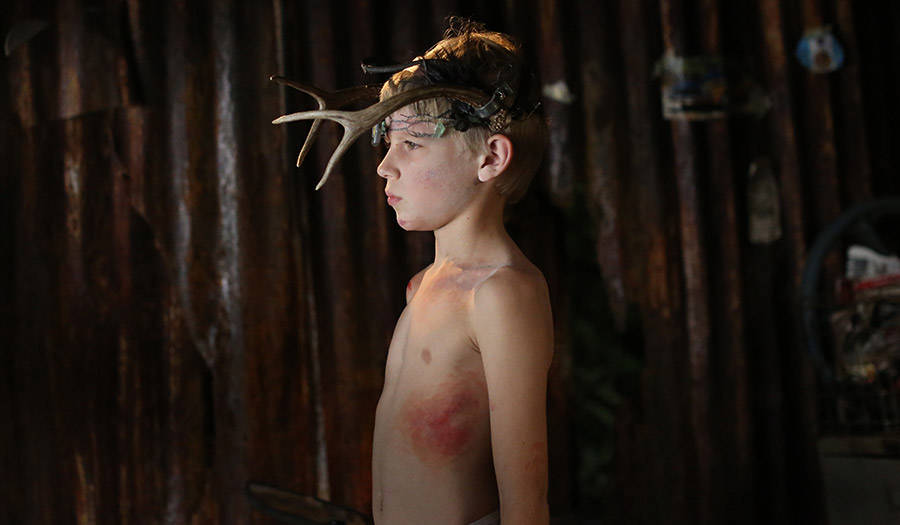 Trailer for "The Boy" Promises Sadness and Swimming Pools
The monstrous child may be one of the more persistent horror tropes of the passed 10 years. Though remakes and all sorts of paranormal/possession narratives run the day them kids are still savage. From "Let the Right One In" in 2008 and 2009's "Grace" we've been treated to "Let Me In", "Come Out and Play", the "It's Alive" remake, "Orphan", "Citadel" and director Ciaràn Foy's next effort "Sinister 2" and the upcoming "Cooties".
Now those cats over at "Spectrevision" (A Girl Walks Home Alone at Night, Open Windows) have another maniac kid on the loose in "The Boy".
Set in a place part "29 Palms" part "Psycho" Craig William Macneill's debut feature relates the "intimate portrait of a 9-year-old sociopath's growing fascination with death." Taking a cue from the hottest of the haute culture genre films the trailer itself offers but a minor glimpse of an ominous, oppressive tone that screams grim. It's like the independent film version of the Chirstopher Nolan "BRAHHHHHHHH" trailer sound. They made Rainn Wilson cry!
"The Boy" looks to continue the refreshing trend of understated dread within a more naturalistic aesthetic.