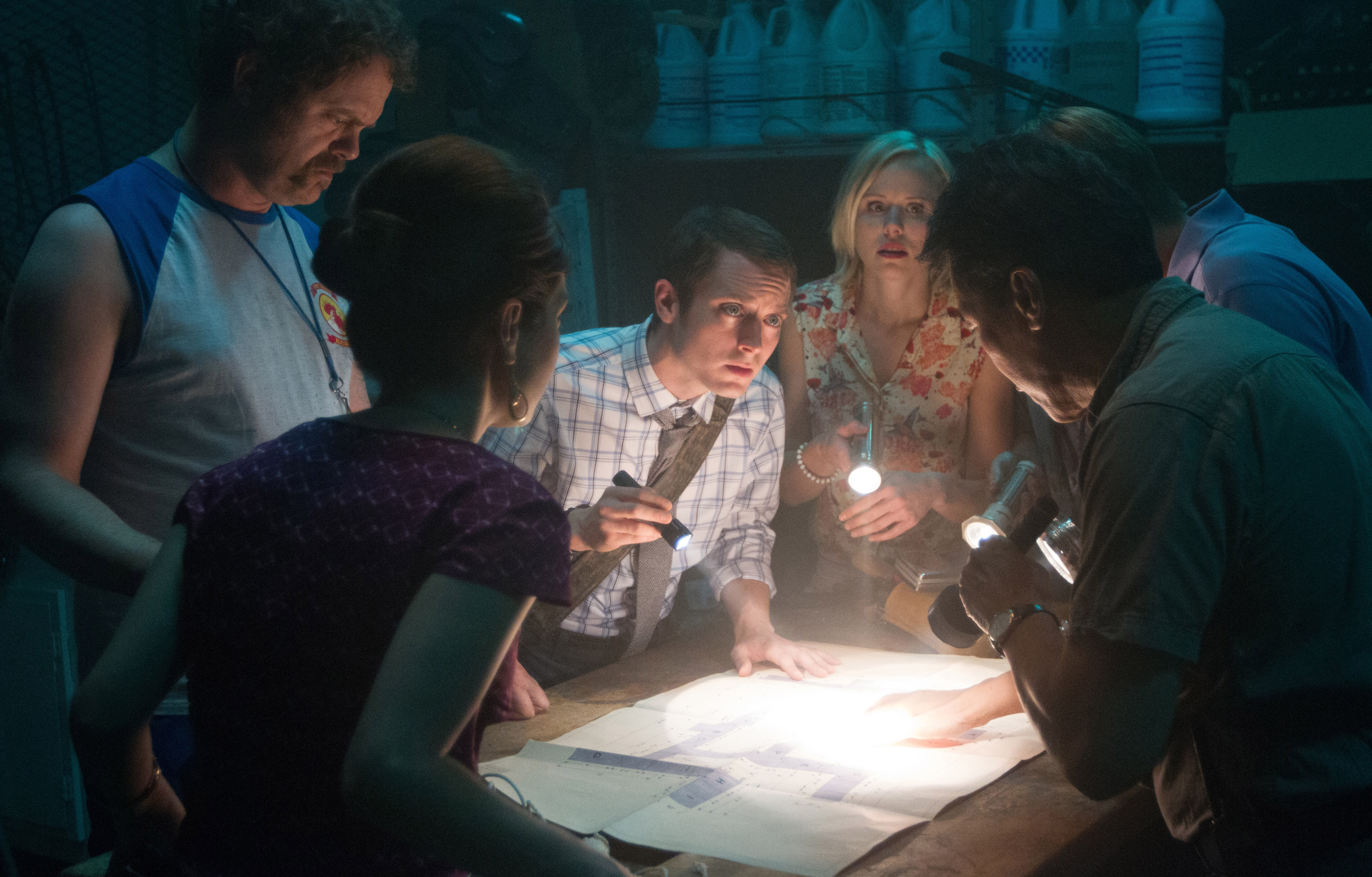 Circle Circle Dot Dot, Now You've Got Your "Cooties" Trailer Shot
Kids are creepy. Not only do they carry LOTS of actual germs, they are sticky and clingy and always mimicking you. So what better fodder for a horror movie than actual kids attacking adults and one another?
Infected by bad chicken nuggets in the school lunch, the kids in the local elementary school become ravenous, feral beasts - hell bent on blood. Locked in the school with the children, the teachers face the fight of their lives. Starring Elijah Wood, Alison Pill, Rainn Wilson, Jack McBrayer, Nasim Pedrad and Leigh Whannell (who wrote the film) - Cooties is set to hit theaters in September of 2015.