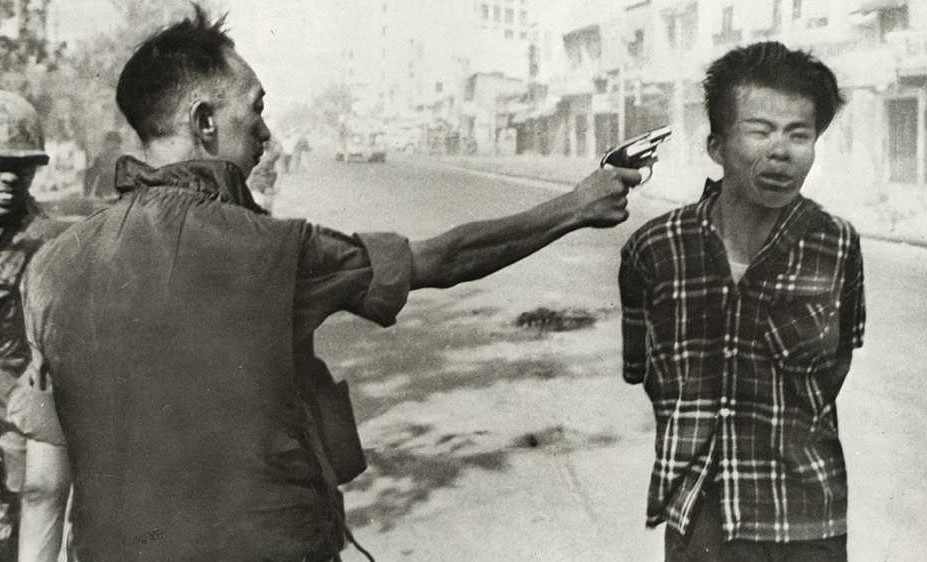 The State of Horror: Extreme Times
Dear Readers,
My name is Eric. Along with Mark, I'm the co-owner of the site, and I serve as the Editor-in-Chief on all day to day content that gets posted. What you're looking at here is a feature that I've been thinking about starting for a while now. I hope to write a little editorial every month, taking on a new issue each time, as well as discussing what's in store for us in the month ahead as horror fans. That involves theatrical releases, DVD's, and what we're covering on our weekly podcast. So thanks for stopping by, and if I've sparked something in you, please tell us about it in the comments.
---
Extreme Times
After revisiting the original "Last House on the Left" recently, I began thinking about the 1970's and how the cultural climate at the time was influencing genre cinema. Much has been made of the Vietnam connection, the end of the Peace movement and even Watergate as potential reasons for the ultra realistic, brutal nature of the horror that was being made. Filmmakers from Tobe Hooper to Wes Craven have cited the mood of the times as direct inspirations for some of their films during the period.
In some cases there is an argument to be made that there may be some revisionist history happening. It's easy to see why, as an aging artist feeling self conscious about your earlier work, that you would look back and ascribe more meaning to your art than it originally had. Perhaps there was no need for forethought, as the times were so dark for Americans that it's entirely possible those feelings made it into the pictures through pure osmosis. Either way, there seems to be a kernel of truth to that theory, that in many ways was only reinforced by the next two decades of cinema.
In 2003, a new wave of horror filmmakers began bringing a barrage of bloody, intense films to American cinemas. Guys like Rob Zombie and Eli Roth, later dubbed part of the short-lived "Splat Pack", seemed to make it their mission to bring bloody, intense horror back to the mainstream. They were helped by people like Neil Marshal and James Gunn, and as the decade went on by newcomers such as Joe Lynch and Adam Green. It's hard for me to ignore the correlation, that less than two years after America was snapped out of its decade long slumber by the horrors of September 11th, a veritable tidal wave of visceral horror cropped up. As the wars in Iraq and Afghanistan have continued to create a sobering effect on the American consciousness, wave upon wave of horror directors seem to be popping up to jack the ante up even further. And now, as we find ourselves in this new crisis, the worst financial meltdown since The Great Depression, I have sat here on a daily basis and wondered not only how it will effect horror cinema, but everyone involved with Bloody Good Horror.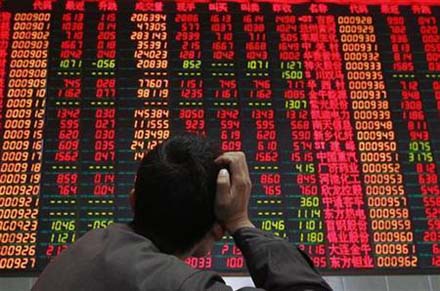 I wake up every morning at 6:00am to pour over the trade news and decide what's worthy of making it into my daily aggregated news roundups. Before I do that though, I fire up my stove to make myself some eggs, and I turn on cable news for a few minutes. That, for the most part, is all the television news I will watch for the entire day. As the uncertainty of November turned into the slide of January and the panic of February, I have experienced it almost solely through those silent moments I spend with myself each morning. I, nor any of us really, have ever experienced anything like this before in our lives, and it's hard for me some mornings to turn those thoughts off and begin writing about such frivolous things as movies.
To paraphrase the famous saying, it is often said that extreme times call for extreme measures. My instinct tells me that until things begin to look up, we will continue to see a darkening of genre vision. The one factor that makes this crisis unique however is money. If no one has money to invest in movies, we may actually see the reverse effect, where the only ones being made are the non-offensive, safe films. The ones deemed acceptable for public consumption, guaranteed to make the studio their money back and keep everyone happy. If that's the case, I have a feeling we may be seeing more of Brendan Frasier over the next few years than anyone's really comfortable with.
I have one more point that I want to make on this front before I wrap this up though, and it's a personal one. Things have gotten to the point now where it's becoming increasingly hard to not know someone who has been affected. In recently weeks, some good friends of ours, as well as fans of this site and our show, have lost their jobs and their livelihoods. All of us at Bloody Good Horror have dealt at one point or another with our own job related fears and heartaches, so it's a feeling that we know all too well. We would like to extend our deepest condolences to any of those out there that are struggling right now. It's hard to tell what will happen to any of us in the next year or so, but the one thing I can promise is that as long as it's physically possible, we will do our best to provide you with an escape from the real world every day, starting at 6:00am when I scrape myself out of bed to start writing the news.
---
The Horror of March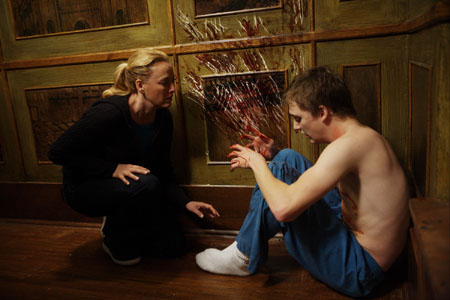 A still from Lionsgate's "The Haunting in Connecticut"
If you're looking for some escape this month, and if the last portion is an indicator, everyone is, you have a few decent looking options for March.
On March 3rd, Lionsgate Entertainment is conducting a test release of a serial killer film titled "The Horsemen". The film stars leading man Dennis Quaid as a detective dealing with his wife's death, who discovers a shocking personal connection between himself and a serial killing spree linked to the Four Horsemen of the Apocalypse. The film is being released on a Limited basis, but unlike most limited releases, it will not be in New York, LA or the usual major cities. Instead it will be rolled out in a few select test markets, and floated to see if it would be successful on a wider release. So if you see this at your local box office, you may want to take a chance and check something out that not many others will get a chance too.
March 13th, the second Friday the 13th in as many months, sees the release of "The Last House on the Left", in remake form. Produced by Wes Craven, it stars Monica Potter and "Superbad" star Martha MacIsaac, and appears to have taken many liberties with the admittedly thin story of the original film. As with the previous Craven remake "The Hills Have Eyes", he was able to personally hand-pick the director on this one. His pick was Greek filmmaker Dennis Lliadis, who has only one other directing credit to his name, 2004's "Hardcore". Still, many felt the trailer (below) was promising, so I would say the buzz on this one is cautious, yet optimistic.
Then finally, Lionsgate will bookend the month with its late winter release, "The Haunting in Connecticut". The film is a supernatural ghost story, based on a book which itself is purported to be based on a true story. It's about a family who moves into a new house, only to begin to be affected by violent supernatural events. Expect some coverage on the true story angle to pop up on BGH in the next week or so. We also hope to have some interviews with some of the participants in the film, but that's stuff that you guys will see later in the month.
That's it theatrically, although March will also see the DVD releases of "Crowley", "Let the Right One In", "Twilight", as well as all 8 films from this year's "After Dark Horror Fest". One of our head writers Jon says you should definitely check out "Dying Breed", which was part of the fest and will be released with the rest on March 31st.
On the Podcast front, other than covering the two new wide releases described above, we'll also be rounding out our current crop of "Staff Picks". That will include group reviews of the classics "Phantasm" and "They Live". Stay tuned this week for Casey's pick, the cult gem from 1998, "Six String Samurai".
---
Post-Mortem
The cathartic nature of typing all that out is a welcome feeling, so if you've made it all the way through this I want to thank you for that. Future installments of "The State of Horror" will most likely not be so heady. I've already got a laundry list of issues to discuss though, and the one connecting factor is that they will all be brutally honest. I plan on giving a very real view not only of the horror genre, but the people out there covering it. Wherever that ends up taking me, it should be an interesting ride. So thanks for being a fan, and I'll see you back here next month.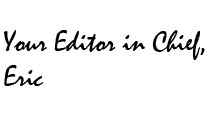 "The Horsemen" Trailer
"The Last House on the Left" Trailer
"The Haunting in Connecticut" Trailer