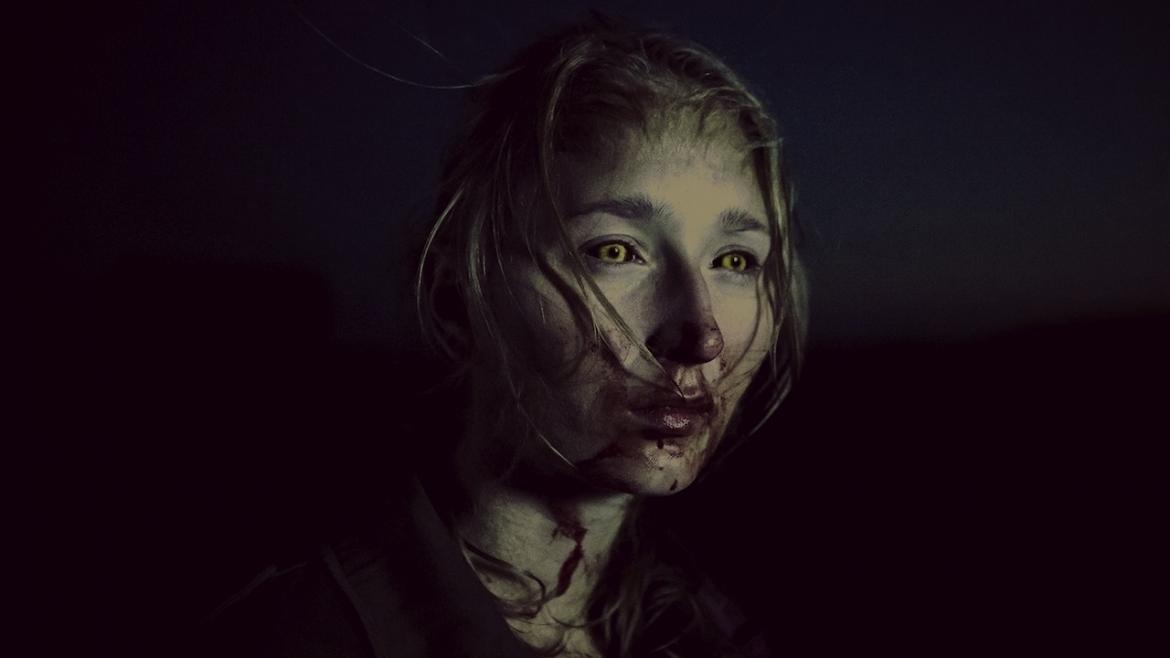 When Animals Dream (Movie Review)
Unlike the vampire and zombie genres of the new millennium the werewolf film hasn't had an entry that stands as a true genre revolutionary since, arguably, An American Werewolf in London. There's no Let the Right One In or 28 Days Later for the werewolf. Instead the character seems to appear in one of three persistent forms, as genre window dressing in an already fantastic atmosphere populated with vampires, as an antagonist with a hidden identity, or as a sort of amateur detective resembling a grimmer Peter Parker.
But in Jonas Alexander Arnby's When Animals Dream we encounter a version of lycanthropy that at once embraces the condition's basis in the elemental, ancestral, and primal while also finding a way to frame it's protagonist's experience as something bittersweet, frightening, and empowering.
Set in a costal Danish village When Animals Dream centers on sixteen-year-old Marie (Sonia Suhl) who has just taken a job at the town's fish processing plant. Marie befriends amiable Felix (Mads Riisom), takes a fancy to co-worker dreamboat Daniel (Jakob Oftebro), and deals with the unwanted attentions of other employees. After discovering an advancing rash Marie begins to learn her father, a town doctor, and many of the townspeople know more about Marie than she knows about herself. When an unexpected death draws suspicion to Marie's wheelchair bound, near catatonic mother Marie starts to learn a supposed family curse may have its perks.
Arnby, who worked in the Art Department on Lars Von Trier's Breaking the Waves and Dancer in the Dark, brings a compelling, eerie, and plaintive visual style. Opening with copper-hued shots of the costal Danish setting is an arresting visual motif that carries throughout the film. Lit by pinpoints of light and small globe lamps piercing the gloom, we see only forms outlined against a landscape barely kept from swallowing the inhabitants. The wilderness here is formidable but it is also part and parcel with Marie's emerging identity while visually representing the futility of the repression she encounters.
Horror's handling of female sexuality has a dicey history at best. And though the emergence of Marie's abilities corresponds to her sexual interest in Daniel, the film never marks these as codependent occurrences. There's no sense her sexuality is predatory in nature or is informed completely by monstrosity. Arnby and screenwriter Rasmus Birch instead depict her lycanthropy as a direct point from which she draws strength. With nods at birth control and sexual repression at the hands of male authority figures, the film depicts the emotional damage inflicted by a society that positions Marie as either someone to be controlled or feared. This is articulated to hilarious effect in a sequence that is the equivalent of Marie giving the entire town the finger in a much more frightening manner.
Unfortunately When Animals Dream comes to a somewhat sate and bland resolution, falling back on a fairly traditional, heavily sentimental conclusion. But despite this, the film's ability to weave a new emotional experience out of werewolf mythology is striking. It's a film that keeps you at the edges, constantly wanting to see more, to reach into the screen and pull the camera one way or the other. And it's this sense of curiosity and uncertainty that informs Marie's experience with her awakening lycanthropy and the town's attempts to manage her. The drama here is not whom will Marie kill but how will she survive in a world that is hell-bent on controlling her.