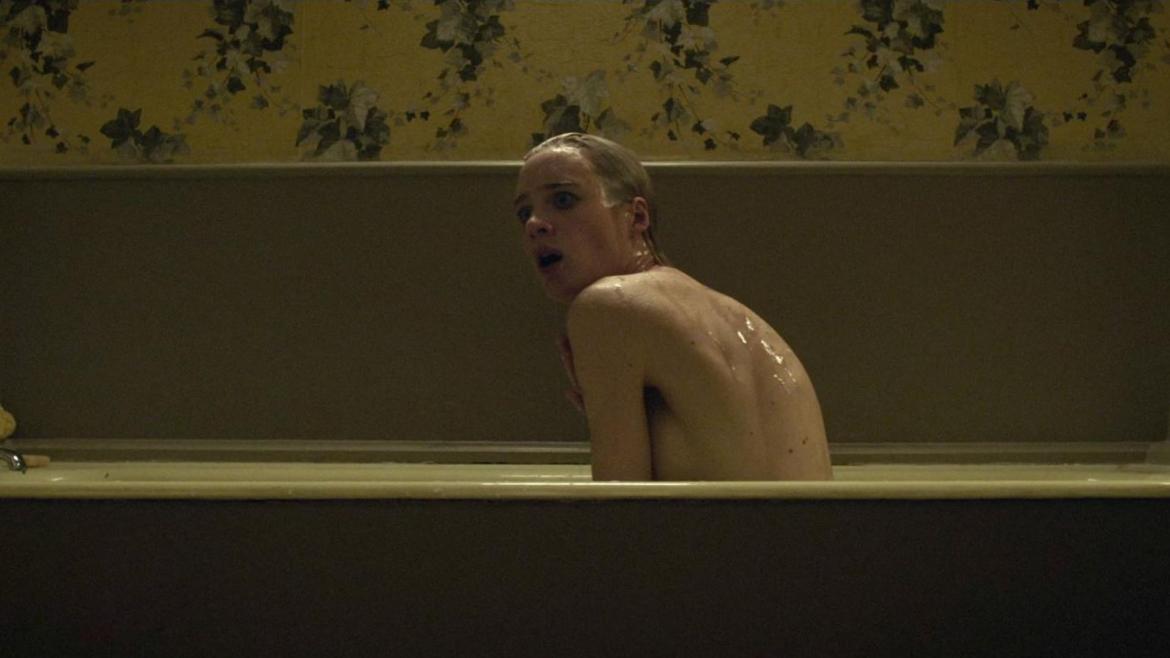 The Turning (Movie Review)
It wasn't until this year that I watched the iconic film The Innocents and read Henry James's The Turn of the Screw. Despite the hundreds of times that I have had my heart broken by remakes, retellings, and reimaginings, I was intrigued by the story's most recent incarnation. When trailers were originally released for The Turning, I was seduced by familiar faces and well-edited TV spots. When the reviews started to trickle in, my enthusiasm was dampened, but I held on to some hope.
The Turning is a modernized version of the James novella about a young woman who comes to work as a governess at a large country manor. She is tasked with caring for two beautiful children, but while in the isolated house she begins to suspect that something is not right with the home or the children.
This latest imagining stars Mackenzie Davis as the young nanny, Kate, Finn Wolfhard as the young boy Miles, and Brooklyn Prince as his younger sister Flora. The film is set in the 1990's for reasons that appear to be as shallow as the writers wanting an easy way to remove cell phones from the equation. Also living in the home is the housekeeper, Mrs. Grose (Barbara Marten), who has been with the family since Miles and Flora's late father was a boy. With the children's parents dead from a car accident, Kate and Mrs. Grose become their default family.
The Innocents (1961) was directed by Jack Clayton, with cinematography by Freddie Francis, and a screenplay that was aided by Truman Capote. It has become so iconic that it is often hailed as one of the best examples of gothic cinema and its visuals have become a part of the cinematic lexicon. Of course it would be unfair to compare The Turning to its predecessor and expect it to do favorably. So let's take that off the table. I went into this movie with as clear a slate as I could, hoping to enjoy it on its own merits.
Early in the film, I was optimistic as there is a clear, very stylish atmosphere. From the costumes and set dressing, to the choice of color, The Turning is aesthetically pleasant and it has a visual language that it establishes for itself. The home and the grounds that are chosen to represent the infamous Bly Manor are imposing and overwhelming, making it easy to imagine losing yourself within their confines. Despite its overreliance on jump scares, there are some really effective sequences and the building of tension is overall well done. One scene, where Kate is playing a variant of hide and seek with the kids, is particularly terrifying and well-conceived.
The performances are also strong. I especially want to highlight Finn Wolfhard who, as Miles, is tasked with playing a character that is cold and cruel as he is charming. It is a hard line to walk and he does it well. As a viewer, we vacillate between wanting to hit him and hold him, and we see Kate struggle with the same feelings. Brooklyn Prince is incredibly adorable and manages to carry an eeriness about her without doing anything inherently worrisome. And Mackenzie Davis is compelling as ever.
Unfortunately, The Turning is never able to become more than the sum of its parts. Floria Sigismondi has an established career in music video and television direction and it shows. But the writing from the team behind The Conjuring series is not quite as strong. Thematically, it makes some interesting additions and updates by introducing a mentally ill mother for Kate and changing the dynamic of Quint (Niall Greig Fulton) and Ms. Jessel's (Denna Thomsen) relationship. However, the film doesn't really do anything particularly interesting with either of these elements. In fact, I would argue that what is done with each of these plot elements makes the story categorically less interesting. In the third act, as I sat balancing on the edge, unsure where I would land with it, the film abruptly concluded. This viewer is genuinely left wondering if they ran out of money or ideas, and the closing credits of a hand tracing mindlessly over Victorian wallpaper seems to taunt the audience for expecting anything more.
Henry James' story is getting another new life next month, when Mike Flanagan brings it to Netflix in his follow up to The Haunting of Hill House. I can only hope that he does one better, but I think it would be hard not to.