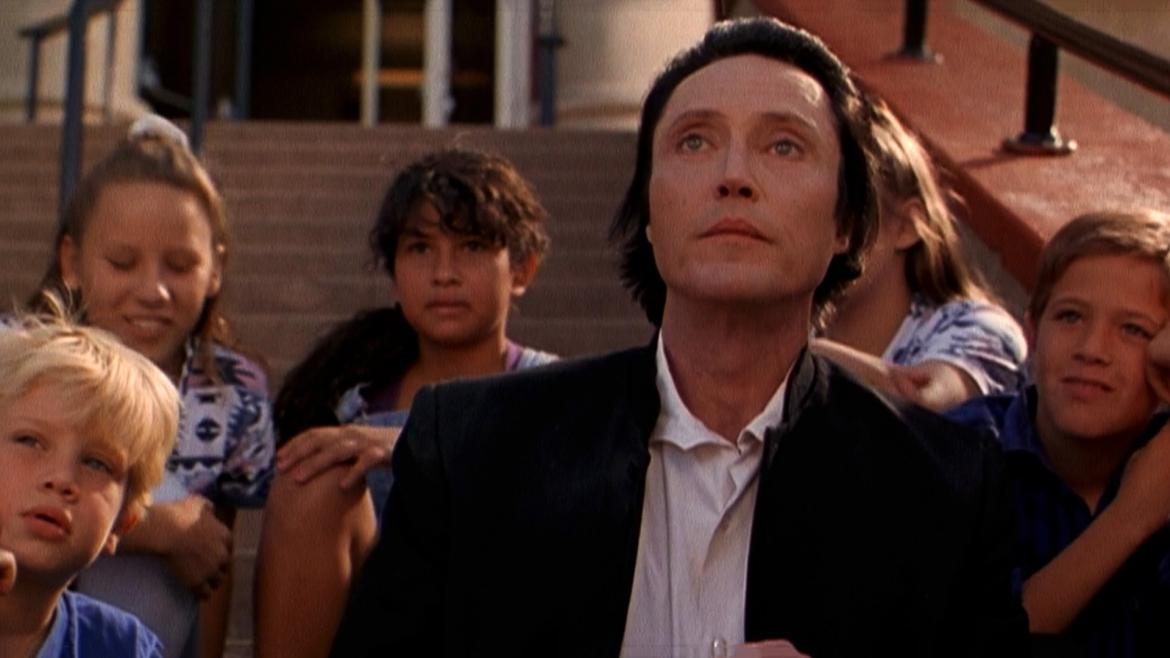 The Prophecy (1995) (Movie Review)
Heaven's angels have gone all Civil War in the Sunday school theology-retconning 1995 fantasy thriller The Prophecy. In one corner are the angels who remain 100% loyal to the big guy or gal upstairs. In the other corner is the faction led by the archangel Gabriel (Christopher Walken). This group isn't cool with God lifting humanity above angels, resulting in a millennia-long war. With the two sides locked in stalemate, Gabriel travels to Earth to steal a dark soul to fight for his cause. Even though Gabriel isn't a fan of people, he admires our knack for annihilation. Gee, thanks? In Gabriel's way stands an almost-priest turned cop (Elias Koteas), a school teacher (Virginia Madsen), and an angel named Simon (Eric Stoltz).
The Prophecy is another exercise in epic world-building from writer/director Gregory Widen (Highlander). Widen weaves a wonderfully rich and elaborate mythology, repurposing characters and concepts iconic to Judeo-Christian theology. Gabriel is no longer God's faithful messenger, but a spurned underling. Heaven isn't paradise, but a war zone, closed off to generations of souls. Angels aren't the be-robed and haloed creatures of popular iconography, but instead walk the Earth in trench coats, with dog tag-like scars marking their necks.
The cast is headed by Walken, who is fantastic as Gabriel. Over the years, Walken has honed a unique blend of off-kilter menace – perfect for an archangel whose hatred of humans is matched only by his willingness to engage them in amusing banter.
As good as Walken is, he's nearly upstaged at the last minute when Viggo Mortensen appears as Lucifer. Mortensen gets minimal screen time yet he makes it count. Mortensen's devil is as charming as he is dangerous, spouting witty one-liners ("For while heaven may be closed, I am always open, even on Christmas") while also personifying a clear threat seemingly seconds from bubbling over. Brief as his appearance is, any list of cinematic devils that doesn't include Mortensen near the top simply isn't comprehensive.
The risk inherent to all of these big ideas is bringing them into the station successfully and this is where Widen struggles. The third act of The Prophecy, outside of Lucifer, is lacking. The climax, and really Lucifer's involvement in the whole mess, only sort of works if viewers connect the dots themselves (the devil is the father of lies, after all). Taken at face value, it fails to add up. The are other pieces of the script which also fail to coalesce, including the "good" angels' plan, which feels very Step 1: Steal soul, Step 2: ???, Step 3: Profit.
Meanwhile, in the director's chair, Widen occasionally succumbs to moments of heavy-handedness. The awkward "you" … cut … "can't" … cut … "HAVE HER!" sequence is Widen at his most clunky.
Warts aside, the depth of what Widen forges in 90 minutes on a shoestring budget is commendable. His film is a rarity and not just because it features the devil as something other than chief antagonist. It's a film destined to launch a franchise, yet one that can still stand soundly on its own.