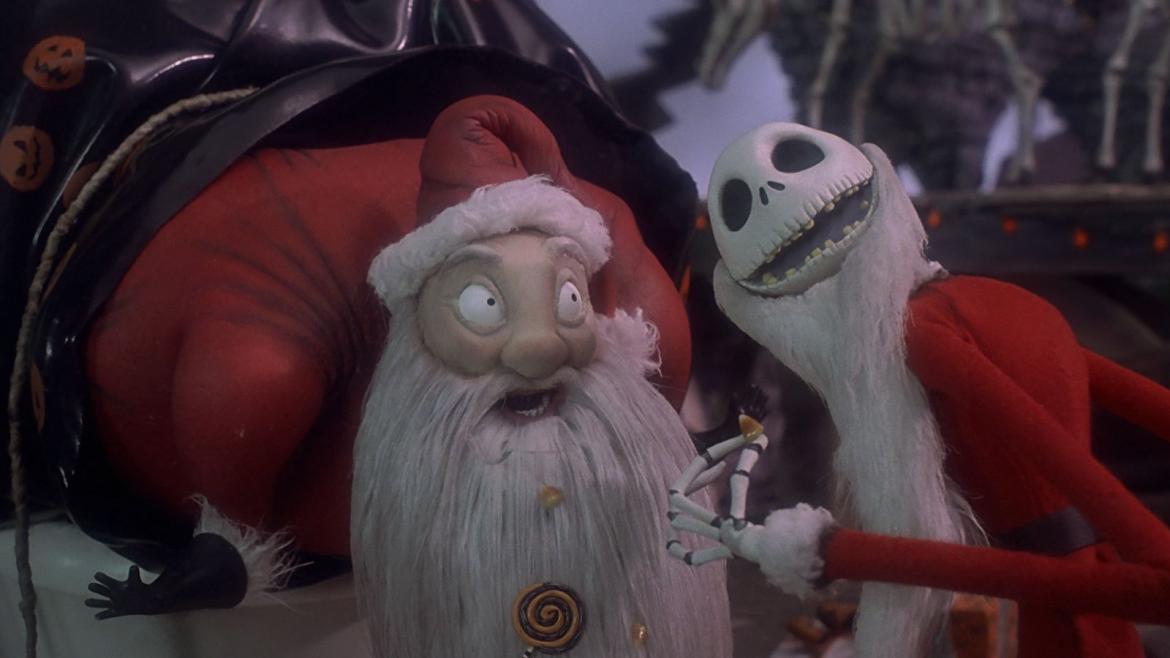 The Nightmare Before Christmas (Movie Review)
Iconic, it's a word that gets thrown around quite a bit, especially in a genre full of lumbering slashers and other wisecracking villains. Now, whether or not anyone is willing to admit it this late in his career Tim Burton has had a hand in a lot of pop culture phenomenas that many would consider, iconic. As the years have gone by Jack Skellington has been reserved to a fashion statement for mall goths flocking to their local Hot Topic, but the fact remains that The Nightmare Before Christmas is a staple in family friendly genre entertainment for over twenty-years.
Beyond the typical Burton aesthetic that has bled over in some form from film to film The Nightmare Before Christmas is a fun, catchy and undeniably touching cinematic achievement. What's surprising as the years go by is that looking back it does not adhere to what today's youth would typically look for and cherish about their brightly colored adventures. At it's center is a world of nightmarish characters led by a freakishly lanky skeleton who discover the magical world of Christmas and seek to take it over for themselves.
When you extrapolate horror into a single easily digestible idea The Nightmare Before Christmas is a 100% DNA match- scary things causing issues for not-so-scary things. Directed by Henry Selick and based on a poem written by Burton, the film is a marvel of stop-motion animation for its time. A visual delight with spectacular and sometimes frightening character designs, but also stunningly crafted sets with endless depth and texture to absorb from scene to scene. If that's not enough, the writing is remarkably deep for a young demographic that becomes just as admirable as it ages with its original fan base.
Just like riding a bike, the songs kick in and no matter how much time as passed since your last viewing it's easy to hop back in and sing along. A testament to the writing and imagination behind the entire production. The music is at once catchy with just the right amount of mischief and playful evil behind a number of the compositions. The film is the perfect storm of accessible horror and fringe family entertainment with subtle touches of gross out gags and cartoon violence skim the surface of being just a little too much without ever tipping the scales. Yet, once you see what's underneath Oogie Boogie's tattered and stitched together exterior it's enough to make a youngster with a weak stomach run for the covers.
The residents of Christmas Town understandably didn't appreciate opening their gifts to find an army of horrors to torment them, but for genre fans The Nightmare Before Christmas is a treasure chest of creepy crawly euphoria wrapped perfectly in a black package and a magnificent orange bow. У нас ты сможешь купить диплом гознак со скидкой. While it remains an atypical holiday family film it will and should forever hold a special place in the hearts of new and aging horror geeks alike.