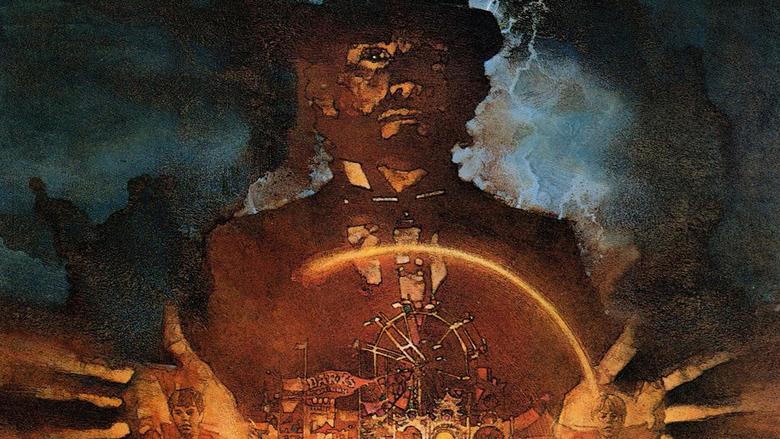 Something Wicked This Way Comes (Movie Review)
Children of the 21st Century, raised on Disney/Pixar 3D animation, have no knowledge of some of the very different films the House of Mouse produced in the late '70s and early '80s. The motion picture division of Walt's empire dabbled in sci-fi with 1979's The Black Hole and used Bette Davis' eyes to creep kids out in the 1980 horror film Watcher in the Woods. Disney returned to live action horror for 1983's Something Wicked This Way Comes, based on the Ray Bradbury novel with a screenplay adapted by the author.

The film takes place in an idyllic Illinois town in the early 1900s. Like most small boys in most small towns, best friends Will and Jim think nothing interesting ever happens in their lives, until, one night, a carnival rolls in. The carnival seems to be no different than any other at first, but Will and Jim quickly discover a dark secret; the adults who enter are granted their deepest desires. The boys' teacher, old Miss Foley, once the prettiest girl in town, has her beauty restored. The local sports hero who lost an arm and a leg in the war regains his missing limbs. And the bachelor barber who has alway dreamed of beautiful women in far away lands has those dreams realized. Nothing in life is free, however, and the carnival's patrons pay very high prices for having their wishes fulfilled.

The high points of Something Wicked This Way Comes lie in its cast, led by Jonathan Pryce as the sinister Mr. Dark and Jason Robards as Will's aging, regretful father. Even the child actors do a decent job. The film is shot well, and the screenplay is good overall, which is not surprising considering that Bradbury was one of the best horror and science fiction writers ever. And this movie meant for kid's is surprisingly adult, with much of the fear revolving around grown-ups efforts to regain their glory years or improve their dismal lives. Unfortunately, Disney felt the original cut was too dark and demanded additional shots created by the second unit director (much to the chagrin of Bradbury and director Jack Clayton), and deemed the original soundtrack to be too somber, bringing in James Horner to record a completely new score. These changes result in a somewhat disjointed feel; for example, it's obvious in one scene that the child actors are older than at other points in the movie.

Despite some flaws, Something Wicked This Way Comes is worth watching whether you're a fan of Ray Bradbury or just curious about Disney films of a much different era. The overall sense of dread, strong performances, and the rarity of horror aimed at family audiences make this recommended viewing.