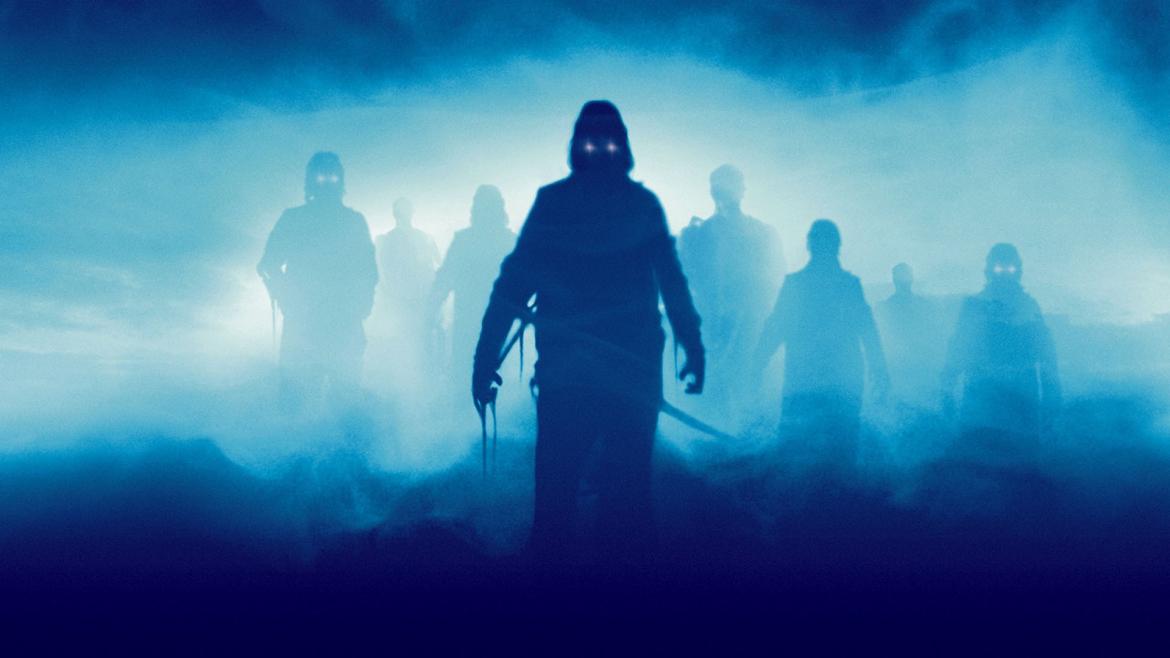 The Fog (1980) (Movie Review)
John Carpenter is a revered figure among horror fans, with Halloween and The Thing viewed as two of the finest films the genre has to offer. 1980's The Fog is an often overlooked classic that deserves a spot alongside the director's masterworks.

The Fog's setting is Antonio Bay, a sleepy town on the California coast preparing for its centennial. Unbeknownst to the current inhabitants of the town, it was founded 100 years before by men who sunk and plundered a ship called the Elizabeth Dane whose crew of lepers were attempting to establish a colony. During the centennial preparations, the town's priest discovers the horrible secret as the Elizabeth Dane's crew returns, shrouded in fog, to retrieve their gold and enact their revenge.

The Fog has a number of things going for it. It was Carpenter's theatrical follow-up to Halloween (he directed the TV movies Someone's Watching Me! and Elvis, starring Kurt Russell), so he was riding high. Carpenter wrote the screenplay with frequent collaborator Debra Hill. As many of his films do, The Fog features a score by Carpenter himself in the great minimalist synth style used for Halloween. And the cast is comprised of a who's who of horror veterans: Janet Leigh, Jamie Lee Curtis, Tom Atkins, Nancy Kyes, and Carpenter's then wife, Adrienne Barbeau. You even have the wonderful John Houseman telling the ghost story to a group of kids around a campfire on the beach to open the movie.

Another of Carpenter's crew in the early days, Dean Cundey, served as director of photography and the cinematography is fantastic. The way the fog is lit with an eerie glow allows it to essentially be a character itself, providing a delightfully spooky atmosphere. A less-is-more approach is used when presenting the crew members, always heavily obscured by shadow as they silently kill their victims. This is a fairly tame movie, even by early '80s standards. There were a few additional gore scenes filmed after the initial shooting was completed to punch things up a bit, but it's still not particularly bloody. Gore isn't really what the movie is concerned with; it's all about mood and establishing a modern day urban legend, and it's a rousing success at achieving those goals.

Though not a monster blockbuster of Halloween's magnitude, The Fog was a hit, bringing in twenty times its $1,000,000 budget. It became a classic over time as a staple of early pay cable channels and Saturday night network airings. It's hard to say how the film would be viewed by first-time modern viewers more than three decades later. With a simple plot, lack of jump scares, and minimal violence, it has a decidedly old-fashioned feel. A forgettable CGI-laden remake in 2005 is often pointed to as a reason for Hollywood to leave the greats of the '70s and '80s alone.

The Fog is a perfect movie to watch during Halloween. It's expertly crafted by people who were at the top of their game creatively and acted by folks who cemented their legends with this and many other works. And it can rightfully be labelled one of the greatest horror films ever made.