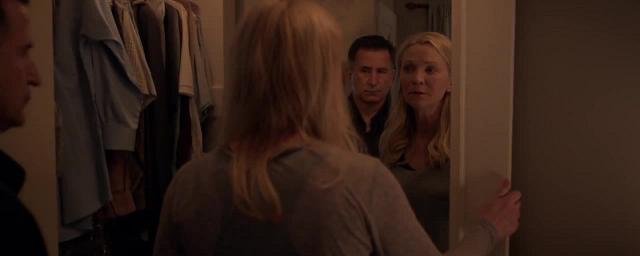 Stephen King's A Good Marriage (Movie Review)
Adapatations of Steven King's work is nothing new to film and its reception is often hit or miss. Director Peter Askin's effort at A Good Marriage, based on a King novella from "Full Dark No Stars," seems to land in the miss category.
A Good Marriage is based around the union of Bob and Darcy Anderson (Anthony LaPaglia, Without a Tace and Joan Allen, The Bourne Series), who have been married for 25 years. Bob is an accountant and Darcy stays at home and runs their side business, collecting rare pennies. Bob, on the road for work and a coin show, leaves Darcy alone at home. Unnerved by the recent assaults and murders of several local women, Darcy decides against the horror movie on the television and realizes the batteries for the remote are dead. In the garage she happens upon the trophies the news has reported the serial killer, "Beadie," sends to the authorities after each attack. Horror struck and terrified, Darcy tries to return the evidence to its hiding place and returns to the house dazed and flustered by the decisions she knows she must make. When Bob returns home, her decisions only become more difficult and dangerous.
Delivering solid and seasoned performances, Allen and LaPaglia are interesting and seamlessly entertaining to watch, however they can only carry the film with so little direction. The film seems to lack any flare or artistic style to incite anticipation or impending fear. The complicated emotions of Allen's character towards her husband and his 'hobbies' are delivered as best possible but tend to fall flat against a dull background of normality. Though it is thankfully scripted by King himself, (his first time doing so) the film seems to lack the intensity that was built on page between husband and wife. Even for viewers who have not read the source material, it seems that A Good Marriage is only a step above a Lifetime weekend thriller.