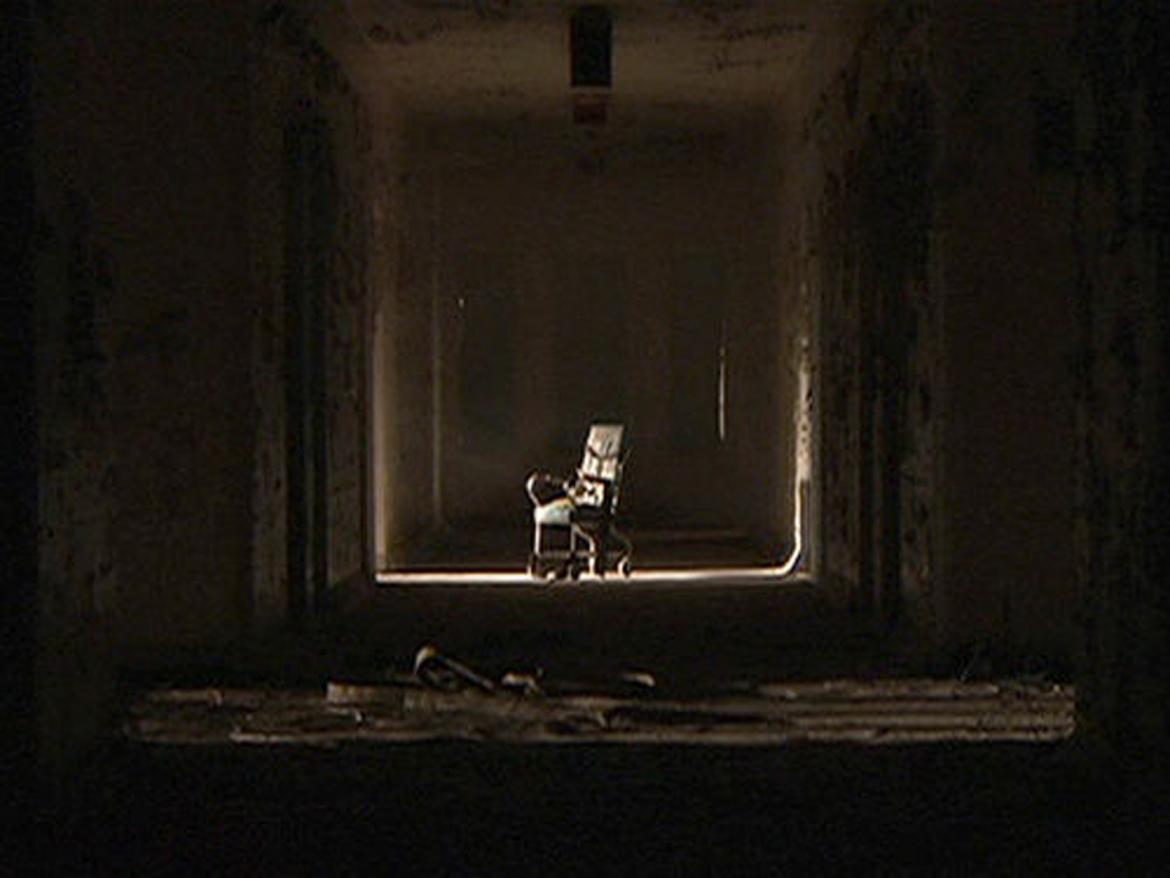 Session 9 (Movie Review)
There's really nothing more disappointing than a great film that falls apart in the final act. It's like going out to dinner and having a great meal that comes with a terrible dessert. No matter how much you liked the first two courses, the last thing you taste will be that awful, super-bitter and salty pudding. Not that I'm still bitter about a certain birthday dinner or anything. Though with films, it's even worse. Unlike with a meal where you can always go back and just skip dessert, you can't just watch the first 4/5 of a film and then walk away satisfied, you have to eat that nasty dessert. As a result, it kind of retroactively ruins everything. Unfortunately for "Session 9", regardless of how great the first hour and a half is, the final 15 fifteen minutes forever sentence this film to being a mediocre thriller.
"Session 9" has pretty much everything it needs to be a great, original horror film. The ultimate problem is that pretty much everything that is done well and is original in the film gets dropped in the final act for a super-tired, lame climax. Unfortunately it's not even just a case of a lame ending, the tone of the film shifts so drastically in the final act that the film, when taken as a whole, feels disjointed and clunky. To draw an analogy most people reading this should get, imagine if in the final 10 minutes of "The Exorcist" it turned out that the girl was faking the whole thing, she stops and reconnects with mother and we get some sappy, "Happily Ever After" kind of ending. You'd feel pretty cheated, right? Well, that's kind of what it's like watching this film.
But enough about what's wrong with the film, let's talk about what it does right. Aspiring film-makers should have to watch this film solely to learn how to create atmosphere and set a tone. The film follows a group of asbestos removers as they work on clearing an abandoned mental asylum. The entire film is set in this decrepit, dark and filthy old hospital and the interplay of setting and the framing/lighting create a mood that's wholly unsettling and effective. Many scenes are framed with the character plunging into sheer darkness with only the light of a weak flashlight to illuminate their surroundings. As such shadows move in the periphery causing a near constant sense of unease. The camera is often set far away from the characters and is framed almost in the point of view of something watching them from a far, which is really creepy and unsettling. The amount of dread and tension this film builds solely through visuals is really impressive and astounding.
The plot also starts off being fairly unique and original. The company doing the job is run by an Englishman (maybe a Scot, I'm not too great with identifying my UK accents) currently going through some family problems. As we meet them, we come to find that most of his employees are also going through some sort of personal turmoil themselves. As they work on cleaning out the hospital, one of the workers discovers some recorded therapy sessions (which is where the title of the film comes from) of a patient named Patricia Willard. Willard's case is an infamous case involving a hypnotic regression that unsurfaced supposedly false memories of a satanic ritual that forever scarred the girl. As the clean-up crew works on the hospital, one of the workers continues to steal away to listen to the session tapes. For an hour and a 15 minutes, we get this really cool, really interesting mystery where we watch the crew slowly sink into madness as creepy things happen around them which is interwoven with the backstory about Patricia.
Unfortunately, none of this goes anywhere. The film has a somewhat abrupt, incredibly anti-climatic ending. Even worse, none of this build-up ever leads to anything. If you plan on watching this film, I'd stop reading here, but it turns out the whole Patricia story is all a red herring. What we get is a very lame, very trite "turns out the main character was mad all along" storyline, which, honestly speaking, I can never remember turning out well in a film. It's such a waste because this film had the opportunity to do something really cool, unique and memorable and instead it ends with the kind of resolution you'd get on an episode of "CSI: Miami". David Caruso included.
Ultimately, "Session 9" is a frustrating film. I wanted it to be so much more than it wound up being. There's so much potential and promise here that it's painful to watch it all get flushed away on such a stupid, pointless twist ending. The viewer has the pleasure of watching an incredibly interesting, engrossing mystery slowly unravel at the perfect pace, in the perfect setting only to get the worst, most generic and stock resolution possible. While I'd encourage anyone to watch this film in the dark just to soak up the atmosphere, I can't recommend it as a film to watch for the plot. And that's really disappointing.