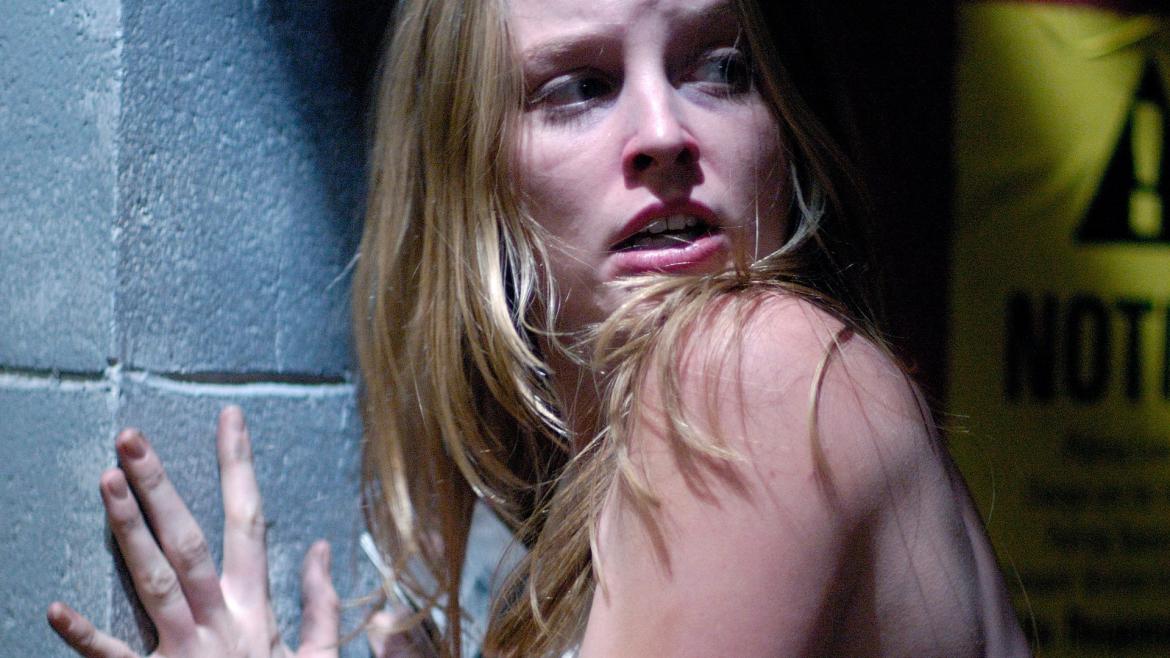 P2 (Movie Review)
There aren't many fresh horrors lurking in the nearly empty parking garage that serves as the setting for P2, a 2007 semi-psychological thriller from the French team responsible for The Hills Have Eyes and Haute Tension. Sure, it has more exposed entrails and torn off fingernails than one might expect given that the film is ostensibly structured as a two-person cat-and-mouse game. Still, outside of that extra – and predictable given the film's creative pedigree – viscera, P2 feels tediously familiar.
One half of that cat-and-mouse duo is Angela (Rachel Nichols), a young business woman who made the mistake of working late on Christmas Eve, while the other is Thomas (Wes Bentley), a lonely, psychotic security guard with a thing for Angela and a wide open holiday schedule. With the garage deserted due to the looming holiday, Thomas traps Angela inside and begins stalking her through the cold, concrete structure – until, inevitably, the tables are turned.
As a villain, Bentley's Thomas may be an almost-too realistic creation for some female viewers, a not-so-exaggerated version of that entitled creep prowling on the periphery of their daily lives. He's the kind of guy who is ready and waiting for an opportunity to play the white knight (and reap whatever rewards he feels should follow). In Thomas' addled brain, this includes devising a gruesome plan to allow Angela to take revenge on a co-worker who once attempted to sexually assault her in an elevator. It's here that P2 drops Angela into an almost unimaginable position. She must either make excuses for and defend her attempted assailant or watch him die. It's uncomfortable stuff to begin with but it's amped up to an even higher degree by the current ongoing conversation regarding harassment and assault. Sadly, all of that truth-based menace is eventually undercut by Thomas' fondness for theatrics, like lip-syncing Elvis Presley's Christmas catalog and donning a full Santa costume, both which serve little purpose other than reminding viewers of the film's holiday-adjacency.
Familiarity doesn't have to necessarily breed contempt but it does in P2. Outside of few interesting turns (and interjecting their signature brand of grotesqueries), the creative team of Franck Khalfoun (director/writer), Alexandre Aja (writer), and Gregory Levasseur (writer) do little to set their movie apart from its narrative kin. What they give us is a gorier, admittedly slickly-shot, version of a thriller we've seen before. Ultimately, that's like asking someone to be afraid they'll never find their car in a parking garage after handing them a map and reminding them to take a picture of the level number with their smartphone.