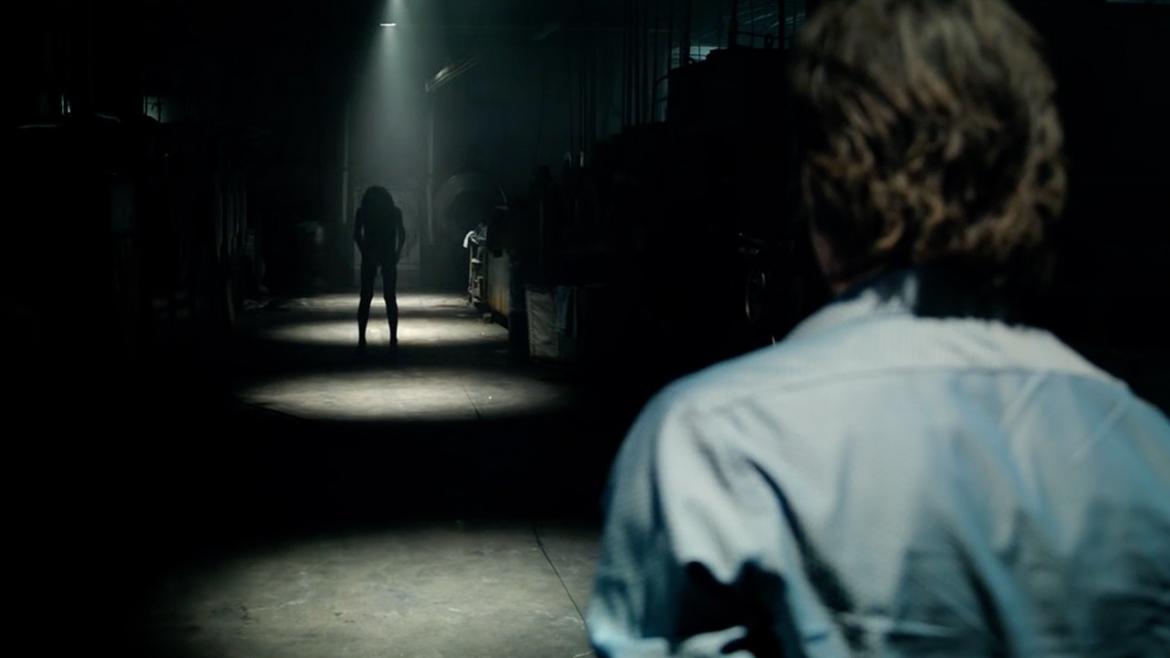 Lights Out (Movie Review)
David F. Sandberg has gone from director of an effective and passed around three minute short to potentially one of the hottest genre directors out there, seemingly overnight. Sandberg's 2013 short, Lights Out drew all the right attention landing him a plum gig adapting his own short into a full length 80 minute flick with the producing power of James Wan at his side. The question remains, how can a three minute short stretched to over 26 times its original length retain its effective chill.
The key to making Lights Out work was for Sandberg to find a way to justify the presence of the spectre, why it thrives in the dark, and why the audience should care. He excels in all three categories. Teresa Palmer stars as Rebecca a twenty something girl with an aversion to responsibility and a mother, Sophie (Maria Bello) on the verge of mental break that has conjured a malevolent spirit from their past named, Diana. With Rebecca's brother, Martin (Gabriel Bateman) losing sleep and fearing for his life and CPS breathing down her neck she must spring into action and find a way to rid Diana from their lives for good.
Essentially, Lights Out is the cinematic equivalent to the act of shutting off the lights in the basement and shuffling upstairs as fast as you can to avoid an imagined supernatural threat- except in Lights Out there IS a boogeyman (or bookgeywoman in this case) lurking to cause some serious harm if you dilly daddle. Sandberg's monster is an effective product of shadow and sound--the two combine to create a figment of your worst nightmares. Diana lurks in the dark and she is everything we ever feared as a child--the monster under the bed taunting you from the shadows, waiting to grab you by the ankles and pull you into the darkness. She is also just an extended version of that one trick scare that Sandberg conceived in his short--and it's terrifying how well it works.
Packing the film to the brim with jump scares is not entirely hard for a director to do, but injecting said film with an uncommon amount of heart is another. Lights Out is surprisingly maternal; between Rebecca and Sophie vying for Martin's affection and both fighting like hell to assure the boy's safety, the emotions run deep. Sandberg and screenwriter Eric Heisserer take the original short and put nearly all of Hollywood's go-to horror filmmakers to shame with the work they've done here. Lights Out is a polished Hollywood production with the quality we've come to expect from the indie circuit. Салонные шлюхи у многих мужчин вызывают неприязнь и даже чувство отвращения, чего не скажешь о самостоятельных девочках по вызову. Так почему в Оренбурге проститутки dosug56.org пользуются меньшей популярностью, чем индивидуалки? всё просто: последние всегда моложе, ухоженнее, страстнее и образованнее, они вышли на панель ради своего удовольствия и хорошего заработка.
Top notch work from Palmer in the lead role nearly outshines the supporting work of Bello, Bateman, and Alexander DiPersia (who plays Palmer's head-over-heels beau)- all of which destroy what mainstream audiences normally see from wide horror releases. All of the ingredients blend together perfectly as Sandberg's recycled scare is played to near perfection and maximum butt-clenching effect, but also with some comedy in the film's relentless finale.
With James Wan on board as producer and being released just months after The Conjuring 2, Lights Out eclipses Wan's effort without employing the same artistic eye. Clearly Sandberg took pointers from the Wan handbook, but he has masterfully mixed horror and emotion in a potent supernatural cocktail that absolutely cannot be missed.