Juan of the Dead (Movie Review)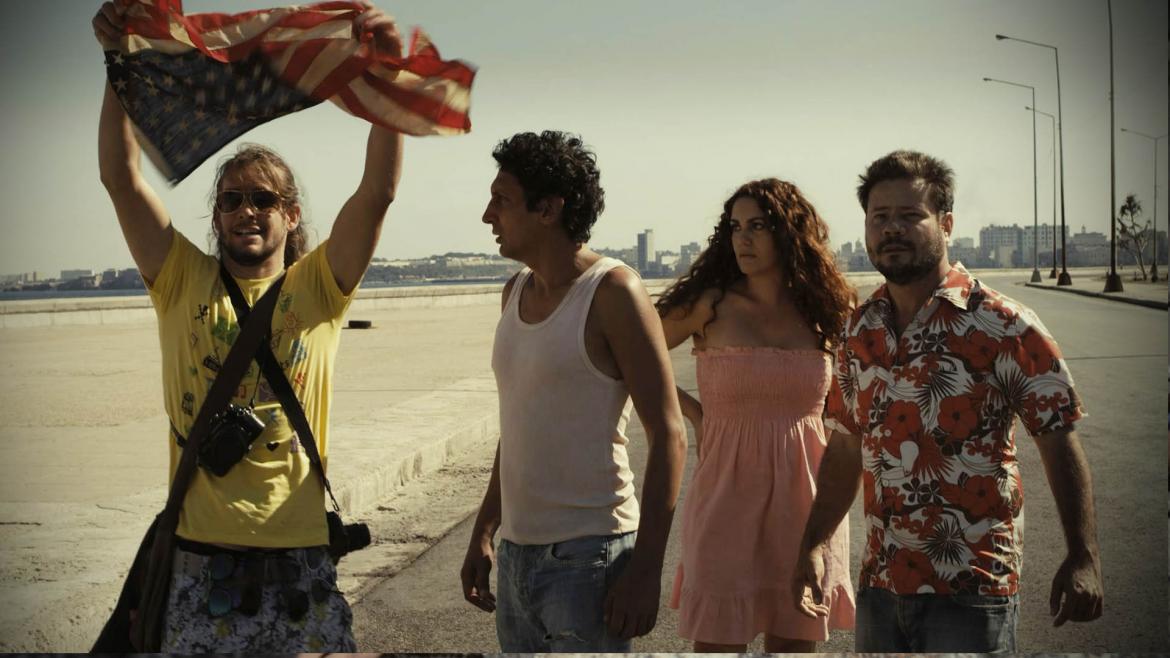 Juan of the Dead sounds like Shaun of the Dead in both name and general description. When the zombie apocalypse descends upon his home (Cuba), Juan (Alexis Díaz de Villegas) rallies a group of his friends together to survive. He also does this while attempting to repair a fractured relationship – although it's with his daughter (Andrea Duro), not ex-girlfriend. Also unlike his British counterpart, who seeks to hide out in the safety of a beloved bar, Juan takes a more enterprising approach to the end of times. He turns gruesomely eradicating people's undead loved ones into a business. What's the apocalypse without a chance to earn a profit?
From a personality standpoint, Juan could most flatteringly be called "rough around the edges." He's a quasi-criminal whose own daughter initially wants nothing to do with him. His right-hand man and best friend, Lazaro (Jorge Molina), however, puts the anti in antihero. During the course of the movie, Lazaro accidentally murders two people and purposefully kills a third, showing zero remorse whatsoever. He can't even muster a "My bad." It seems strange to root for a pair coded to be so unlikeable on paper, but in the enthusiastically over-the-top context of the movie, it somehow makes perfect sense.
It's all part of the movie's outrageous sense of humor. One of the film's funniest scenes comes early on as Juan, Lazaro, and Lazaro's son Vladi (Andros Perugorría), come face-to-face with a zombie for (almost) the first time. They know what they're looking at is some kind of horror movie monster, but they can't place which. One-by-one they hilariously work their way through a number of strategies for handling the situation until they hit on the right technique. Others gags don't fare as well. The downside of that outrageous humor comes in the form of crude, sometimes drawn-out toilet jokes that fail to shock or land and really just offend.
These dumber parts of Juan of the Dead stand out all the more considering the incisive social commentary going on all around them. Among its sharper critiques seems to be the impact of socialism, with one character remarking on her inability to tell the difference between the dead-eyed zombie hoards and some of the island's citizens. Plus, the government-controlled news outlet can frequently be heard insisting the zombies are actually dissidents employed by the American government to stir up trouble. The film's conclusions are far from all negative, as it also pays ample respect to the Cuban peoples' ability to survive no matter what hardships come their way. The commentary is accessible enough, though it's hard not to feel like a strong understanding of Cuban culture is needed to truly get the most out of it.
From beginning to end, Juan of the Dead goes for it. There's not really a better way to put it. In terms of its antihero characters, its political commentary, and its frequently politically incorrect humor, the Cuban-born zombie comedy pulls no punches. This attitude occasionally gets it in trouble, but it works most of the time it works, creating a plucky, memorable trek through the zombie apocalypse.