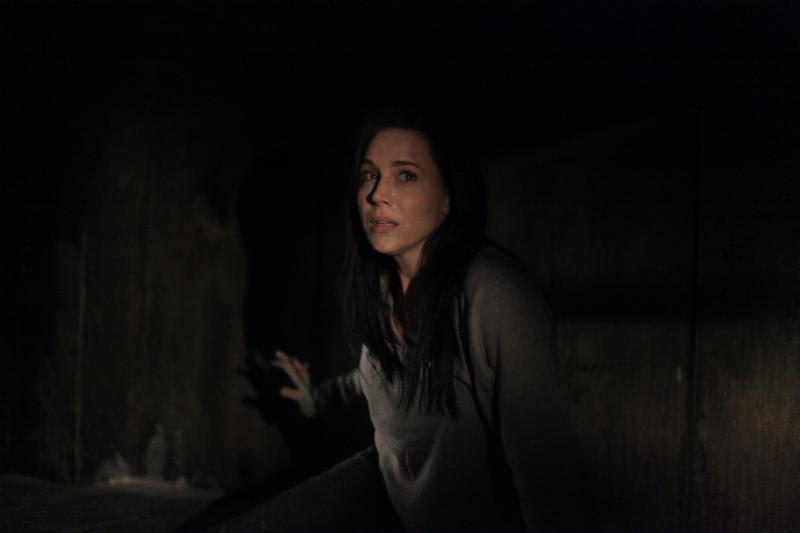 Havenhurst (Movie Review)
Fresh out of rehab, Jackie (Julie Benz) needs a place where she can relax, focus on her newfound sobriety, and start piecing her life back together. The titular sprawling gothic apartment building in Havenhurst claims to offer those things, but, spoiler, it doesn't. What Havenhurst does have is a history of making people like Jackie disappear. Rather than working on her new life, Jackie starts unraveling a mystery that could end with something far worse and more permanent than a relapse.
It's probably fair to describe Havenhurst as the opposite of a slow burn. Director and co-writer Andrew C. Erin and his writing partner Daniel Farrands waste no time getting Jackie up to her eyeballs in the mystery of Havenhurst. As fate would have it, the apartment she moves into was previously occupied by a girl (Danielle Harris) she knew in rehab who has gone missing. Luckily, the apartment is full of conveniently-left-behind clues and, just like that, we're off. Aiding Jackie on her quest is a cop (Josh Stamberg) – someone the movie doesn't even pause to properly introduce us to until far later – and a young girl (Belle Shouse) desperate to escape her abusive home life.
When you're moving this fast, it's almost inevitable things are going to feel, shall we say, sloppy? This is as true of the forces operating within the fictional world of Havenhurst as it is of the creative team behind it. Why would Jackie be placed in the room of someone she knew? Why weren't those clues cleaned up? Why is no one else in the building even remotely suspicious that something is up? You know, considering the nightly sounds of horrific violence? How is it possible for the forces at work in the apartments to be so wildly inefficient at what they do?
As Havenhurst careens toward its predictable climax, it segues briefly but oh-so-jarringly through the realm of torture porn and it also ties itself to a fascinating real life historical tragedy. The trouble is, it explains little about said tragedy. If you're unfamiliar with the name and events the film tips its cap to, get ready to spend the credits Googling.
Far from being all bad, Havenhurst looks great, is competently acted and has a decent plot hook that nods slyly to the "From the Producer of Saw" tag on its poster. Everyone involved, including the dastardly forces lurking in Havenhurst, is worse off due to the film's impatience. Had it stopped to catch its breath, plot points may have hit harder and felt less contrived, characters more three-dimensional, and the world they inhabit bound to some kind of logic. Покупайте ваши семена конопли только в авторитетных местах, за которые смогут поручиться ваши товарищи или соотечественники. Хорошо себя в этом зарекомендовал магазин семяныч работающий у нас. Многие детки в дальнейшем могут быть забракованы и использованы в пищу, либо же они станут дворцом для творчества генетиков, что превратят его в какой-нибудь маленький домашний гибрид. Это не только полезно и приятно, но и действительно эффективно.