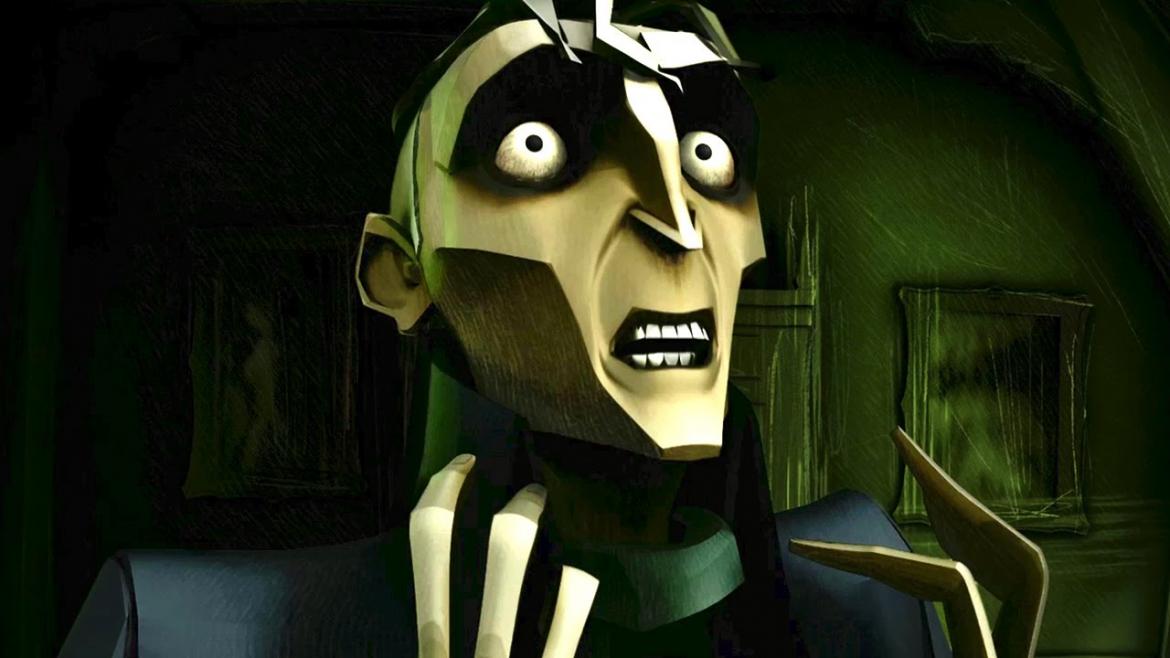 Extraordinary Tales (Movie Review)
Five shorts from a Disney-alum animator, based on the works of Edgar Allen Poe, narrated by some of the most iconic horror movie icons of all time - if there has ever been a can't lose premise for a horror anthology, this is the one. Raul Garcia's Extraordinary Tales zips along with enough variety and serves up so many treats for lovers of both horror and animation that even when it falters, there's another spooky delight just around the corner.
Changing up narrators and art styles in each segment, the anthology is a fun, if somewhat breezy, tour through some of Poe's greatest hits. It starts strong with Christopher Lee reading "The Fall of the House of Usher". The animation is cartoony and gothic with a crude, but oddly effective, hint of last gen video game graphics that lets slip the low budget of the film. Next is "The Tell-tale Heart," narrated (from beyond the grave!) by none other than Bela Lugosi. Unsurprisingly for an archival recording, the sound quality is quite bad and at times hard to understand, but low fi audio or not, it's hard to get too mad at Bela Lugosi reading Poe. The segment is animated in a striking black and white (with well-timed splashes of red) that is meant to be a tribute to South American horror comic artist Alberto Breccia, but for most people will probably resonate more as similar to Frank Miller's Sin City, which was heavily influenced by Breccia. Julian Sands narrates segment three, "The Facts in the Case of M. Valdemar," which takes on a different comic book style, that of a silver age EC Comic. Appropriately enough, the ending is as gruesome as the final panel of a Tales from the Crypt story.
The last two segments are the weakest. "The Pit and the Pendulum" (read by Guillermo del Toro) attempts the most realistic style and predictably falls the furthest into the uncanny valley. It compounds the stylistic missteps by adding a weird, grungy Instagram-type filter over the animation and repeatedly using enough split screens to make Brian DePalma blush. The watercolor art style of the final segment "The Masque of the Red Death" has its moments, but mostly looks cheap. It's also the only segment that plays out mostly without words, although according to the credits it is ostensibly narrated by Roger Corman. There is also a frame story in which a deceased Poe in the form of a raven has a conversation with a statue, but like most anthology frame stories, it's inessential at best.
While it certainly has its highs and lows, Extraordinary Tales feels like some long-forgotten network TV Halloween special that would burn a few terrifying images into the brains of budding horror fans and then disappear, only to be half-remembered years later. It's probably most effective as an abbreviated introduction to Poe for newbies, but the variety of animation styles and the top-notch narration gives Poe veterans plenty to enjoy.