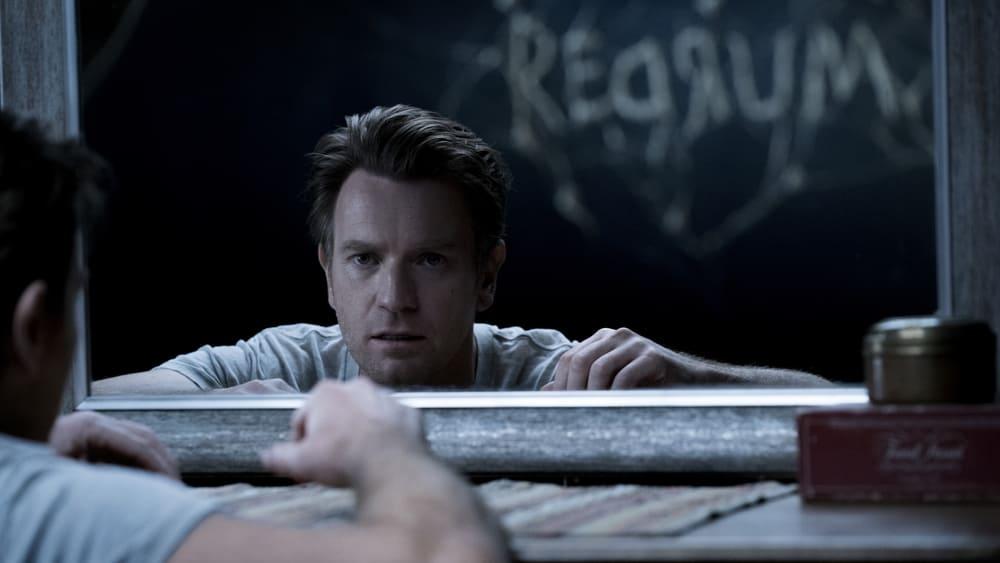 Doctor Sleep (Movie Review)
The spectrum of Stephen King adaptations has become as expansive as the prolific writer's own imagination. Eventually someone was going to tackle King's sequel to one of his most iconic novels and arguably the most famous King adaptation, The Shining. However, where The Shining was an intimate and simple haunted house movie that hinted at a world of supernatural powers, Doctor Sleep is a dive into that pool that plays almost like a fantasy adventure with horrific elements and intense human emotion. Mike Flanagan has pulled off something magical by delivering a sequel to The Shining that's not only worthy, but enriches its overall legacy.

Traversing many miles and spanning several years, Doctor Sleep features three main characters on a collision course. We begin with Danny Torrence (Ewan McGregor) all grown up. He is dealing not just with the trauma of what happened all those years ago at The Overlook, but also fending off the ghosts that continue to seek him out. Having fallen into the same pattern of alcohol abuse that befell his father, Dan hits rock bottom and travels to a small New Hampshire town to start over. He attends AA meetings and gets a job as an orderly who is able to peacefully help those who are dying into their final rest, gaining the nickname, "Doctor Sleep." Through chalkboard messages he interacts with Abra (Kyliegh Curran), a young girl who also "shines." However, in this world lurks The True Knot, a nomadic band of physics who kidnap and kill children who shine, feeding off their psychic energy. Led by Rose the Hat (Rebecca Ferguson), she senses Abra's presence and the Knot sets off to find her while Abra enlists Dan to help her fend off the oncoming threat.

Flanagan's script tackles themes of substance abuse and lingering trauma while maintaining hope and humanity. The nature of this story causes the plot to constantly evolve through multiple genres, but the tone is seamlessly blended. The fear of mortality is omnipresent. Dan is able to humanely guide folks in the hospice who are terrified about dying and worried that when it ends there is nothing waiting for us. Therein lies the running thread of hope as Dan's comforting advice eases those fears by promising, "We don't end. We go on." Mortality for The True Knot is handled much differently and somewhat bizarrely as the film attempts to find sympathy for what we've witnessed as murderous monsters. Yet Flanagan stopping to have a moment like this highlights the idea that it's not always as black and white when it comes to good and evil.
Ferguson's portrayal of Rose the Hat maintains a charismatic cruelty as she leads what is essentially a cult of energy vampires. Feeding into the substance abuse themes, the members of the Knot need to feed on psychic energy to prolong their lives and regenerate their mortal wounds and ailments. Their eyes glow a whitish blue as they feed and react like junkies finally scratching the itch by getting their fix. McGregor's emotional vulnerability is a refreshing surprise as we become empathetic to a man battling inner demons stemming from childhood and alcohol abuse. Curran's bright eyed belief in magic is charming in its innocence while still harboring immense power and evoking a great deal of pathos.

Flanagan's vision is boosted by stunning cinematography, which includes a return trip to the Overlook Hotel and it's rotting interior which serves as the central set piece of the last act. Here Flanagan's script lingers too long, attempting to conjure up images evocative of The Shining. Ultimately the film manages to keep its own identity. Here we explore the legacy of Kubrick's film as it bleeds into Doctor Sleep, expanding the depth of these characters in exciting ways.
Doctor Sleep jumps from the pages of Stephen King's novel and onto the big screen delivering a new iconic villain, an emotionally deep genre experience, and a window to revisit the world of The Shining. Flanagan has gifted fans with a uniting horror experience that marries Kubrick and King's visions together while keeping his own voice on display. It's an undeniably monumental task to follow up a film like The Shining, but Mike Flanagan's winning streak continues. Doctor Sleep is a film that stands tall next to its predecessor while being a unique cinematic experience in its own right.