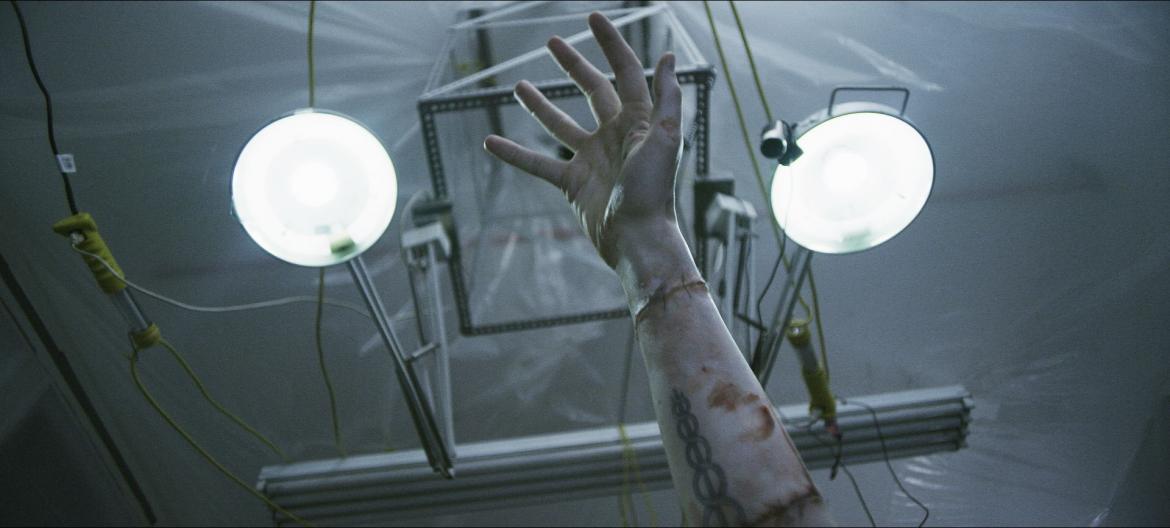 Depraved (Fantasia Fest 2019) (Movie Review)
Mary Shelley's Frankenstein has often been used as a starting point for countless genre affair. Sadly, almost as often the story is rarely tweaked and updated enough to justify the frequent dips back into the author's text. Larry Fessenden, a legendary fixture within the indie horror scene, is simply the latest to take on the iconic story and the result is a resounding belly flop.
Fessenden's Depraved takes a modern approach featuring a talented surgeon, Henry (David Call), suffering from PTSD after time spent in the Middle East. As part of a project to save the lives of soldiers, Henry brings a man named Adam (Alex Breaux) back to life by combining spare organs and body parts.
The modern interpretation is not where Fessenden stumbles. The problems of Depraved lie deeper at a character level. Much time is spent trying to build Adam and Henry's relationship, but it never quite coalesces into an effective bond. The more interesting aspects revolve around the brain Henry uses within Adam, which is putting together the shady events that put him in this situation, but similarly to the lack of true character depth it never feels fully earned.
Depraved, like Frankenstein's monster, is a stitched together collection of ideas without a goal. Традиционно рассматривать интернет-казино как источник заработка не рекомендуется. Это не совсем так. Партнерская программа от игорных заведений для гемблера и главным образом веб-мастера может превратиться в постоянный источник дохода. Отзывы про заработок в казино в основном ориентированы на получение крупных джекпотов от прогрессивных аппаратов. Профессионалы рекомендуют изучить, что оператор клуба готов предложить за привлечение других игроков. Брендовые платформы платят до 50% партнерам. Unfortunately, there's nothing visually stimulating to cling to here and no driving force to give the film life.
Screened as part of The Fantasia Film Festival 2019.