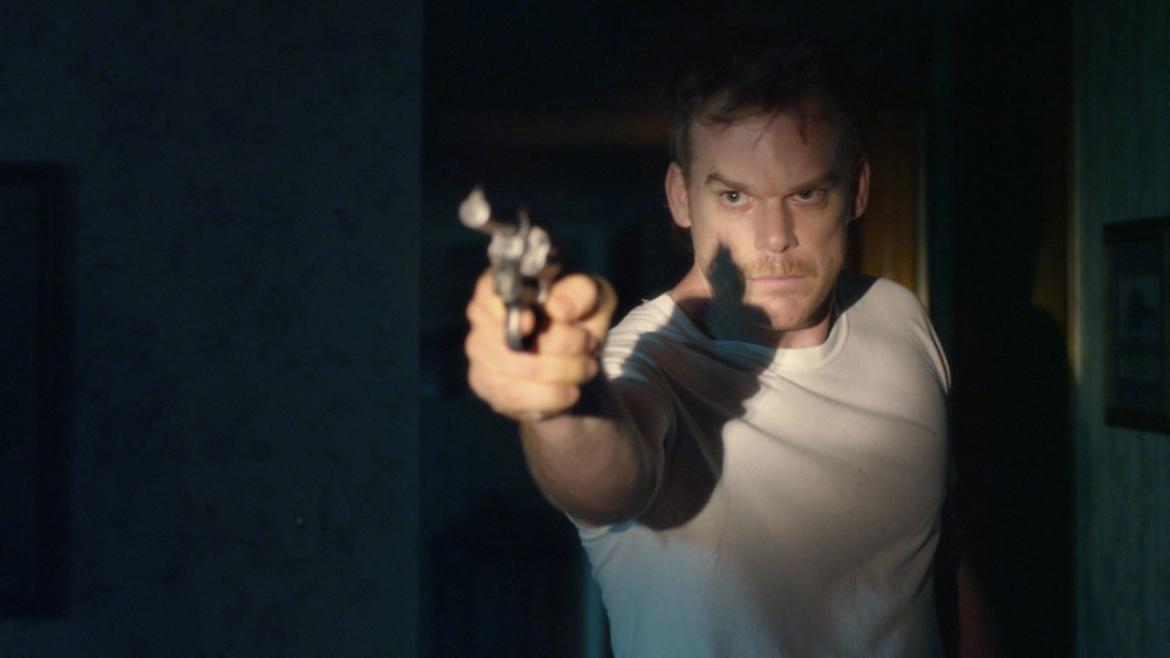 Cold in July (Movie Review)
Director Jim Mickle is what some would call an 'up and comer' in the genre filmmaking industry. He began in 2006 with the infection/zombie thriller Mulberry Street, tackled vampires and post-apocalyptic America in 2010 with Stake Land, and then dove into the family cannibal genre with We Are What We Are in 2013. Now he has delivered a gritty crime drama starring Michael C. Hall, Sam Shepard and Don Johnson with the vague title of Cold in July; but with this addition to his directorial body of work I would say that Jim Mickle has arrived.
Adapted from the 1989 novel by Joe R. Lansdale, Cold In July follows Richard Dane (Michael C. Hall) after an ordeal where he wakes in the middle of the night to find an intruder in his living room and fatally shooting the man who dies on the family sofa. The police identify the vagrant as wanted felon Freddy Russell, son of ex-convict Ben Russell (Sam Shepard) who is none too pleased to discover his estranged son has been killed. A game of cat and mouse begins between Richard, Ben the local police, and exterior forces yet to be discovered that slowly reveals a world muddled with sex, violence, corruption and family strife.
Twists and turns keep the story interesting and the character dynamics ever changing for a well told tale about masculinity, family and the changes violence can bring to one. Cold in July is an ode to old school 1980s manhood. What makes a man, protecting ones family, and stepping up to atone for past mistakes are common themes that are consistent throughout. Fatherhood lingers throughout as a consistent trope, whether it be biological or metaphorical father's control the fates of their respective sons in every instance.
The characters are likewise filled with a variety of parabolic symmetry. Richard Dane begins as a man unsure of a his life. A picture framer by trade he's unsure of his place in the world and has grown uncomfortable as a father and husband. Ben Russell, ex-con, is retired muscle and a war veteran that can put the hurt on just about anyone. More characters move in and out through the story but these two set the pace and keep you invested. Michael C. Hall and Sam Shepard are equally rewarding throughout their performances, but Don Johnson absolutely steals every frame he's in once he joins the mystery halfway through as a private investigator hired to do some digging.
The only failings to point to with this film lay in its desire to muddy the waters of the story with seedy and dark plot detours. The choices aren't poor per se, simply unsurprising and cliché. Whether this problem lies within the original novel or the adaptation is unclear; but at a certain juncture the film takes a direct path to a clear conclusion that frees it of the mystery and nuance it thrives on for so long. This doesn't bring anything to a halt or derail the film, the performances, photography and character investment are sure footed by this point, it is just a disappointing path to take.
Cold in July comes in a year that has been particularly strong with crime thrillers across the board. It should be mentioned at or near the top of any list regarding top genre films of its ilk throughout 2014 and should be sought out by any fans of similar material. Jim Mickle has earned my fandom and attention and hopefully studios will begin to notice how talented this director is and let him paint with an even bigger canvas very soon.