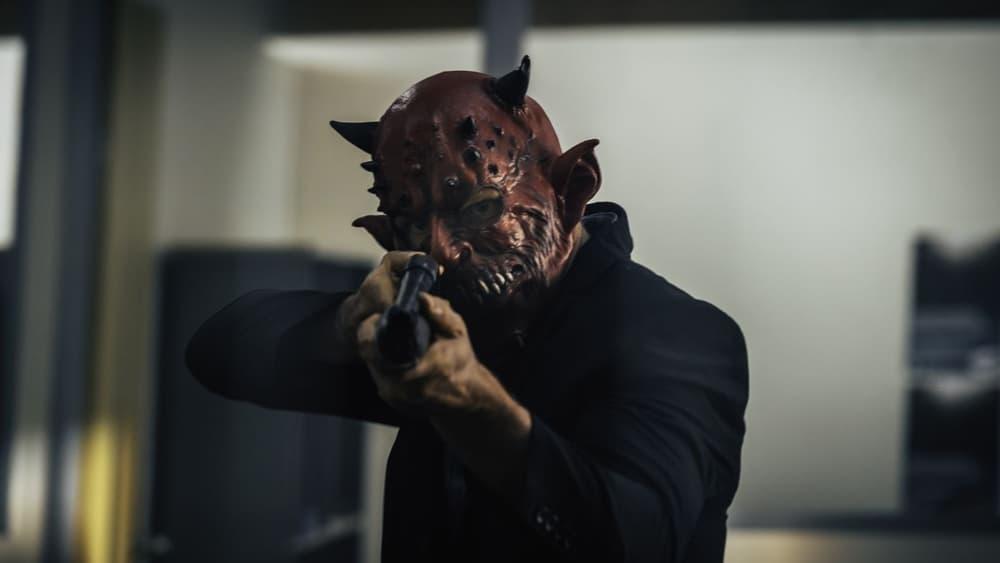 Bloody Hell (Movie Review)
Screened as a part of Nightstream. Check out their line up and find more information at the Nightstream website. Thank you to Nightstream and all the festivals involved for providing Bloody Good Horror access to their lineup.
---
Who doesn't love a good fish out of water survival story? In Alister Grierson's Bloody Hell, the protagonist endures a number of unpleasant realities at every turn, often provoking a reflexive recitation of the film's title. And while not loaded with things we haven't seen a hundred times before, Grierson's fiercely funny script imbues Bloody Hell with an abundance of energy and bone crunching thrills.
Ben O'Toole stars as Rex, an army vet who can't catch a break. He finds himself embroiled in a bank robbery when hitting on his banker and then single-handedly takes down all the robbers while causing the death of an innocent person in the process. The resulting legal proceedings land him in prison for 8 years. Upon release, Rex is followed by the press and gawking strangers trying to get pictures and grill him about the incident. Loathing all the attention he decides to abscond to Helsinki Finland. Almost immediately he is kidnapped and held captive by a family forced to satiate the appetites of their cannibalistic and deformed son. Rex must summon every instinct he has to escape with as many of his appendages as he can.
The driving force of Bloody Hell is the charismatic performance from O'Toole who has double the opportunity to keep the audience engaged. Throughout the film Rex sees and interacts with an invisible (to everyone else) version of himself. He adopts the technique as a coping mechanism for his PTSD. The other Rex is every bit the flesh and blood version, but he acts as the stabilizing force in his own psyche when things are looking bleak. A hefty dose of the humor is provided by this invisible version of our protagonist being loud and mouthy to those around him. The captive version of Rex naturally works through the fear and emotion of his captivity, but once the fight is on both Rexs fire on all cylinders leading the action and comedy perfectly. The latter half of the film pairs Rex with Meg Fraser who plays Alia, the only member of the family with a moral compass and an agenda for escape of her own. The two share a delightful bit of chemistry and Alia becomes Rex's ally as the two become integral to each other's escape plans.
Grierson orchestrates the chaos with a hyper and kinetic style. Bordering on outright quirky at times, the cuts to the family dynamic lightens some of the tension that's present but not dominant over the film. With the odds stacked against Rex, the challenge in giving the character believable means of survival leans on his ability to use and manipulate the things around him and there's never a dull moment as a result.
Plain and simple, Bloody Hell is bloody good fun. The film is energetic, hilarious, but also tense and brutal. Grierson's horror comedy is one of those pleasant surprises that's crafty enough to rise above its familiar and cliched trappings.

Screened as part of the 2020 Nightstream Virtual Film Festival.
Bloody Hell will be released in select theaters, drive-ins, and on-demand on January 14, 2021.