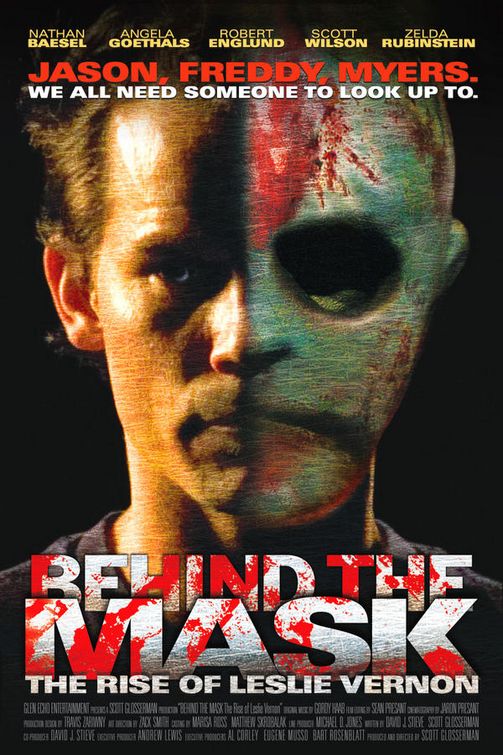 Netflix Streaming: Leslie Vernon
Just bringing you the latest in streaming Netflix recommendations. As a Netflix affiliate, if you sign up through us Netflix makes a sizable donation to Bloody Good Horror, and you get the best online movie rental service around. As an added perk, many titles (especially horror for some odd reason) are available for instant streaming online for no extra charge.
Today's subject is "Behind the Mask: The Rise of Leslie Vernon". A fantastic mockumentary released in 2007 that every horror fan should be sure to check out. I can't promise you'll love it, but you've definitely never seen anything quite like it.
From my review:
It really takes self awareness to the highest place I can imagine it going, and lovingly skewers the slasher flicks that we all know and love. Along the way, it manages to hammer home some very surprising emotional moments and intellectual points, even if it's not a flawless film in the end. Recommended for ALL horror fans.
If you're already a Netflix member you can go here to start watching now.
Not a member yet? sign up through Bloody Good Horror and help support the site.