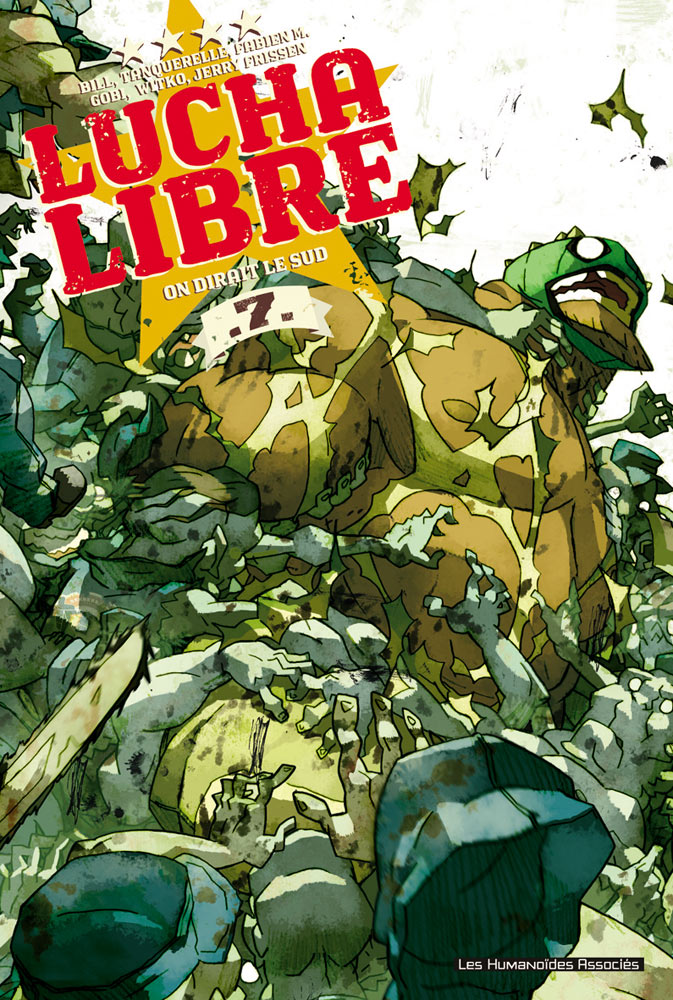 "Lucha Libre #7" Can't Come Soon Enough
I am not a "comic guy" by any stretch of the imagination, but every now and then, I stumble upon something that tickles my fancy. If anything, I'm a sucker for anything having to do with Lucha Libre, and comics are no exception. About two years ago, I discovered the aptly named, yet oddly French "Lucha Libre" anthology comic series. Each issue includes at least 3 mini-comics based on 5 different stories that have their own unique art style and creative spin on the classic lucha material. Ranging from heady and dark to cheeky and adolescent, there's a "Lucha Libre" story for everyone. Personally, I'm a pretty big fan of them all.
Although I was initially disappointed to find out that my ideal comic was unfortunately written in French, Image Comics soon came to my rescue by producing English versions about as fast as they can be produced. Les Humanoïdes Associés has already produced 10 issues of the French originals, but I'm pleased to learn via Muttpop that the English-translation of Issue #7 is on the way, featuring the return of Tequila, the most popular character in the series. His vinyl visage even appeared on Judah Friedlander's desk in an episode of "30 Rock" last season, joining Fright-Rags in the pantheon of things that I dig that have been snuck into the the comedy mega-hit.
If the sound of lucha libre comics sends tinglies up your spine and you happen to be fluent in French, check out the Official "Lucha Libre" Comics page. If you're a bit less adventurous, Muttpop is a great source for updates on the series as well as home to the official "Lucha Libre" toys, one of which graces my desk at work.