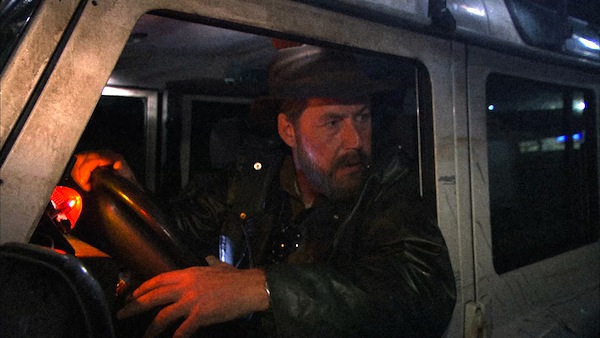 Bloody Good Horror Picks the Best Horror Films of 2011
The votes have been tallied and the collective voice of Bloody Good Horror is ready to rule on the films that defined quality in 2011. We've been counting down each of our personal choices of the best and worst of the year for the last two weeks, and now we're ready to unleash the combined wisdom and love of horror on the world.
From classic creaking-door low-fi scares to CGI-ed monstrosities marching through the mountains of Norway, 2011 was a year of wide variety. The crew's opinions on the very best films however, had very little variation. The top three films appeared on nearly every list, with this year's winner appearing on all but one BGH ballot. Take a deep breath, and take the plunge. When we see you on the other side, we'll be ready to talk about a whole new year in horror.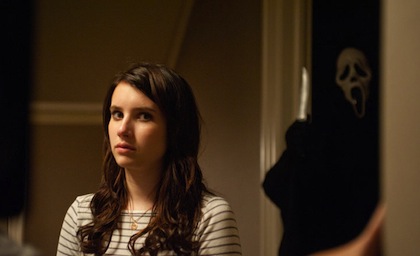 Honorable Mentions
It was a testament to the BGH crews' unified opinion that even with a number of votes of support, these films couldn't crack the top 10. In another year, a wild serial killer romp like "I Saw the Devil," a strong indie with a burgeoning cult following like "Stake Land" or even a solid return-to-form sequel like "Scream 4" might have had a shot at higher billing. But as it is, each gets an honorable mention.
Scream 4 - BGH Classic Episode
I Saw the Devil - BGH Classic Episode
Stake Land - BGH Classic Episode
The Top Ten
8 (tie). Contagion - Joe says: I went into this movie fully expecting to hate it, or at the very least sleep through the entire thing. But I'm going to go out on a limb and say of the two other virus outbreak movies I can remember right now, this was the best. Not to mention Matt Damon, with a shaved head! Calgon take me away. - BGH Classic Episode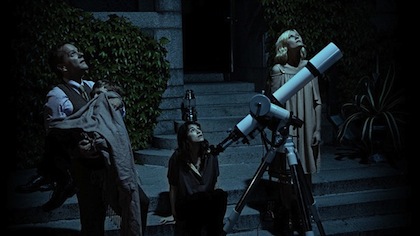 8 (tie). Melancholia - Jon says: Bouncing back from a penis-bashing downer with a world-ending downer, Lars Von Trier illustrated in 2011 that he can go to bat in crazy-town with the best of them. He's making existential art-house horror look easy! - BGH Podcast Episode
8 (tie). Tucker & Dale vs. Evil - Carly says: A talented, likable cast and the perfect mix of comedy and horror with jokes that work throughout the entire film. Much like "Shaun of the Dead," I can easily see this movie showing up on Comedy Central as a weekend movie and watching it every single time it's on. - BGH Classic Episode
6 (tie). Drive Angry 3D - Erin says: Some of the best acting by Nicholas Cage's hair I've seen! This one had a grindhouse feel: The violence is over the top, there's nudity, gore, intentionally cheesy dialog delivered by Cage as if it was Shakespeare. I loved it all. - BGH Classic Episode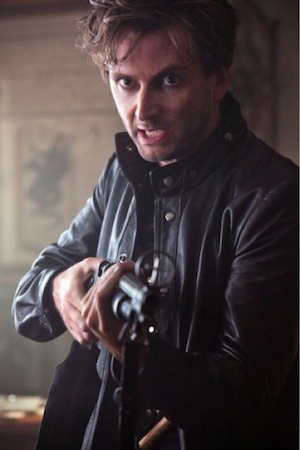 6 (tie). Fright Night - Jon says: "Fright Night" took a minor-classic to new levels by finding the perfect borderline-star to take on the role of Jerry. With a great blend of humor and tension, this remake highlights the formula that should serve as a template for any future retreads. - BGH Classic Episode
5. Super 8 - Eric says: Geek-god JJ Abrams channels Stephen Spielberg and makes a pitch perfect homage to the films of his mentor's "Peter Pan"-era in the 1980's. A lot of weird backlash on this one, presumably spurred on by the near universal praise, but screw that noise. That big ugly alien almost made me cry! He just wants to go home! - BGH Classic Episode
2 (tie). Insidious - Casey says: I've watched a lot of horror movies in my 37 years, so you could say I'm pretty desensitized and jaded when it comes to getting scared by a movie. "Insidious" is the first movie in a long time that made me jump continuously and think twice before shutting off the light when I went to bed. - BGH Classic Episode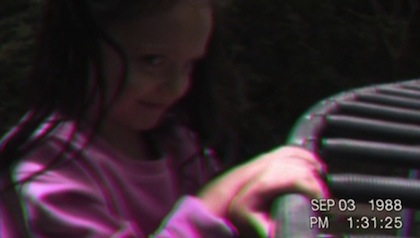 2 (tie). Paranormal Activity 3 - John says: What's more amazing: that the slight story of the first "Paranormal Activity" has spawned two sequels (so far) and a burgeoning mythology that spans generations or that the franchise continues to find new ways to keep the formula fresh? - BGH Classic Episode
2 (tie). Troll Hunter - Angelo says: "Troll Hunter" manages to be absolutely hysterical at times, fresh and innovative throughout, and should be on everyone's radar regardless of how much they hate subtitles. Where else can you learn fun facts like "troll piss" is Norwegian for "troll piss"? - BGH Classic Episode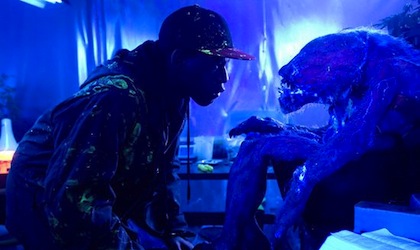 1. Attack the Block - Mark says: "Attack the Block" is a near-perfect example of earnestly executing on a simple, fun premise, and is one of the few films I've seen for the podcast that earns my unconditional recommendation. Cheggit, dis flick is an instant classic, believe! - BGH Classic Episode