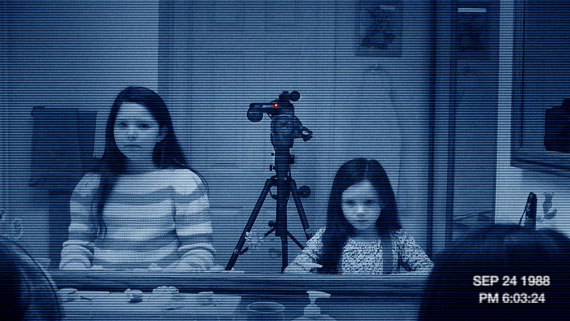 Best Horror Movies of 2011: Mark's Take
We kick off week two of BGH's countdown of the best in 2011 with Mark's take.
The Best
1. Attack the Block - "Attack the Block" is a near-perfect example of earnestly executing on a simple, fun premise, and is one of the few films I've seen for the podcast that earns my unconditional recommendation. Cheggit, dis flick is an instant classic, believe.
2. Troll Hunter - Rich plot development, amazing creature effects, and a bone-dry humorous undercurrent make "Troll Hunter" an enchanting and awe-inspiring ride from start to finish. The only thing keeping this off the top of my list is the fact that it's more of a crypto-mockumentary than a 'true' horror flick.
3. Paranormal Activity 3 - As it turns out, introducing a coherent story and significant polish to an already strong gimmick makes "Paranormal Activity 3" the best film in the series by far. For the first time in PA history, I'm actually looking forward to the next entry.
4. Contagion - "Contagion" surpassed all of my expectations by avoiding 'outbreak' cliches and letting the 'reality' do the work. Also, it's the first film to use a Gweneth Paltrow on-screen death as a selling point, which is a trend I wouldn't mind seeing more of.
5. Insidious - Despite going off the rails a bit towards the end, "Insidious" is the only film that had me checking the backseat of my car after leaving the theater. It's far from perfect, but in my opinion, it's the scariest film of the year.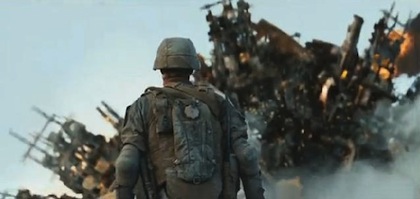 The Worst
1. Red Riding Hood - This film can be lumped in with any other psuedo-genre-teenage-romance-fever-dream bullshit that I have to continuously stomach year after year.
2. Battle Los Angeles/Skyline - Special effects demo plus hoo-rah military pandering do not a passable alien flick make.
3. The Rite - Even Anthony Hopkins' reanimated corpse couldn't breathe life into another unwanted entry in the "God wins, duh" sub-genre of exorcism flicks.
4. Apollo 18 - It's almost as if they made an awesome first-person space film, and then decided to cut all of their good ideas and replace them with jump scare noises and shots of astronauts sauntering around.
5. Shark Night 3D - As it turns out, removing the star power, humor, gore, and titillation from "Piranha 3D" and releasing it a year later under a different name is a bad idea.