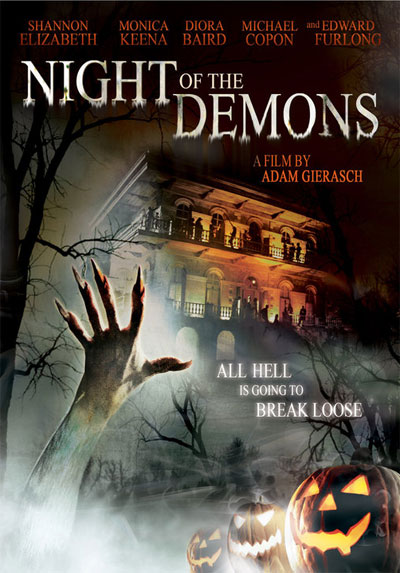 Trailer: New "Night of the Demons" is Chock Full of Blood and Boobs
I'm pretty sure 75% of the new "Night of the Demons" trailer has already made it's way to the internet but I'm 100% sure the parts with the boobs being ripped off and crap is all new. Those are the kinds of things that usually stick in ones head for a while. I'm sorry if I ruined the surprise for you. How about to make it a big surprise, you watch the trailer at work and the real surprise can be when your IT department comes over and has you fired. That's my clever way of saying the new trailer isn't really safe for work.
The remake will finally see a DVD and Blu-Ray release on October 19, 2010. Mark your calendars kids.