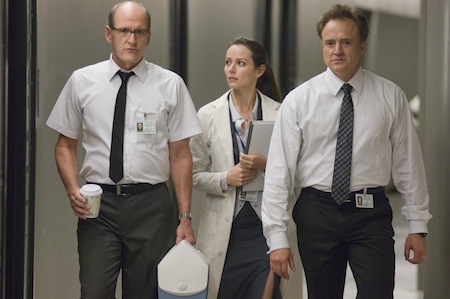 The Bloody Good Horror Top 10 Horror Movies of 2012!
For the third year in a row, the editorial team here at Bloody Good Horror has put their brains together to define the best in horror for the year. In 2012, we tried something different, with each writer submitting a ballot, which then became a ranked order of their votes. These votes were calculated (1st = 10pts, 10th = 1pt) and the films were ordered in terms of points earned. With each film you'll see how many total votes it received, as well as how many points it earned. There were 12 total voters, so a perfect score would be 120.
While 31 total films received at least one vote, as you'll see, there was only one film that every voter could agree on. In a lot of ways, it might not have been the best year in terms of overall horror production, but one thing is for sure: there have been few years with a film that so galvanized the community. We'll see you again in 2013!
The Top 10
10. Excision
Total Score: 23, Total Votes: 5/12, Watch It Now!
It takes a weird-little movie to win the hearts of BGH's staff, and there were none weirder or littler than "Excision" in 2012.
9. REC 3: Genesis
Total Score: 26, Total Votes: 5/12, Watch It Now!
The only film to make the list without a single vote from the Podcast Crew, "Rec 3" also stands alone as this year's only sequel to make the top 10. Stay tuned to number 5 for more...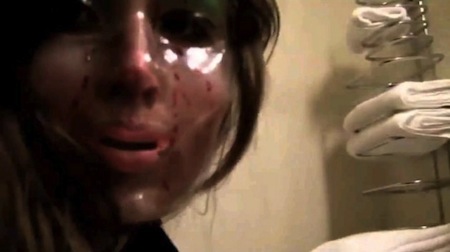 8. V/H/S
Total Score: 31, Total Votes: 7/12, Watch It Now!
First person horror faded a bit from its heights in 2010 and 2011, but "V/H/S" showed there were some ideas to be mined there. This film also received more total votes than the next three on the list, but no one voter ranked it particularly high.
7. The Loved Ones
Total Score: 33, Total Votes: 4/12, Watch It Now!
Aussies may protest this 2009 release from Down Under, but "The Loved Ones" took its time making its way to the States, and we'd be damned if we didn't find a spot in the top ten one of these years!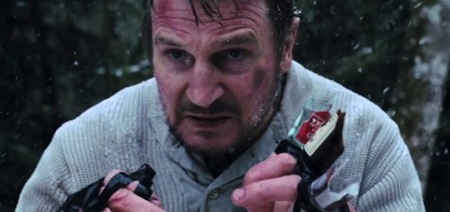 6. The Grey
Total Score: 37, Total Votes: 5/12, Watch It Now!
Finally a film with the balls to solve the age-old debate of who's tougher, Liam Neeson or a pack of wolves.
5. Prometheus
Total Score: 40, Total Votes: 6/12, Watch It Now!
If "Rec 3" is the only sequel on this year's list, than "Prometheus" is the only prequel. Ridley Scott returned to familiar ground after a couple decades off, and turned in a noteworthy (and scary) sci-fi effort.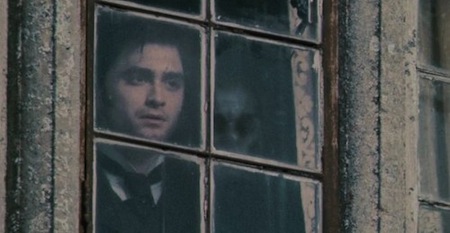 4. The Woman in Black
Total Score: 42, Total Votes: 8/12, Watch It Now!
That noise you hear is all the geezers falling over themselves to declare that "The Woman in Black" is how horror used to be "back in my day!" Well, truth be told, things were pretty damn good back in the day, and so was "The Woman in Black." In our day...
3. ParaNorman
Total Score: 43, Total Votes: 7/12, Watch It Now!
Best cartoon of the year. One of the best horror movies of the year. It's becoming something of a trend for Hollywood to create some fun, family-friendly creature features. We'll take more, please.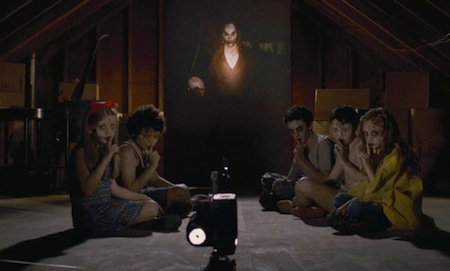 2. Sinister
Total Score: 67, Total Votes: 10/12, Watch It Now!
4 out of 5 BGH Podcasters agree, "Sinister" was the most poopie-pants movie of the year. Drawing favorable comparisons all over the place, how can you not love a movie with a wild-eyed Ethan Hawke and a creeper knowns as BAGHUL!
1. Cabin in the Woods
Total Score: 113, Total Votes: 12/12, Watch It Now!
There's nothing more to say about what Joss Whedon accomplished with "Cabin in the Woods." It was named by every BGH voter, and was the top film for every member of the podcast. Getting that many horror geeks to agree about anything is an accomplishment in and of itself.