Twilight Zone: The Movie (Movie Review)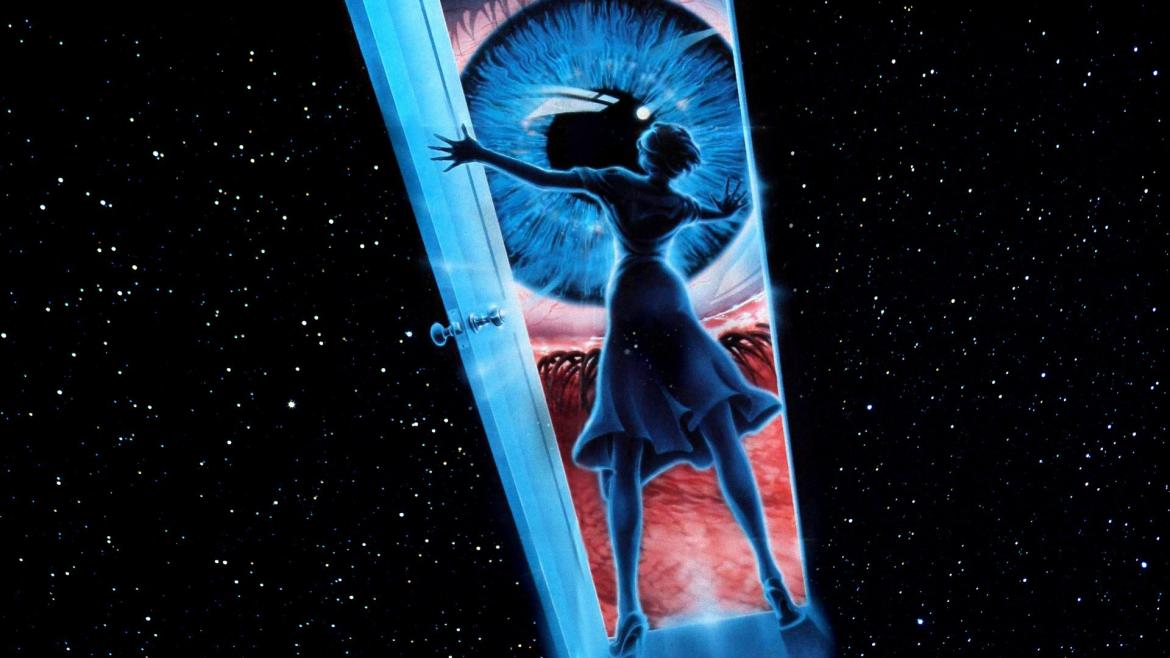 It's difficult to imagine a more iconic or daunting television show to adapt than the Twilight Zone. Rod Sterling's landmark 1959 Sci-Fi/Horror Anthology show is a behemoth, redefining both on screen and in the viewer's imaginations what the genre was capable of. Even now, almost sixty years later it seems to be an entity unto itself, one that nearly every Science Fiction and Horror fan has been influenced by, so much so that to take that concept and repackage it on the big screen nineteen years later would seem to be a fool's errand. That is, unless you choose to bring together four of the greatest directors in the history of the genre. So, in 1983 John Landis, Steven Spielberg, Joe Dante and George Miller came together to give us a new reimagined glimpse into a dimension of both sound and sight and of the mind, one that gripped a generation of film viewers and left an infamously meteoric impact on film history
Twilight Zone: The Movie, like most anthology starts with an introductory story leading into subsequent segments. Except here we are ushered into the world where Dan Aykroyd and Albert Brooks wistfully hum theme songs including the one to the Twilight Zone. You see, here we learn quickly that this is not just a film. It is an homage of a very specific sort. One that except for one instance, unabashedly updates episodes from the show. It seems that even with four of the greatest genre directors of our lifetime in tow, creating an entire unique feature from Rod Sterling's vision seemed impossible. All of this is singled to the audience with a wink and a nod while listening to CCR and just before one of the most terrifying moments of my childhood. Though, if I knew then what I know now, I may have understood that perhaps that is simply the time Dan Aykroyd's real face was captured on camera.
The only unique segment, "A Quality of Mercy" directed by John Landis, tells the story of a man besieged by phantasms of his own prejudice. Though the most frightening aspects of the segment is the knowledge that an act of alleged neglect by Mr. Landis caused Vic Morrow and two illegally hired child actors to perish. Сайт для вызова девушки на дом. Сохрани ссылку чтобы не потерять проститутки Оренбург Выезд, сауна, апартаменты. Шлюхи и путаны в городе Оренбург This single act undoubtedly changed the course of action for Twilight Zone: The Movie. Steven Spielberg abandoned his original more daring concept for the safer, yet still magical "Kick the Can" followed by Joe Dante's strong adaptation of the omnipotent child terror story "It's a Good Life" rounded out by George Miller's rendition of "Nightmare at 20,000 Feet" with a scintillating performance by John Lithgow.
All of the material is strong. The effects are great. The performances, first rate. Yet it doesn't elevates itself because it never shifts into a higher gear. There aren't enough chances taken, and that's a shame with the talent involved.
Still, Twilight Zone: The Movie is a solid, fun anthology film making it the perfect movie to introduce your tween to the genre.