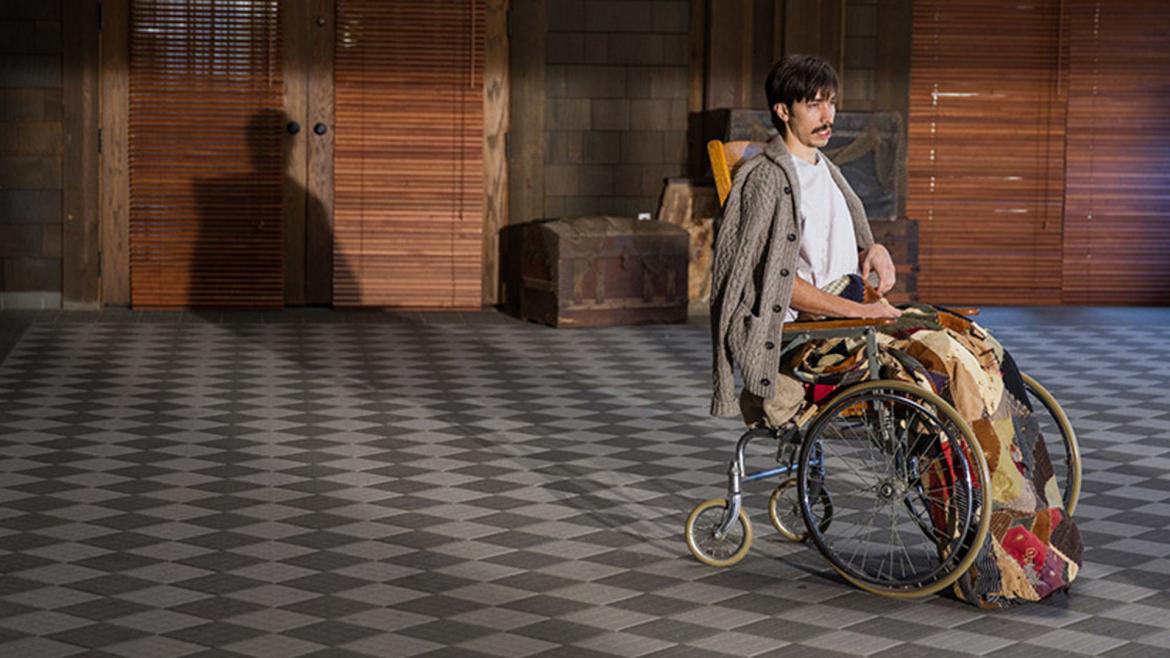 Tusk (Movie Review)
If you would have told me that Kevin Smith (he of Clerks and Smodcast fame) would reinvent himself as one of the better genre film directors after a series of missteps I would have laughed in your face. Yet he has followed up the effective thriller Red State with the shockingly moving full on body horror film Tusk. It's a bizarre movie that admittedly owes a debt to the success of The Human Centipede. Yet Smith reaches for something more than shock for shock's sake, and while the film stumbles with some tonal third act miscues, it's an overall recommend.
Justin Long plays the star of the novelty podcast "The Not See Party" (get it?), where's he's obtained B-level celebrity status as someone who makes fun of the comic misfortunes of others that have been captured on You Tube. After a planned trip to Canada to interview the "Kill Bill Boy" falls through due to the subject's untimely suicide, Long answers an advert he finds over a urinal left by an old sailor that just wants to share his stories.
The old sailor turns out to be Michael Parks, the catalyst behind Smith's comeback as of late. Parks turns out to be off his rocker and an elusive serial killer with a unseemly M.O. of turning his victim into a living walrus, Tusks, flippers and all. It's a ridiculous idea on the surface, but the skill which Parks delivers a yarn with his syrupy drawl while quoting Hemingway and Tennison lures you in before he reveals himself to be a bug eyed lunatic (I'll never in a million years be able to sing "The Itsy Bitsy Spider" to my daughter again) capable of unfathomable atrocities. For his part, Long spends the second half of the film acting almost entirely with his eyes and a series of sobbing grunts and elicits sympathy, where a lesser performance would result in peals of laughter from the crowd. Another surprising turns comes from Haley Joel Osment as Long's long suffering podcast partner who tries to hunt his friend down.
Smith isn't afraid to put those atrocities front and center either. What's striking is just how far he has come as a director from his early work. Known mostly for his humorous dialogue that catered to the 12 year old that resides in each of us, Smith leaves the potty humor behind after establishing Long's character. In its place are sweeping tracking shots that expose the settings isolation, and a long, steady build towards Long's fate as his new body is revealed on hideous part at a time before we shudder at its final grotesque form.
The film stumbles with the appearance of Johnny Depp, who plays a disgraced inspector chasing after Parks' serial killer. Because it's Depp, he's under heavy makeup and affecting a poor Quebec accent. He's supposed to be the comic relief, but he feels so out of place with the straightforward menace of the rest of the film, that he grinds the proceedings to a halt every time he appears. A case in point is the flashback sequence between Depp and Parks which goes on far too long for far too few laughs. If Smith excised the character, Tusk would have been much stronger overall.
As it stands, Tusk is much better than my initial skepticism led me to believe. If Smith can continue his partnership with Parks and continue to evolve his ability to write non-profane dialogue-Parks gets some juicy monologues to work with-he just might find even more success and acclaim in the second act of his career than he did during the View Askew heyday.