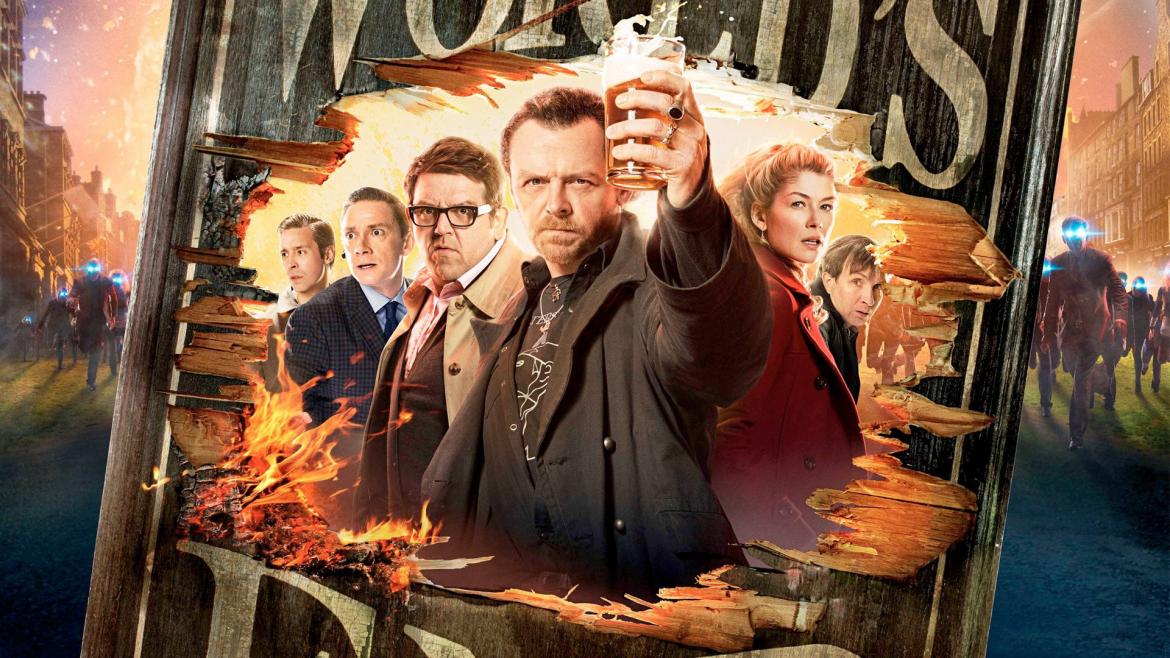 The World's End (Movie Review)
The World's End brings Edgar Wright's "Cornetto Trilogy" (previously including Shaun of the Dead and Hot Fuzz) to a fitting close. The film sees a group of friends reuniting to complete a pub crawl from 20 years earlier only to drawn into an otherworldly plot that sees them way out of their drunken depth.
The World's End is perhaps the most layered film in this unofficial trilogy, and it's difficult not to discuss it in the context of the three films as a whole. Wright has managed to inject an impressive amount of depth into all three films, but while the genre send up nature of the first two films carried much of their weight, here Wright and his cast definitely seem to be more outright contemplative. It's hard to ignore the fact that Gary King's (Simon Pegg) desire to go back for one more round at a time that could already be considered too late (as many actual sequels usually are) could be seen to mirror Wright's desire to finish out this threesome of films nine years after Shaun of the Dead was released. While the other two films were about man children learning more or less how to function as adults The World's End sees a group of men struggling with the idea of having slipped into adulthood years ago to varying degrees of success and happiness.
While there's much to love about the exploration of how to age gracefully that the film presents, and it's still got plenty of Wright's madcap humor, there is the potential here to come away feeling that the film doesn't quite hit the same highs that the previous films did. There are plenty of standout moments, however, and very few of them rely on callbacks to work. The films also does a stellar job of making use of its entire ensemble cast. Wright has always managed to give his supporting casts moments to shine, but The World's End definitely feels less like the "Simon Pegg and Nick Frost Show" and more like everyone firing on all cylinders.
As usual, Wright does make the most out of the genre trappings that he's chosen to put on display here. Not only is the film a wonderful bit of 1950s style scifi, but there's some wonderful action here that's in a more modern vein. The fight scene at The Beehive (the 9th pub) is particularly great, looking like it came directly out of The Matrix (or one of the numerous kung fu films that those movies took their style cues from).
There's a catharsis here that was by all rights called for and necessary to close out Wright's "trilogy." Here he's really managed to figure out how to tug at the heart strings, in addition to coming up with creative and hilarious forms of dismemberment.