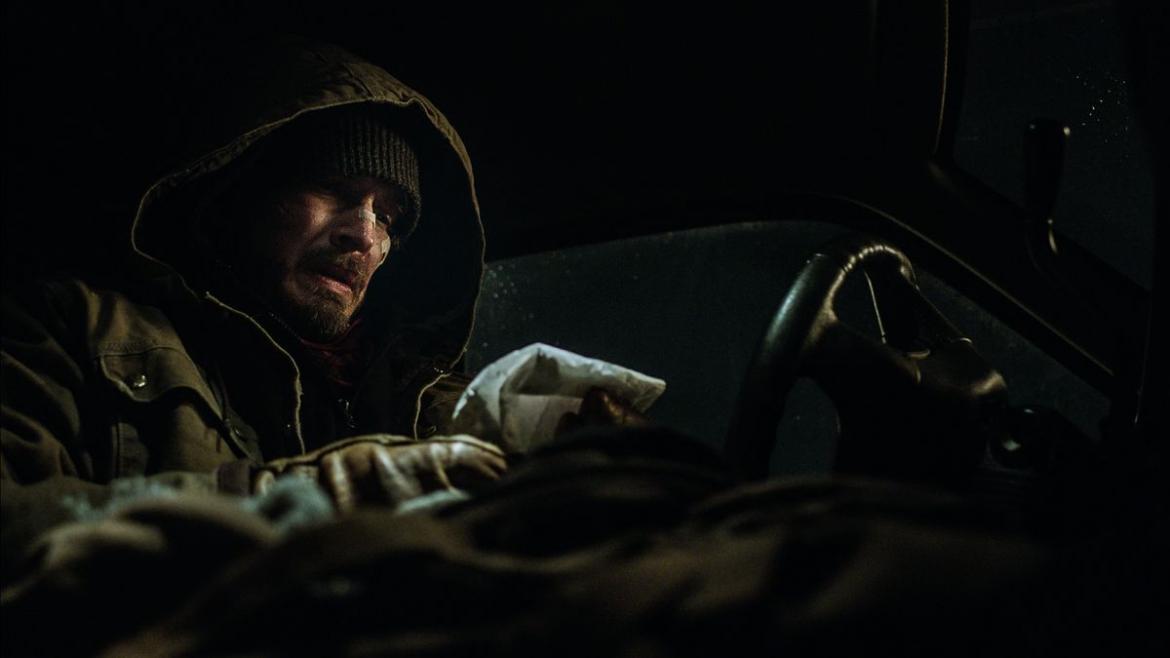 The Unseen (Fantasia Film Fest) (Movie Review)
Maybe it's just me, but most of the horror genre's best efforts as of late seem to be coming from first timers. Maybe it's just that the field is congested with first timers that the sheer amount is bound to trip into something great. Geoff Redknap isn't new to the industry, having an impressive background in makeup effects, but The Unseen marks his first time in the director's chair--and what a first impression it is.
The tale of 'the invisible man' is certainly not a new concept, but Redknap's approach is perhaps as unconventional and surprisingly effective as any we've seen in recent memory. A subtle but absorbing performance from Aden Young anchors the film. Young plays, Bob, an abrasive--once promising--NHL prospect that now lives a quiet life working at a factory with his one big secret--he's slowly becoming invisible. When his ex, Darlene (Camille Sullivan), calls up looking for help with their defiant teenage daughter, Eva (Julia Sarah Stone), Bob sees it as a chance to reconnect before he disappears for good. However, shortly after he gets there Eva goes missing and it's up to Bob to use his fighter instinct to find her before it's too late.
The Unseen finds ways to be slightly more complex than it seems on the surface. There are subplots involving Bob being a mule for black market organs and drugs for a local dealer, a seedy history between him and his own father, not to mention the side effects of becoming invisible. The process seemingly takes its toll, appearing more like a terminal illness than your common "oh my insides are gone" attitude. Caring for wounds becomes a chore and god forbid you let the wrong person get wind of your condition. Young shoulders the responsibility of keeping this all grounded and compelling, while the supporting cast does a great job at keeping the winder under his sails.
Visually Redknap's background allows him to deliver a polished film that's gritty exactly when it needs to be. However, it's the special effects that shine. The glimpses of Bob and his slowly disappearing body are nothing short of horrific--often appearing like he's been the victim of a savage animal attack or that his body is in an advanced stage of rot. As more and more of Bob goes missing the more impressive the effects get. Where the first time director stumbles a bit is not venturing further into the genre territory. Focusing on the story's more tender aspects is admirable, but Redknap still had room to explore Bob and his family's mystery to a more satisfying degree.
It's doubtful that The Unseen will light up theater marquees on a large scale, but it is precisely the type of film indie film lovers seek out. If not at special engagements at your local arthouse theater than on demand or later on DVD where it could see a cult following. Regardless of how you see it The Unseen certainly does not deserve to disappear in film limbo. Redknap's feature debut is uncommonly affecting and dazzlingly unconventional.
Screened as part of the 2016 Fantasia Film Festival.