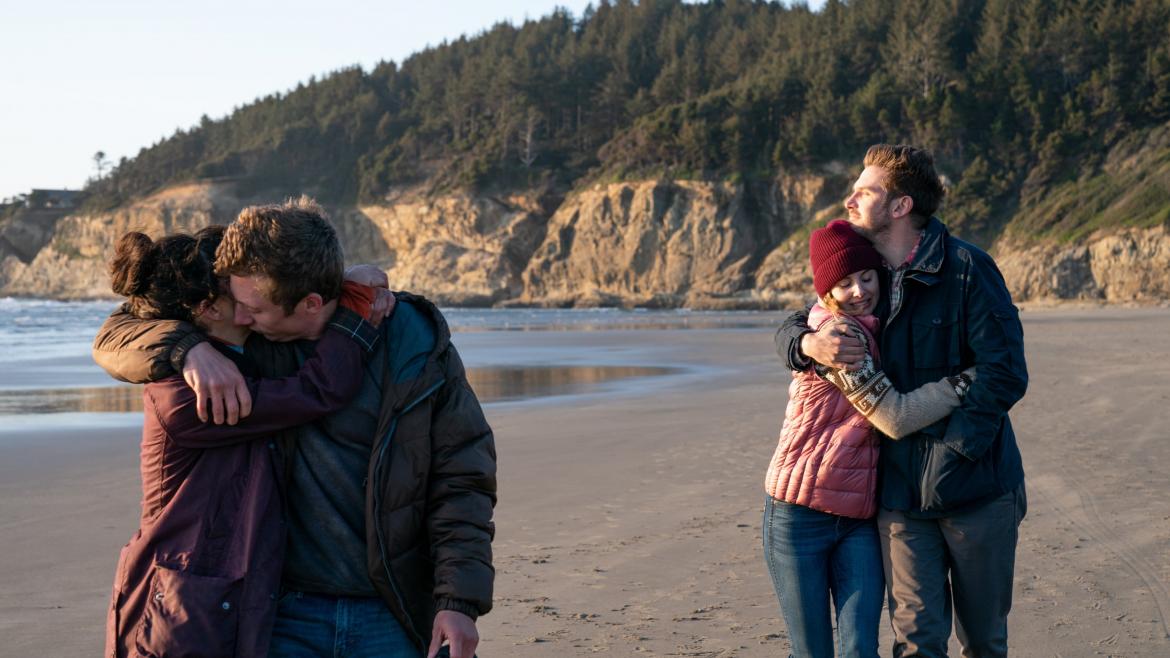 The Rental (Movie Review)
Of the Brothers Franco, Dave may be best known for his comedic acting prowess in the Jump Street series, Neighbors, and The Disaster Artist. Less so is he renowned for his dark and mysterious side which he has tapped into for his feature directorial debut, The Rental.
Dan Stevens stars as Charlie. He and his business partner Mina (Sheila Vand) have just secured seed money for their joint venture and to celebrate they decide to AirBnB a luxurious coastal house. Charlie and Mina are accompanied by Charlie's wife Michelle (Allison Brie) and Mina's boyfriend Josh (Jeremy Allen White) who also happens to be Charlie's younger brother. The planned retreat is soured early on when the property's caretaker Taylor (Toby Huss) exhibits some racist behavior toward Mina. Before long the celebratory weekend proves to be a doomed endeavor as internal and external threats loom.

With minimal locations and a small cast, The Rental plays out like a bottle film. Yet the idea behind its premise has wider implications. The script is also penned by Franco alongside Joe Swanberg and Mike Demski. The trio work hard to set up elements which are made to distract you from its endgame and for the most part they are successful in crafting convincing red herrings. But despite some clever misdirection the project is deflating to mind and soul.

The Rental is a nihilistic approach to a potentially horrifying reality, but it's also one we've seen before. When at first the film feels like a fresh approach it quickly devolves into little more than a genre exercise. Perhaps counterintuitively, one of The Rental's flaws is that the cast lead by Stevens and Brie suggests aspirations larger than what the movie actually is, leaving it feeling a tad pointless in the end. One can't shake the want for the film to embrace larger ambitions given how rushed and choppy the last act feels.

Stylistically, Franco succeeds in creating an atmosphere of dread and tension with just enough humor to keep you on the hook. The actors turn in solid performances with Franco's intuitive and subtle direction coaxing nuanced dynamics that help the film work in spite of its well traveled concept. (Brie's character in particular has a second act streak of some welcome comic relief). Focusing heavily on character development opens the audience up for the hefty use of misdirection. Each new development heightens the tension and deepens the intrigue. The slow decay of the bonds between these characters remains the key focus throughout as the antagonistic forces close in with designs unknown.

The Rental could use some tidying up but it has more than enough promise to give Franco the nod as a director to watch. Despite its flaws, what matters is that this is a film that's sure to make people rethink their AirBnB plans for their next impromptu getaway.