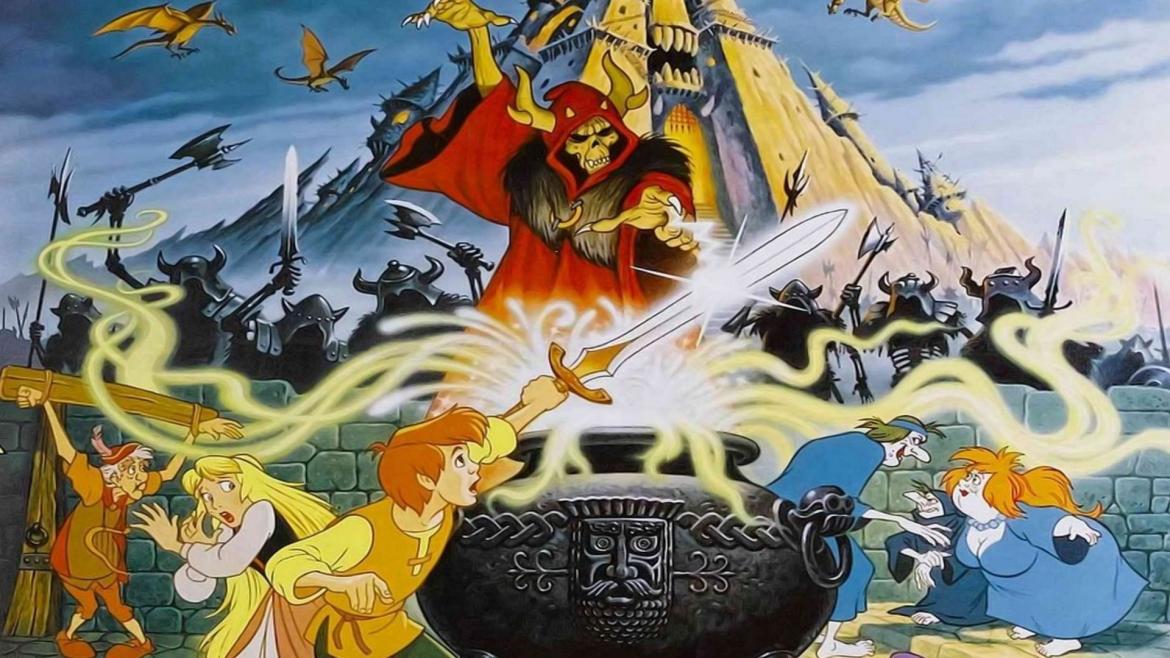 The Black Cauldron (Movie Review)
Nostalgia is a potent drug. Nothing else on earth can twist your perception in your most informative years, leaving you changed for the remainder of our moments on this earth than an erroneously appraised film. In youth, we gleefully absorb media, unshackled and free from the tethered bitterness earned from a lifetime of wearying, pitifully executed, eye-rolling tropes. What can I say—kids are fucking stupid.
Released in 1985 and based on the The Chronicles of Prydan series by Lloyd Alexander, The Black Cauldron was Disney's attempt to do something a little edgier and more adult and for the first time with a PG rating for one of its animated films.
It tells the story of a pig farmer Taran, his desire to be free from the evil, crushing oppression of The Horned King. In tow with his magical, precognitive swine Hen Wen he encounters friends and foes alike as they seek to reclaim their freedom from the oppressive and wicked Horned King.
When I saw The Black Cauldron for the first time, I was six years old and it had just been released in theaters. Furthermore, I was about a year into playing Dungeons and Dragons already, so I was primed for this sort of thing. My fat kid heart was read to be overflowed with goblins and monsters and weird, but heroic compatriots on a dangerous and awe-inspiring quest for good. This was right up my alley.
So, I began in earnest to revisit this film as something maybe my children would be interested in watching. Unfortunately, the one thing nostalgia often can't mask is the disappointment of old age. Very little magic and wonder is found in The Black Cauldron. What IS here is one of the films filled to the brim with annoying clichés and insufferable characters. Gurgi the monkey-man, trickster friend is as insufferable as one might imagine in a film like this. Fflweddur Fflam as the cowardly, bard is little more than an incessantly repeated joke.
The one saving grace is The Horned King. As terrifying, unrelenting, brutal and domineeringly played by the late, great John Hurt as one might remember. He is a villainous character as stunningly conceived for animated film as The Evil Queen in Snow White. His antler horns and skeletal grinning teeth, partnered with the perilous booming voice is so effective it changes the entire dynamic of the film.
If there is at all a reason to watch this film, it is to behold its antagonist. But, even the greatness of The Horned King makes the rest of the film seem dull and tiresome in comparison. For children and adults who aren't primed for route fantasy adventures will likely just find it boring.