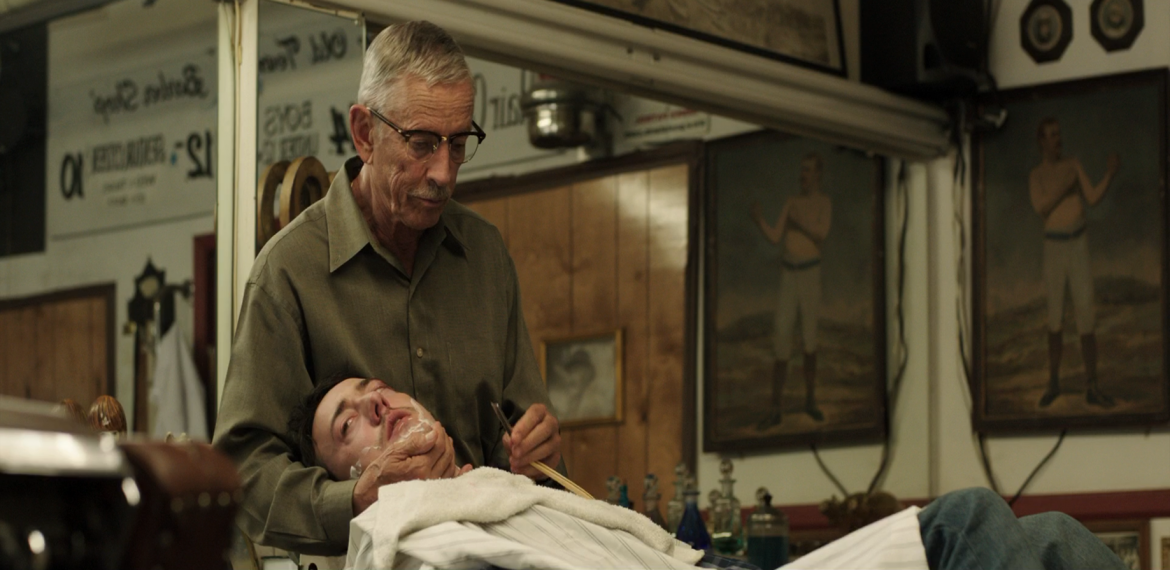 The Barber (Movie Review)
There are movies that you stumble upon that are well acted, decently written and great to waste some time on – even if they aren't really anything special. The Barber is one of those movies.
Setting out to solve the case involving an elusive serial killer that drove his father to commit suicide, John (Chris Koy) begins stalking a small town barber who he believes is the suspect. After confronting Eugene (Scott Glenn) and assaulting him – John is taken to the local police station and interrogated. Though he does not reveal his true intentions, John is released on Eugene's refusal to press charges. Eugene admittedly refuses to acknowledge who John thinks he is at first, but once John attacks an acquaintance of his, he decides to take him under his wing. As the two men become fast friends, Eugene begins to open up and divulge obtuse secrets to murderous success. Pushed to challenge Eugene's actual success and to really solidify his suspicions, John finds he has pushed himself to his own limits.
The Barber illustrates a plot we've seen several times before, the young student looking for a mentor in the ways of blood and violence. However, there's a pivotal moment in the film where the plot could have taken a very interesting and clever turn – unfortunately director Basel Owies in his freshman feature film debut, just trucks past it without any hesitation. The performances of Glenn, Koy and even their supporting actors are well delivered and solid. The cinematography is moody and sullen, giving further depth to the plot - relying on the cat and mouse game of John and Eugene rather than the violence and gore of the murders.
The Barber has several opportunities to impress and while it never falls flat – it does fall short.