Porno (Fantasia Festival 2019) (Movie Review)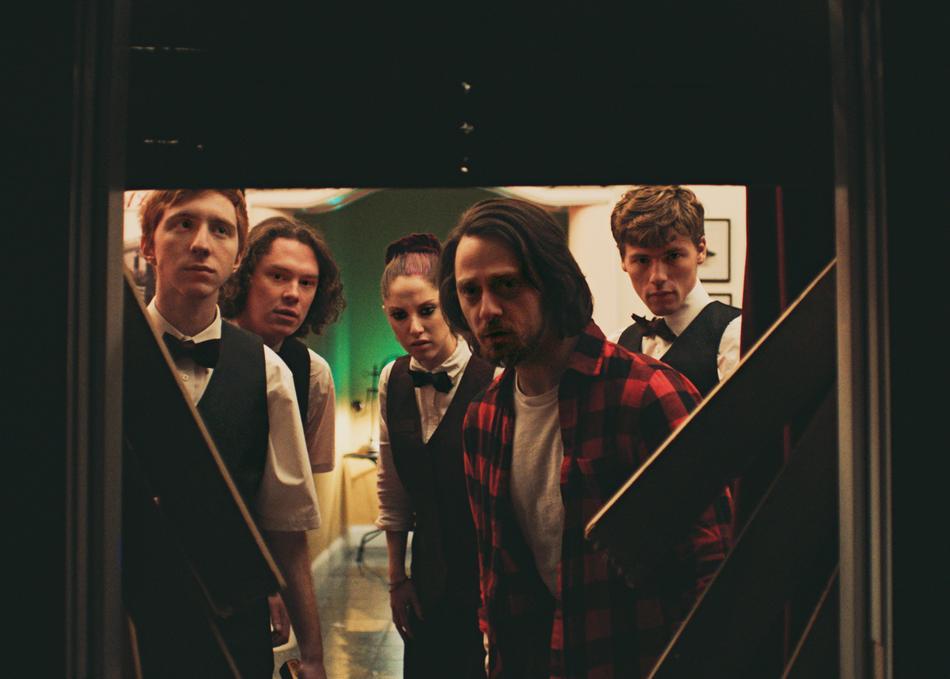 Taboos are canon fodder in the horror genre and pornography is no stranger to filmmakers looking to shock audiences and make them wriggle in their seats. Few specifically challenge the idea of what constitutes pornography and while Keola Racela's Porno doesn't bring that challenge to fruition, it does at least offer some trashy teen horror fun.
Racela's film is set in a predominantly Christian community where a handful of teens work at a theater run by a very religious owner. After their weekend shift is over they are granted permission to stay behind to watch a film of their choice. A bizarre encounter with a deranged patron leads them into the basement where the group find a mysterious, dusty reel of film. Their temptation gets the best of them and as they are watching the alluring and violent imagery on screen, the film unleashes a succubus trapped within who plans to seduce and kill each of the employees to steal their souls.
From a distance Racela's film looks to just be checking the boxes of horror conventions but by setting Porno in a strict Christian town, Racela invites some interesting parallels. Yes, we are hitting the typical horror landmarks of blood, booze, and boobs, but from the perspective of characters who are conditioned to reject the taboo even while it's tempting. Each character brings their own baggage to challenge their Christian beliefs and each is used mostly as a way of showing the seduction of that character. The major exception is Ricky (Glenn Scott) who we learn has recently returned from a camp to "cure" his homosexuality. Ricky's arc has the potential to be the most interesting; he disdains his coworkers for rejecting and judging his orientation while he comes to embrace his identity. However, his sexuality is used for various comedic beats which feels conflicting while also leading to a particularly uncomfortable "exploded nuts" scene.
While the title of Porno suggests the employees are subjected to something sexually explicit, it's more likely a reference to any stimulus used to titillate an audience. More specifically, in the world of the film, the title may be a reference to any suggestive material that poisons a "pure" mind. There's nothing particularly sexy or extreme about the found film that unleashes the succubus, but the young minds see boobs and violence and they become entranced. Meanwhile the succubus, often taking the form of the birthday suited gal from the film, uses her feminine form and the promise of vice to lure the young men. There's quite the pool of potential in all the film's various elements, but none are fleshed out in a meaningful way. Fortuantely, the film's tongue-in-cheek sense of humor helps float the project.
Ultimately, as a silly teen horror flick Porno plays it a bit too safe for a majority of its runtime, while never going all the way to please the midnight movie crowd. There's just enough gore and cheese to adequately satisfy most genre buffs, but in the end Porno just doesn't do things that the other horror movies will.
Screened as part of The Fantasia International Film Festival 2019.