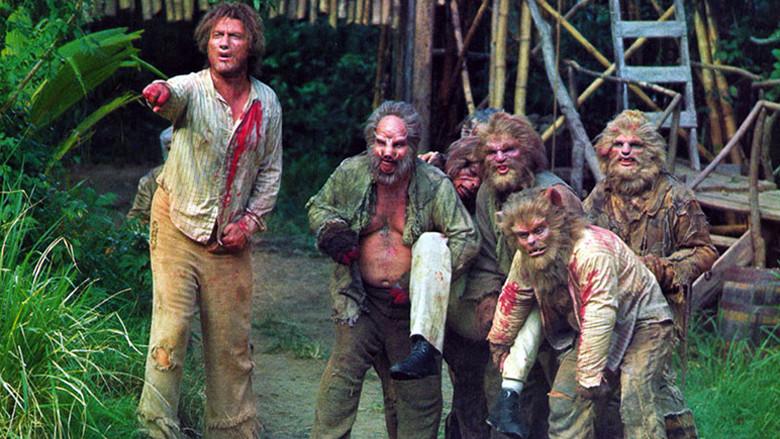 Lost Soul: The Doomed Journey of Richard Stanley's Island of Dr. Moreau (Movie Review)
It's somewhat of a miracle when good or great movies are made; there are so many moving parts and people involved in film production, and any breakdown along the way can ruin the whole thing, that even the greatest of filmmakers have a clunker from time to time. Throw an inexperienced director, legendary actors engaging in sabotage, tropical storms, and the smallest diva in the world into the mix, and your movie is bound to have problems.

Lost Soul: The Doomed Journey of Richard Stanley's Island of Dr. Moreau joins the list of troubled film documentaries like Hearts of Darkness, about the making of Apocalypse Now, and Lost in La Mancha, which covers Terry Gilliam's failed attempt to bring a Don Quixote movie to the big screen. Lost Soul, featuring interviews with Stanley himself and many members of the cast and crew, is sometimes funny, sometimes sad, often enlightening, and always entertaining.

South African director Richard Stanley received a lot of buzz in the early 90s with his indie sci-fi/horror flicks Hardware (1990) and Dust Devil (1992). Based on the relative success of those films, New Line tapped Stanley to direct a new adaptation of H.G. Wells' classic novel The Island of Dr. Moreau. Though a larger project than anything Stanley had previously attempted, the budget was still modest by Hollywood standards.

Somewhere along the way, the producers got Marlon Brando interested in the picture (and later, Val Kilmer), which immediately caused the budget to balloon. Once Brando was involved, the studio wanted to dump Stanley, hoping to secure Roman Polanski, but Brando took a liking to the young filmmaker and demanded that he stay on board. This became very much a mixed blessing for Stanley.

After the cast and crew got on location, a series terrible of events derailed Stanley's efforts of his dream of creating a new science fiction masterpiece. Unlike the slick production videos we get as Blu-Ray special features, Lost Soul shows what making a movie can really be like. Facing serious family turmoil, Brando didn't show up on set for weeks. A tropical storm destroyed sets, forcing filming to head indoors without a star. Once Brando finally arrived, things only got worse.

The film legend exhibited lots of strange behavior, painting himself white and demanding to wear an ice bucket on his head in some scenes. Co-star Fairuza Balk (of The Craft fame) shares a hilarious story of an attempt to discuss character motivation with Brando. His response was that he hadn't read the script, and he assured her that they could do whatever they wanted and still get paid.

One of the extras on the film was Nelson De Le Rosa, the smallest man in the world. Brando became instantly attached to him, and requested that he dress like him and be featured as his sidekick (which may have been an influence on 'mini-me' in the Austin Powers series). Nelson latched on to Brando, adopting his diva tendencies.

Attempts at making anything resembling a coherent motion picture continued to unravel, and Stanley was eventually removed from the project. That's when things really got interesting on the set of Dr. Moreau, and coverage of this period is the point at which Lost Soul really hits its stride, outlining the ever increasing insanity of cast and crew alike. Looking back after nearly twenty years, those who chose to be interviewed for the documentary seem more than happy to let the viewer in on all of the bizarre things they experienced.

Lost Soul ranks among the 'best behind the scenes of the movie business' documentaries. Though The Island of Dr. Moreau is a movie most of the people involved wish they had never heard of, listening to their tales of everything that went wrong is highly entertaining. Whether you love, hate, or are indifferent to the movie Richard Stanley tried to make, be sure to check out this doc.