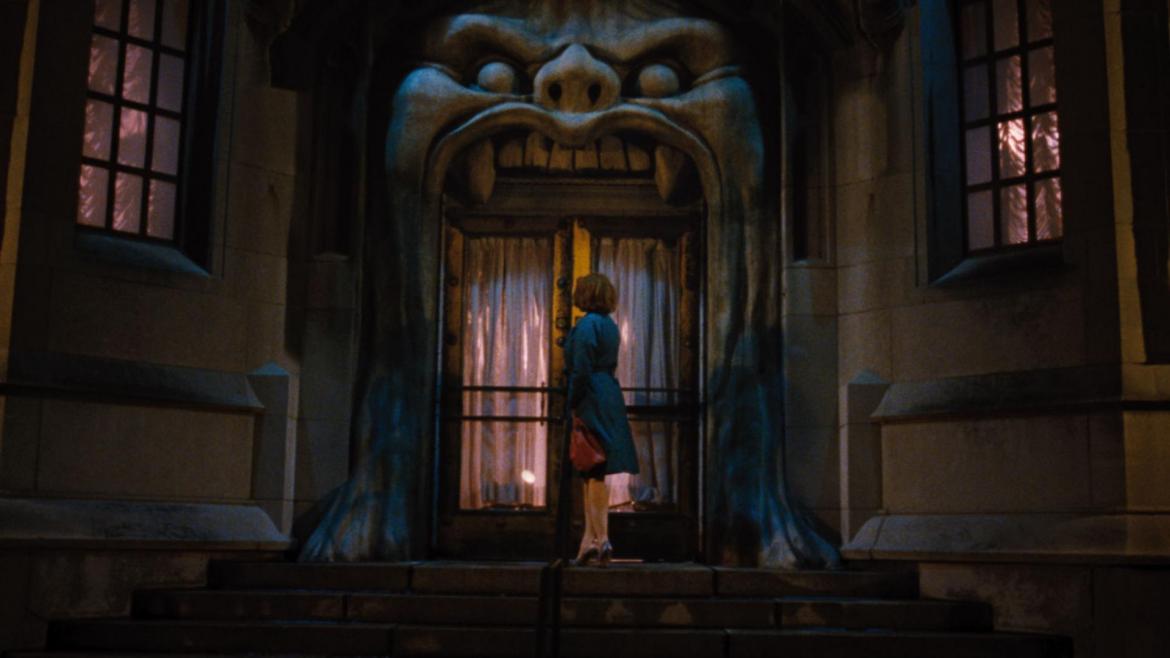 Lost River (Movie Review)
In the current state of things, it seems that horror films have started to shift their focus less on the aftermath of devastation in post apocalyptic scenarios and more towards the very tangible and gripping terror of the road that leads there. Set in a fictional representation of Detroit, Lost River revolves around the struggle of one lower class, single parent family and their fight for survival against very real and dangerous adversaries.
Billy (Christina Hendricks, Drive) is a single mother who is failing at making ends meet. Grasping at her last straw, she visits the bank to discuss the loan she is months behind on with aloof banker Dave, (Ben Mendelson, "Bloodline") who offers her little consolation besides a cryptic business card referencing a mysterious job. While Billy struggles with finding a solution to her family's debt, her eldest son Bones (Iain De Caestecker, "Agents of S.H.I.E.L.D") can only be concerned with looting houses in search of materials to sell to fund the building of his car; it being his way out of Lost River. While Bones and his only friend Rat (Saoirse Ronan, Hanna) fall into the crosshairs of the self proclaimed eccentric and violent slum king, Bully (Matt Smith, "Doctor Who"), Billy finds herself taking a job at an underground fetish club that thinks of itself as a modern day Theatre Grand Guignol, run by the skeez himself, Dave. As their lives swirl further down the drain, Bones is told of a curse that has engulfed Lost River and sets out to save his family and finally end their suffering.
Knowing that the film is the directorial/writing debut of Ryan Gosling probably allows for two types of reactions: intrigue or ridicule, both of which are relatively justified. Oozing with the influences of his own indie acting career, Gosling provides a dark fairy tale that with some solid editing of the narrative would have been approved of by The Grimms themselves. The Lynchian influence is heavy throughout the film, while salting itself with nods to numerous other stylistic and appreciative of the bizarre directors such as Harmony Korine, Derek Cianfrance, and Nicolas Winding Refn. Despite the lack of solid dialogue, other than foreboding and cryptic one-liners from even more random characters, the film is beautifully shot and strangely enveloping. However, even though it's stacked with A-List actors, the film does not use them to their fullest abilities. It seems as though the empty-vessel-like feeling of the main characters seem to allow for a deep personalization of hopelessness and nihilism. No actor in the film represents this quality more than Ben Mendelson, perhaps because that may be what his actual personality is like. Cinematically, the Lost River is absolutely gorgeous and owes that to Benoit Debie (Spring Breakers and Irreversible) who provides numerous harrowing vignettes throughout.
Overall, Lost River is worth the time it takes to view it and definitely warrants a few additional visits. If Ryan Gosling could use this film as a building block to really pay homage to the greats he gives credit to at the end of the film, we can look forward to enjoying a more thoroughly terrifying and haunting cinematic jaunt.