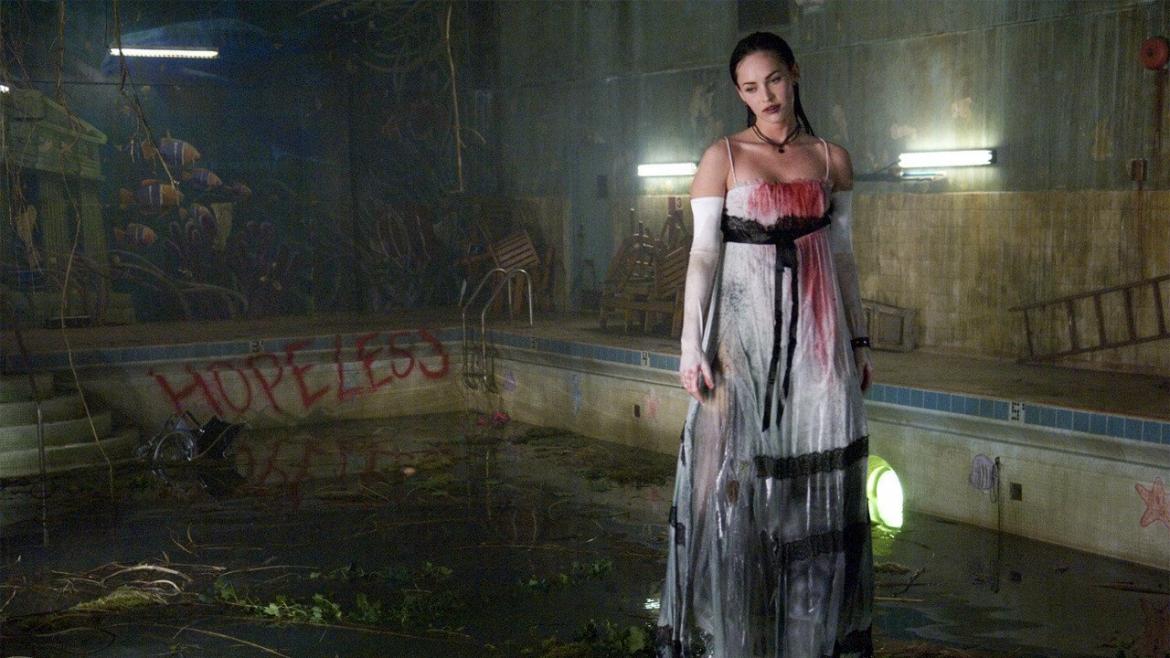 Jennifer's Body (Movie Review)
If horror feels at home anywhere in the tangible world, it would probably be high school. Already a tumultuous place, ripe with raging hormones, suppressed emotions and damaging naivety, high school becomes the perfect setting for a horror film when anything unnatural or paranormal is added to the mix.
Jennifer's Body is retold in a continued flash back of once bookish and meek teenager, Needy (Amanda Seyfried, Mean Girls) who is now being held in solidary confinement at a mental institution for violent and mental outbursts. Needy and her unlikely best friend since childhood, cheerleader and teenage sex goddess, Jennifer (Megan Fox, Transformers) winds up an indie rock show one night where the venue mysteriously and fatally catches fire. Though Needy, Jennifer and the band make it out alive, several others in attendance do not. Deciding to accept their flattery, Jennifer rides off with the band to hang out, despite Needy's very vocal disapproval. Over the next few days, Jennifer becomes increasingly manic and sickly, often randomly appearing drenched in blood or morose and gaunt. Needy, concerned for her friend, eventually confronts Jennifer and soon understands her predicament. As more male students start disappearing and Jennifer becomes increasingly violent and sexualized, Needy must take matters into her own hands to save her boyfriend from her once best friend.
Slated at the high school to college age audience, Jennifer's Body appears to just be gory romp down the sexy lady-monster lane utilizing attractive talking head actresses. However, there's a bit more to it than what's expected. Though the film completely lacks in actual scares or terror, the creepiness lingers throughout and even holds it own through the cheesiest of scenes. Trying it's best to reflect other female-centric films like Carrie, Teeth or "Ginger Snaps, Jennifer's Body struggles with its premise of a budding teenager accepting her sexual needs and acting on them with complete acceptance and the fact that at it's core, suppose to be a monster movie. Despite the flaws and over the top precocious teenage banter, the film is fun to watch and at least visually interesting, due to screenwriter Diablo Cody (Juno) and director Karyn Kusama (Girl Fight, Aeon Flux) creative collaboration. Whether you decide to turn in to appreciate the attractive visuals or you're looking for the female empowerment through blood, guts and gore – Jennifer's Body delivers on both. Just don't expect any awards for either.