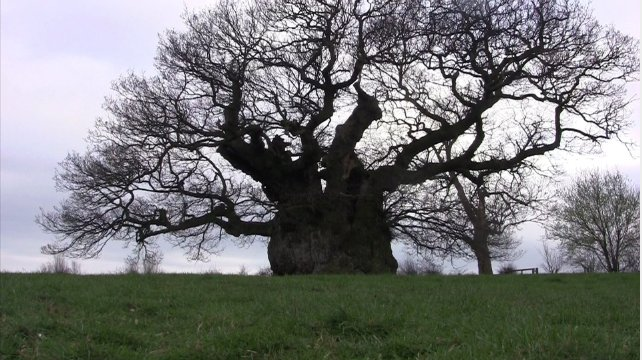 Hollow (Movie Review)
Certain films succeed almost entirely because of plot devices, singular performances, concepts, or settings. Others fail because of one missing piece to that same puzzle. Unfortunately in the case of "Hollow", it fails despite having a setting so engrossing that it distracts you of the film's pitfalls for nearly three quarters of the film.
We view the film from the perspective of James (Sam Stockman), for the most part, and are witness to his slow descent into madness. He ardently attempts to woo Emma (Emily Plumtree) back into his arms through his insidious inclusion of Lynne (Jessica Ellerby) on the trip to seduce Emma's fiance Scott (Matt Stokoe). The 'friends' are on holiday in the remote village of Dunwich, England. These friends have a checkered past together and soon realize that belief in a myth can quickly materialize into reality as old tensions begin to consume them. Emma & Scott are hoping to enjoy a vacation before they take their wedding vows. While James & Lynne seem to be holding out hope their former flames will reciprocate their unrequited love. The week escalates as Emma dives into the town's gruesome history of young lovers committing suicide together by hanging themselves in a gigantic ominous tree.
James' manipulative scheme and mental breakdown are the driving force of the action; but the star of the show in "Hollow" is the setting. The village of Dunwich in Suffolk, England provides a wonderful backdrop to stage a mysterious horror film. An old mansion, classical gothic church, menacing cliffs, misty graveyard, destroyed castle and the omnipresent tree add more production value than the film deserves. A good comparison is the film "Hot Fuzz" with its gothic architecture and dilapidated castle. These settings give "Hollow" a scale and sense of wonderment that it unfortunately fails to capitalize on. In fact they drop the ball so much the final act occurs literally inside an SUV; palpable anger replaces any sense of awe previously felt.
The performances here are one thing that can't be wholly condemned. Emma, while annoying, comes across as earnest and caring towards her boyfriend Scott and his obvious past indiscretions. While Scott and Lynne have wonderful chemistry that create a seemingly inescapable love triangle. James is relegated to the background, but only by his own choice. His machinations to win the heart of Emma are reasonably thought out, but completely misguided. Once things begin to go south, his previously mentioned psychosis takes over.
The narrative doesn't do the performers any favors though. It's weak and poorly structured. Too often are there sequences where a character's motivation for an action are completely unprovoked and against the nature previously established. This could be traced back to the evil presence in the town of course, but exposition scenes involving the history or curse are mishandled and uninformative. Couple these with a finale that was so clearly written backwards to get to a 'single image' and it grinds the film to a blistering halt just as it should be ramping up.
The average performances, loose concept of plot, and terrible pacing lead this movie into a complete train wreck. This location needs to be mined again for a better horror film, and showcased in all its malevolent glory.