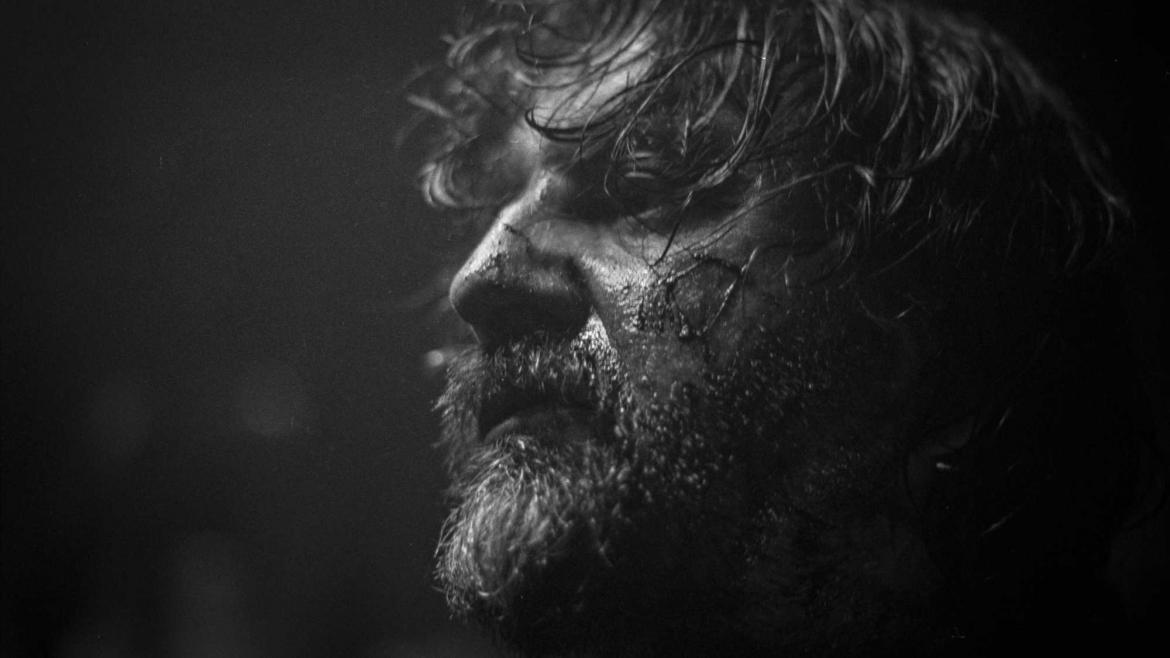 Hard to Be a God (Movie Review)
The brilliance of Hard to Be a God is weighted down with disclaimers: it's disgusting, extremely hard to follow, and torturously long--three hours if you don't pause it repeatedly, which you probably will. But if you can stomach it, this absorbing and staggeringly original movie may be the cinematic event of your year.
On an unnamed planet where terroristic anti-intellectual zealots have prevented civilization from progressing beyond the middle ages, scientists from Earth live in secrecy, observing its violent and vile culture and struggling to cautiously intervene despite their vows never to interfere. One of these is Don Rumata (the mindblowingly great Leonid Yarmolnik), who tells villagers he is descended from the God Goran and rules the region of Arkanar like a king. After a local doctor and valuable ally named Bubakh is kidnapped, Don Rumata sets off to find him, witnessing over and over the unspeakable bleakness of the planet's everyday life.
Don Rumata's search through what is essentially one giant open manure pit with a few disparate villages erected throughout comprises much of the plot of Hard to Be a God, giving director Aleksei German plenty of opportunities to film characters living in squalid mudholes, spitting up mucus, shitting, and killing each other in the most barbaric ways imaginable. Anyone waiting for a moment of beauty or hope will finish the movie beside themselves with disappointment; if anything offsets the horribleness of existence here, it's Don Rumata's morbid and ironic humor, but even that feels permanently darkened by years of disillusionment and madness.
It's impossible not to talk about how obsessively filthy Hard to Be a God is (some of it is seriously unprintable), but what's most noteworthy is the otherworldly visual style. German spent years making what would be his final film, and every shot is a marvel of detailed, if revolting, set design and superb photography. He favors long takes and deep focus medium shots, but he completely rewrites the conventions of composition, repeatedly shoving props and characters into the extreme foreground while allowing the story to spill out of the frame or spread far into the background. It's hard to come up with an exact point of reference--for a recent example, imagine the celebrated guitar-playing scene in The Hateful Eight mixed with that time John McCain walked in front of a teleprompter, but shot in the beautiful black and white of vintage Orson Welles.
For a story that spends three hours taking on nothing less than civilization and human nature, it's tempting to look for a "message," but I'm not really sure there is one, or at least not an easy one. Yes, we could flatter ourselves and read Hard to Be a God as an extreme, Russian rendition of Mike Judge's sycophantic Idiocracy (which praised audiences for feeling smart enough to enjoy it) but after watching German pay so much attention to children scavenging shit-smeared corpses on a battlefield, I don't think he's anywhere near that nice. By the movie's end, nearly everyone is dead, and those who aren't are hopeless in defeat. Either way, they're all smeared in blood and human waste.
Hard to Be a God is an unmistakable masterpiece of cinema; it's possible that it's also the most despairingly democratic movie ever made.