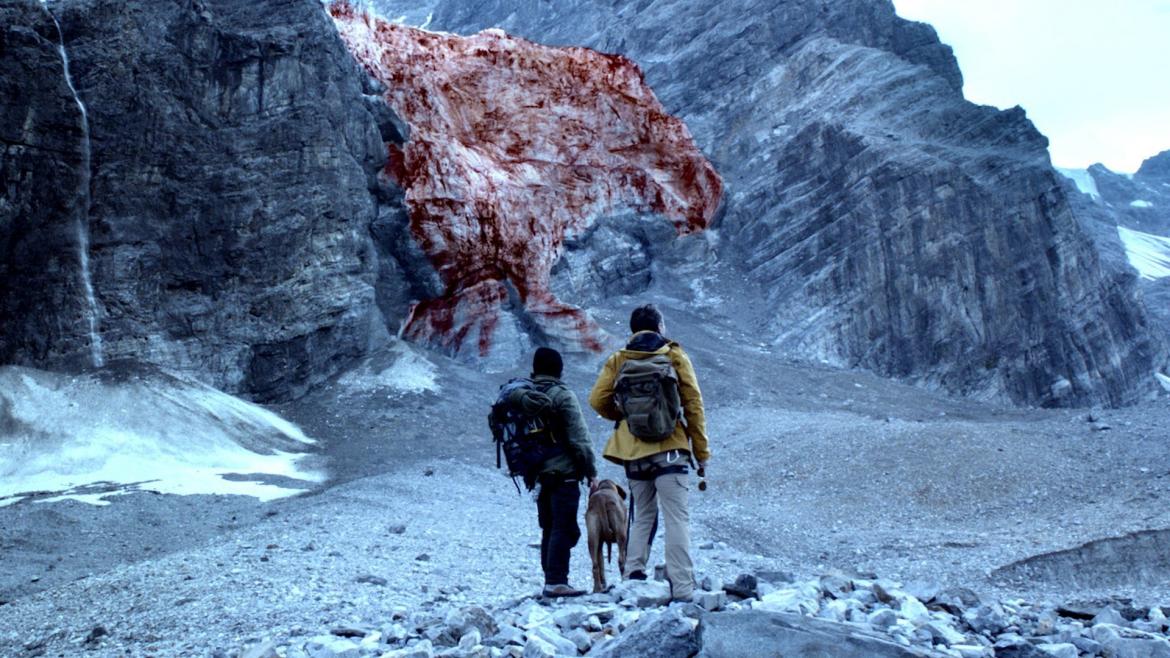 Blood Glacier (Movie Review)
They say that you shouldn't judge a book by its cover, but how can you resist judging a film named Blood Glacier by its ridiculous name? Any sort of promotional material you find delivers on the promise of the name, depicting a glacier...with blood on it. It's hard to resist the temptation to find out what this crimson ice flow is all about, and thankfully it turns out that the title of the film is just one big, bloody, icy red herring.
Blood Glacier, a low budget creature feature from Austrian director Marvin Kren, chronicles the experiences of a group of scientists investegating global warming in the Alps. When they discover that the glacier that they're studying is in fact covered a red, blood like substance, their curiosity is piqued. Soon, their curiosity turns to horror when they realize that whatever that red stuff is in the mountains is turning the nearby fauna into The Thing-ian hybrid mutants with a taste for blood. There is some additional heft added to the plot when our main protaginst, Janek (Gerhard Liebmann), discovers that his ex is in the area and at risk of being caught in the wake of the mutant madness.
The name of this film leads you to believe that you'll be seeing a lot of a bloody glacier. Thankfully, that is not the case. Blood Glacier is instead a movie about how relationships hold up under the pressure of being under siege by frightening hybrids. Perhaps a more accurate title would have been What the Hell is That Goat-Fly-Fox-Monster, but that probably wouldn't have fit as well on the poster. While this film will likely be remembered for being an ersatz Austrian remake of The Thing, it should be noted that there is an advanced degree of character development present in this film that is absent from it's Netflix-fodder bretheren. It's hard as an American reviewer to critique the performance from simply reading subtitles, but I do know that I could watch these particularly loud Germanic folk scream at each other and run huge drills through oversized mutant flies all day.
The sort of person that persues Blood Glacier on the title alone is just the sort of person that's fully equipped to enjoy its spoils. It's hilarious in its earnestness, lovable for its technical shortcomings, and a whole lot of fun. Netflix is full of Blood Glacier's, but THE Blood Glacier is both good enough and bad enough to be worth a watch.