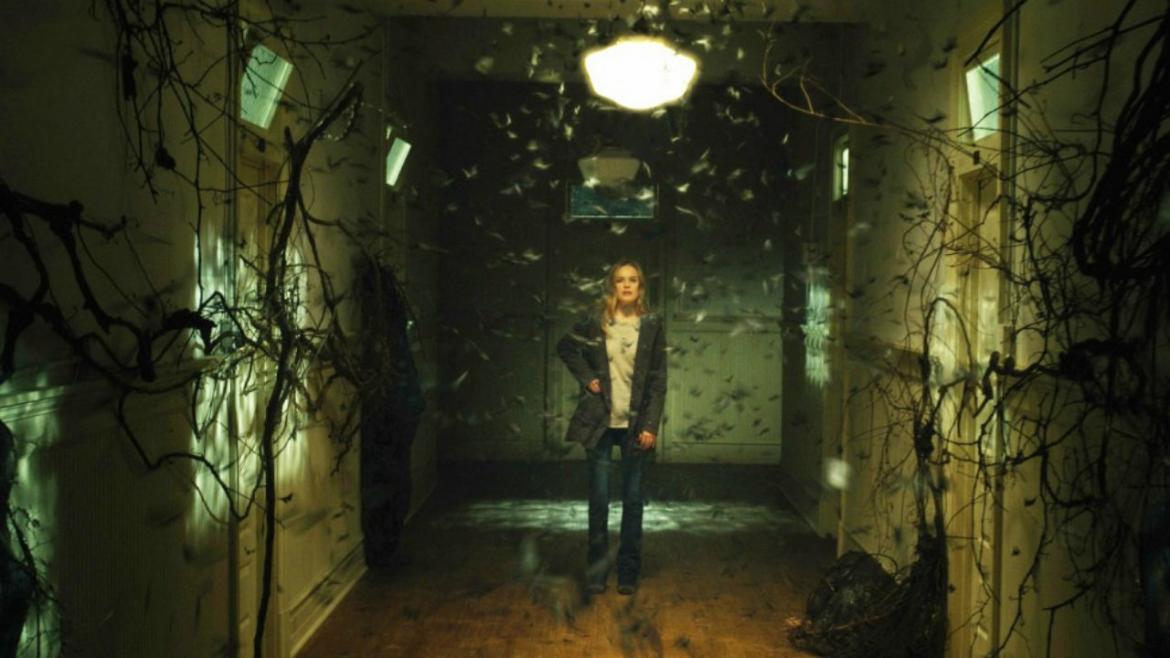 Before I Wake (Movie Review)
Pay no mind to the time that Before I Wake sat on shelves collecting dust. Relativity Media's bankruptcy closed the door to Mike Flanagan's film's initial September 2015 release only for that door to be lovingly opened recently by everyone's favorite punching bag (excuse me, streaming service), Netflix--and it's high time for audiences to absorb the emotional gut-punch Flanagan's prepared.
Starring Jacob Tremblay, Thomas Jane, Thomas Jane's dreamy (some might call it aaawful) hair, and Kate Bosworth Before I Wake follows grieving parents Jessie (Bosworth) and Mark (Jane) as they choose to adopt the innocent yet troubled, Cody (Tremblay). While Jessie and Mark are still healing from the tragic death of their son Sean, Cody can't find a family that can handle his alarmingly beautiful gift. Cody's dreams manifest into reality. At first he dreams of butterflies, moths and people he sees in pictures (like Sean) are harmless. But a dangerous monster he refers to as the Canker Man lurks in his innocent psyche. Jessie and Mark are at odds with Cody's gift, finding it a welcome form of healing by being able to connect with their son. They also fear this gift, distancing them from the child they've been trusted to care for. However, the Canker Man's effect on Cody proves to be a growing concern and a force that must be faced in order for everyone to truly find their peace.
Some would say that Before I Wake bends the line of the horror genre by being more of a dramatic fantasy; a dark fairly tale about the innocence of a child's imagination and view of the world around them that just happens to also have a "monster" in it. It's absurd to try to distance an entry such as this from the genre simply because it challenges one's ability to feel something. The Babadook amongst others have taught us that the genre can expose 'the feels' if it's pushing the right button and Before I Wake hammers those buttons into shards that then tear into your heart.
Flanagan and co-writer Jeff Howard are manipulating their audience out of the gate. If not by casting the world's most currently loved child actor then by reminding us scene after scene of the gut-wrenching pain a parent would feel if they suddenly lost their child. Bosworth and Jane milk the hell out of these moments of grief, while Bosworth sometimes feels like she's flipping an on and off switch of emotion and meditation (which sometimes comes off like she's not really trying or perhaps dead inside). The dueling ideals of these parents view on Cody's gift provides an entrancing drama that jolts you to the edge of your seat with startling moments of childlike fear in the form of Canker Man. Juxtaposed with the elegant beauty of Cody's visions of butterflies (particular the ones that take on the various glittering colors of Christmas lights) the Canker Man's abrupt appearances (especially on a second viewing) have a unique depth and tension to them even as the overall monster logic sometimes takes a hit.
Flanagan and Howard's themes tend to not be so subtle, which might be off-putting for some. The script offers bits of dialogue that are painfully manipulative and on the nose, such as a grief counselor's words meant to comfort that are also devastating in context. "What else is a child, but our hopes and dreams manifested?" Filmed before Gerald's Game, Before I Wake too finishes with an extended bout of exposition tying up any loose ends that it can, arguably doing it better than Flanagan's King adaptation.
Before clawing its way out of the dungeon Before I Wake had every chance of being that dirty and mysteriously little secret in Flanagan's filmography. Instead what we've been gifted with is a powerful dark horror fairy tale that'll tingle the weepy hearts of even the most stone-faced parents while simultaneously melting us into goo with how beautiful it can be.