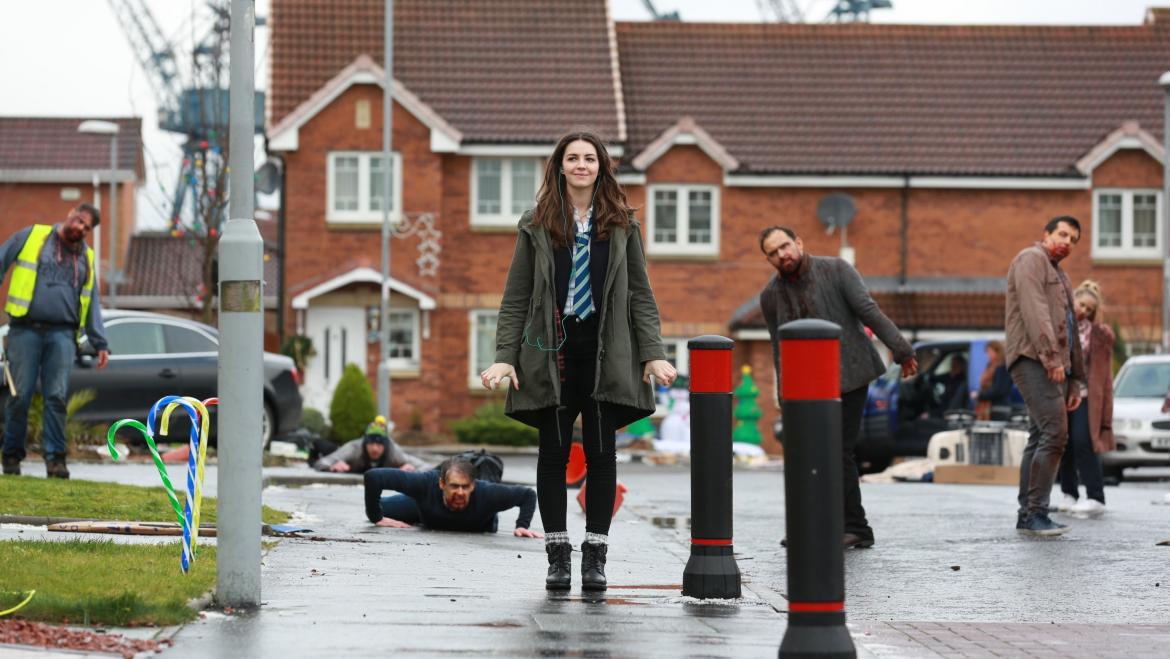 Anna and the Apocalypse (Movie Review)
You oft hear it stated that people are tired of zombie movies. It's not an all too surprising admission, however I feel like as a community we may just be tired of "bad" zombie movies. The zombie sub-genre has brought some true gems to the horror landscape. Anna and the Apocalypse is the latest. Let's not mince words about it, I absolutely loved this film. It captured my heart and delivered a soundtrack sure to haunt my ears for years to come.
Anna, played brilliantly by Ella Hunt, is a high school senior who is spending her first Christmas without her mom who has recently passed away. As the holiday melancholy weighs on her, a zombie apocalypse hits, throwing her whole world out of whack. The rest of the film is a blood-soaked musical which doesn't skip out on delivering honest, raw emotions.

The perfect balance of tones in Anna and the Apocalypse make it a zombie film worthy of comparison to something like with Shaun of the Dead. The normal societal allegories are still here as shuffling, unfeeling masses of zombies populate the film. But Anna and the Apocalypse mixes it up by adding some poignant musical numbers about technological dependence. This theme is given greater resonance as the social horrors of highschool prove to be inescapable even when you're inundated zombies. The idea of the teacher who makes your normal life a living hell, and continues to do so in the apocalypse, helps to ground the narrative in an emotional familiarity. High school is hell, and it doesn't get any better when the dead start walking the earth.
A musical can be well acted and constructed but still fall into shambles without a good soundtrack. Thankfully Anna and the Apocalypse delivers a rousing emotional score, my favourite of the soundtrack being "Hollywood Ending". It is one of the rare musicals where each song works extremely well, and when listening through the soundtrack you won't find the temptation to skip a song or two. Even the worst of the bunch is a song intentionally written as a bad school musical, offering a comedic self awareness.
In a powerful year for genre film, this stands out as my favourite horror film of the year. The emotional beats hit me hard, and left me in tears for the latter chunk of the film. If Anna and the Apocalypse is playing anywhere near you, see it.