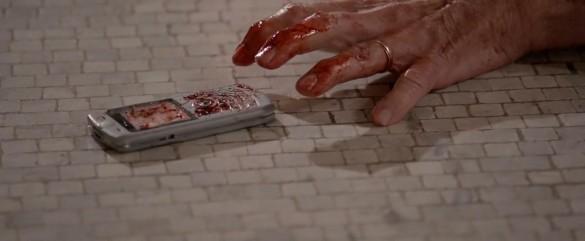 13 Sins (Movie Review)
13 Sins, follows soft spoken, mild mannered salesmen, Elliot, (Mark Weber, Jessabelle, Scott Pilgrim) as he tries to reestablish his life and support those he loves after he loses his job. While sulking in his car, he receives a phone call from a mysterious voice offering him $1000 dollars to kill the fly buzzing around in his car. Elliot does so and his bank account is credited the money. Intrigued, the caller explains that Elliot will be given a series of 13 challenges, each carrying a greater reward and thus solving his monetary issues. However, he is told that he is to not quit the game, interfere, or tell anyone else of the game or else all of the money he has won will be returned.
Facing destitution, Elliot hesitantly agrees to the terms and begins the game. Facing challenges such as emotionally assaulting a child, setting church property on fire, and taking a corpse to get coffee... Elliot becomes more and more embroiled in the game. Fleeing from police investigation and the concern of his family, Elliot begins to question his involvement in the game. As be begins to refuse the caller's demands, Elliot is told there is an additional player in the game and there is no way out except to play through.
13 Sins or 13: Game of Death is a remake of the Thai film 13 Beloved. The remake, written by David Birke (Gacy) and director Daniel Stamm (The Last Exorcism), does a pretty decent job establishing sympathy and carrying the tension of the main character. Most of the entertainment comes more from the challenges faced by the character rather than the character himself, but there is also a nice dark comedic tone throughout the film's entirety. Also – there's a cameo by Ron Pearlman, who even when he is stiff and probably playing himself, is still fun to watch. Overall the film is pretty basic in concept and reflects several other films but is solid in its delivery and provides a good time waster.