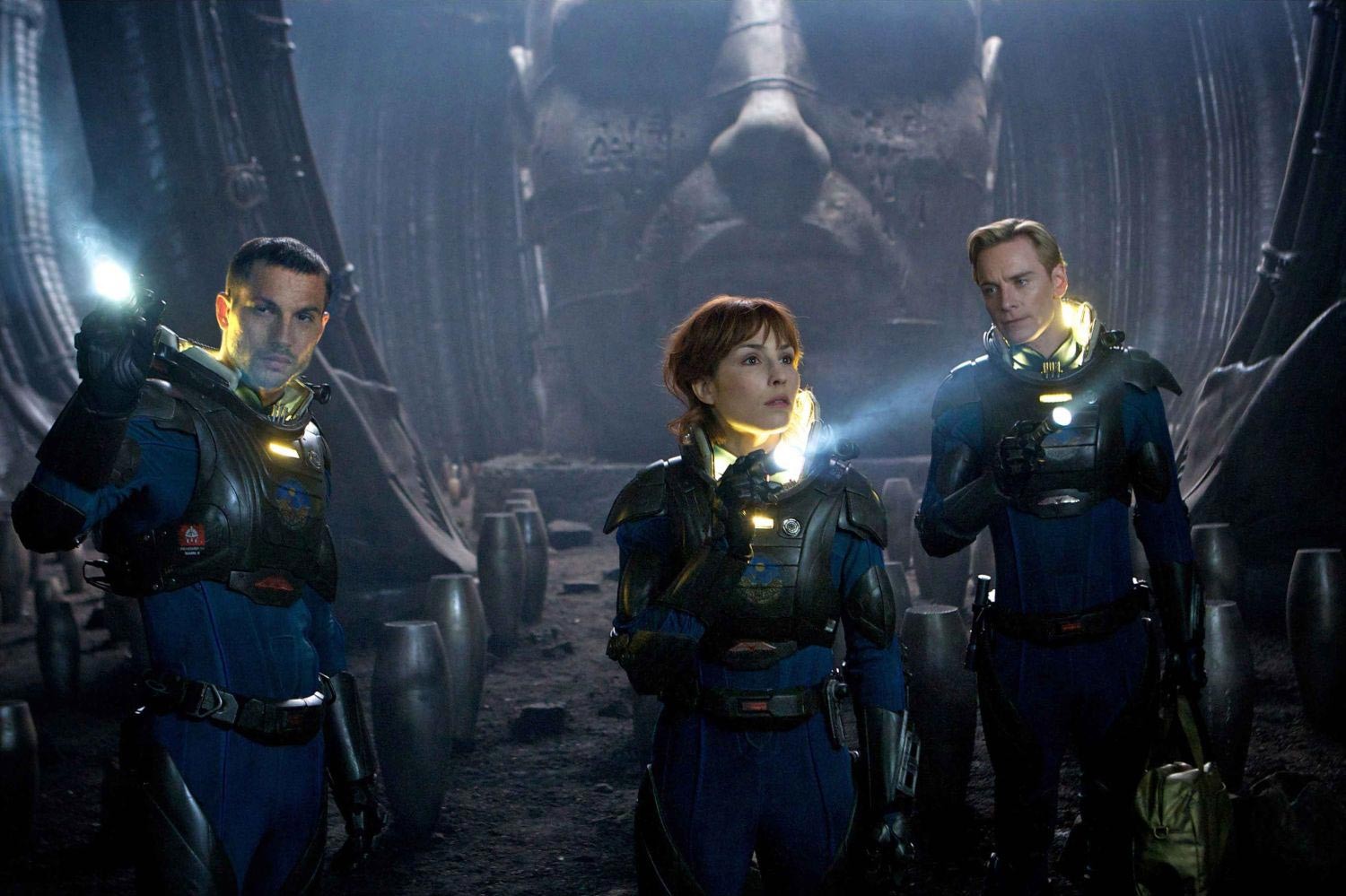 My 9 Most Anticipated Horror Films of the Summer
Summer movie season is here in all it's popcorn filled glory. Though as fun and indulgent as this time of year is for film fans, it can often leave horror fans wanting. Yet a strong set of films is on the horizon that should keep genre fans relatively happy throughout their summer break. So without further ado here are the 9 Most Anticipated Summer Genre Films.
---
9. Piranha 3DD
Date: June 1
Director: John Gulager
Cast: Katrina Bowden, Danielle Panabaker, Ving Rhames, Christopher Lloyd
The Skinny: No high hopes here. Just a realization that this will be either the perfect D movie summer treat, or a schlock fest absent the same fun of the first installment. There really isn't much to discuss with this film unfortunately outside of Ving-Rhames-Shotgun-Legs, but it will be far better than its water park predecessor "Jaws 3D".
---
8. Total Recall
Date: August 3rd
Director: Len Wiseman
Cast: Colin Farrel, Bryan Cranston, Jessica Biel, Kate Beckinsale
The Skinny: A remake/reboot of the Arnold Schwarzenegger classic featuring a brand new cast and no Mars. The meat of the original story seems unchanged from trailers, promotional materials and such, but it feels off. The creative eccentricity of the original has been abandoned for a future much more reminiscent of a neurotic version of Ridley Scott's "Blade Runner" than Verhoeven's "Total Recall". Leniency will be given by this viewer until its release, thanks in part to last year's creatively successful Farrell flick "Fright Night".
---
7. Chernobyl Diaries
Date: May 25
Director: Bradley Parker
Cast: Ingrid Berdal, Dimitri Diatchenko, Olivia Dudley
The Skinny: The first horror exhibition of the summer begins with a promising premise: Six friends hire an extreme tour guide and go to an abandoned city that had been the home to workers of the Chernobyl nuclear reactor. Produced by "Paranormal Activity"'s Oren Peli, "Chernobyl Diaries" is the latest addition to the ever growing found footage cannon. Trepidation is mounting though after seeing a fair share of trailers that seem to exclusively feature twenty-somethings running around in a Gears of War multiplayer map.
---
6. The Possession
Date: August 31
Director: Ole Bornedal
Cast: Jeffrey Dean Morgan, Kyra Sedgwick, Madison Davenport
The Skinny: Sam Raimi brought demons back in a big, bad, fun way in "Drag Me to Hell". Here he moves on from the mischievous and deadly gypsy Lamia, to the much more serious and menacing Hebrew Dybbuk, yes Jewish Demons. He also takes on the role of producer instead of directing, but the film doesn't appear to suffer for it. Outside its seemingly well worn premise, "The Possession" appears to be quite a thrill ride with some real ingenuity underneath the surface. Could be the late summer scare that wakes up America right before the Halloween season.
---
5. Abraham Lincoln Vampire Hunter
Date: June 22
Director: Timur Bekmambetov
Cast: Benjamin Walker, Mary Elizabeth Winstead, Dominic Cooper, Alan Tudyk
The Skinny: The concept is crazy, the trailers are bombastic, the director made "Wanted", and the mix couldn't look more fun. Somehow this is a massively successful novel, to the point my 36 year old sister read it, and now the film adaptation appears to be just as outlandish and crazy as the title suggests. It certainly won't win the awards that Steven Spielberg's upcoming "Lincoln" will be shooting for, but I don't expect to see Daniel Day Lewis lopping off vampire heads with in axe in that one either (as incredible as that would be).
---
4. Paranorman
Date: August 17
Director: Chris Butler & Sam Fell
Cast: Kodi Smit-McPhee, Anna Kendrick, Leslie Mann, Christopher Mintz-Plasse
The Skinny: Combining a phenomenal voice cast, a talented production team that has cut their teeth on similar films like "Corpse Bride" and "Coraline", and a incredibly atmospheric trailer featuring "Season of the Witch" by Donovan, this tale of an awkward child medium taking on a town of supernatural creatures couldn't seem more appealing. The only concern is to what level will this children's film be played down towards actual children? Will it get another fantastically terrifying film like "Monster House" or grim and comically inspired like "Corpse Bride"? Let's hope.
---
3. Snow White and the Huntsman
Date: June 1
Director: Rupert Sanders
Cast: Charlize Theron, Kristen Stewart, Chris Hemsworth
The Skinny: A stretch to include here most definitely, but the creature effects exhibited in the trailers and the murderous plot evoke a strong enough sense of del Toro that it becomes easy to include it within this list. Part fantasy, part war movie, part creature feature, "Snow White and the Huntsman" has a lot of elements in play. Theron, Stewart and Hemsworth top line this cast and make for an intriguing combination in this year's second retelling of the classic tale. We've seen roughly the same material in all the trailers, so here's to hoping they have a few fantastical surprises waiting for us in the forbidden forest.
---
2. Killer Joe
Date: July 27
Director: William Friedkin
Cast: Matthew McConaughey, Emilie Hirsch, Juno Temple
The Skinny: Again a stretch, but so much to love about this trailer and film. Where to begin? How about the fact it's William "The Exorcist" Friedkin's first film in 6 year's for starters. After that let's move on to the potential career altering turn by Matthew McConaughey as the titular 'Killer Joe'. A fantastically murderous and thrilling concept that hasn't existed in theaters since "No Country for Old Men", this film has me salivating for the pure insanity and devilish nature of its premise. More thriller and crime feature than straight horror for sure, but there's no question this film will contain ample amounts of blood and carnage perpetrated by "EdTV" himself. The NC-17 rating could limit it's accessibility, but "Shame" made it out ok with that limitation too.
---
1. Prometheus
Date: June 8
Director: Ridley Scott
Cast: Noomi Rapace, Michael Fassbender, Charlize Theron, Idris Elba
The Skinny: Forget summer, this is one of the most anticipated films of the year/decade/ever in many people's minds. Finally a quality continuation of the "Alien" franchise and by none other than the creator himself, Ridley Scott. Funny how in 1977 George Lucas created Star Wars and then went on to make depressingly disappointing prequels, and now Ridley Scott will make a prequel to his 1979 space masterpiece. Two film franchises with vastly different cultures and creators, winding up in diametrically opposite ends of the prequel quality spectrum. This is of course assuming "Prometheus" will be the classic everyone is expecting it to be after an onslaught of mesmerizing trailers and featurettes that has the fan base noticeably pumped. "Prometheus", we're ready for you to land.