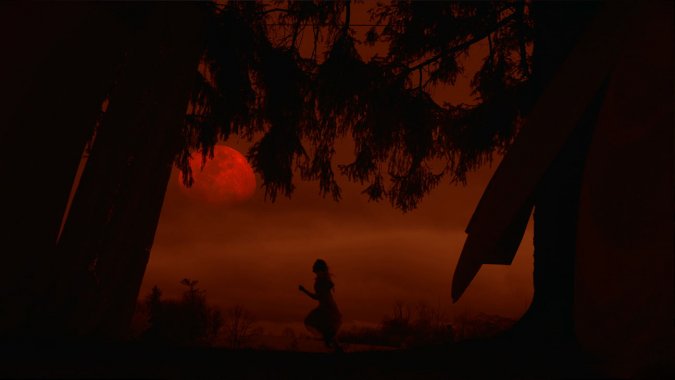 "Hellions" Trailer Will Make You Question All Future Trick-or-Treaters
If Bruce McDonald knows how to do one thing, it's make beautifully visual movies that linger in your memory well after the screen goes blank. Most well known for the sleeper full of creeps, Pontypool, McDonald is back and teaming with writer Pascal Trottier (The Colony) for some devilish, Halloween terror with Hellions.
Dora Vogel is a typical rebellious teen looking to celebrate Halloween with her boyfriend when she is told she is pregnant. Still deciding to enjoy the night's festivities despite her unexpected news, she gets dressed and waits for her ride. As the night grows later, Dora is visited by some unusual trick or treaters who happen to know about her new situation and want to be a part of it – with or without her consent.
Starring Chloe Rose (Darknet) and Robert Patrick, (Terminator) Hellions will available VOD September 18th.