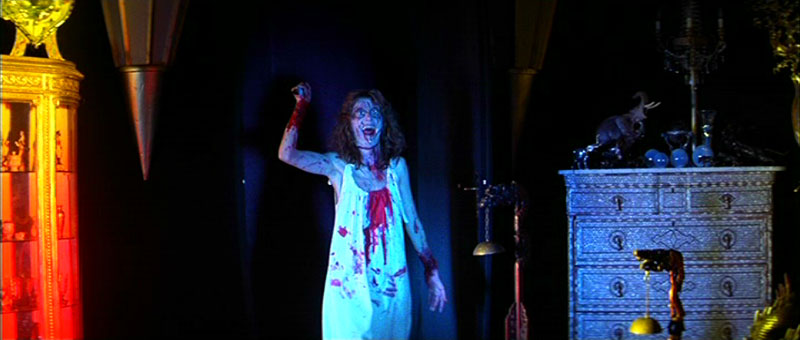 Boos and Brews: Day 1 - D.M. and Andy
We all have that one movie we have to watch around the Halloween season, and what better way to enjoy that film than with a nice frothy beer? Boos and Brews chronicles the BGH crew's favorite Halloween-time movies, paired with a delicious beer. Drink up!
Boo: Suspiria (1977)
D.M.: My personal pick is Suspiria, as much as it's probably cliche. The atmosphere of that movie is nearly perfect, and from a technical standpoint, the lighting scheme is flawless. Plus, it's got a killer soundtrack from Goblin.
Brew: Freaktoberfest - Coney Island Brewing Company
JOE: If there's one thing that always sticks out to me about Dario Argento's films, other than the fact that I don't understand a damn thing anyone is saying, it's the bright red fake blood that's used. That makes Freaktoberfest from the good people at Coney Island Brewing Company the perfect partner to this flick. Not only does this seasonal offering back a big old hop/malt combo but it also pours a dark red which makes it extra spooky. Even my color blind ass can tell it's frightening stuff.
Boo - An American Werewolf in London (1981) - Director: John Landis
ANDY: It's kind of a confusing flick growing up with, similar to Joe Dante's films. The breakneck speed with which we go from comedy to horror (and this stuff is the bleeding, oozing, transformative horror) was totally captivating and still is. There was something safely elicit about getting to stare at those reanimated decaying corpses of David's victims and being allowed to laugh. Landis is a filmmaker who effortlessly plucks those thin strings connecting porn, comedy, and horror. And that ending...nothing better.
Brew: Dogma Scotch Ale - Brewdog Brewery
JOE: I generally try to only drink American beers because I love freedom and see no reason to visit another country because EPCOT is the only place I need, but for this film I will make an exception. Brewdog is a Scottish (close enough to London) based brewery that puts out some amazing beers and also has a TV show so you know they're legit. Their Dogma Scotch Ale is smoky with big hits of honey and caramel. It can also be enjoyed out of a snifter so you look super fancy.